Fishing is an excellent sport to de-stress. Enjoy the activity as you become one with Mother Nature's gifts. Plus, you might think that there's nothing like feeling the excitement of reeling in a 30-pound fish. But, before you start heading to the nearest body of water, here are three fishing tips you should know if you're a beginner:
1. Learn How To Tie A Fishing Knot
This is probably the most basic and important of all fishing tips. Use the right fishing knots to improve the chances of landing those massive fish. Note that the knot you use is critical to the success of your fishing expedition. Your setup and location might not matter if your knot fails to hold the line.
Here are a couple of fishing knots you should consider learning to improve your chances of catching fish:
Arbor Knot: This fishing knot is ideal for relatively any fishing reel, including fly, spinning, and live bait casting reels. Start the knot by wrapping the fishing line around the spool's arbor. Ensure that the line's tag is at its end. Next, tie an overhand knot at the standing part.
Tie a second overhand knot afterward. But, this second knot should only be about an inch or two from the first. Pull the standing part afterward. This move will slide the first knot down the spool, while the second knot locks the first. Last, trim the tag end close if necessary.
Clinch Knot: Opting for this knot is a relatively speedy method of tying the line. Hence, it's ideal for scenarios wherein the fish is biting, and you want to cast your line quickly.
Start tying the clinch knot by feeding the fishing line through the hook, lure, or fly's eye. Go back to the standing line and pinch the two lines with your forefinger and thumb. Next, insert your index finger of your other hand and start twisting the line.
Seven twists should be sufficient to make the line sturdy. Feed the tag end through the opening afterward. Last, pull the knot tight after moistening it.
Other fishing knots you might consider using are the improved clinch knot and the surgeon's knot. Take the time to study and practice these knots to see which technique is best for your specific fishing needs.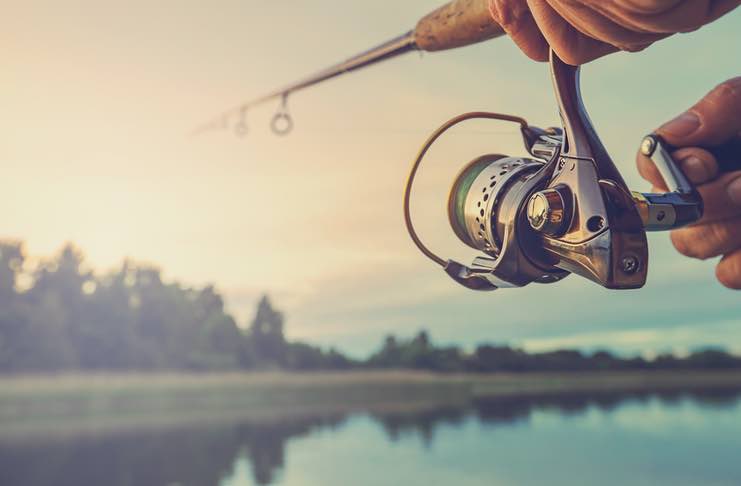 2. Study The Location
Fishing tends to be about harmony, particularly in your gear. Thus, you're only going to waste time, effort, and money to capture fish that won't bite. Therefore, you need to research the fishing location before you pack your gear for the fishing trip. In return, you should have a better-than-average chance at catching a specific fish.
For example, you might be planning a fishing trip at City Island, Bronx. This location tends to be a sweet spot for blackfish. Moreover, this specific fish tends to swim in deep waters. Therefore, you're going to have a less-than-average chance of catching a blackfish if your tackle box has nothing but floaters.
Other essential items that you may need to bring to catch blackfish at City Island are:
Strong three- to five-sized hooks

Sturdy rods and reels

Sinker lures
Proper research isn't only for hunting blackfish in City Island. Do that step first before any fishing trip to ensure you're bringing the correct gear.
3. Use The Right Fishing Rods
This might look like one of those trivial fishing tips, but it's not. An untrained eye might believe that all fishing rods look and perform the same. However, veteran fisherfolks will tell you otherwise.
Beginners in fishing might find it challenging to choose which rod to buy and use. It would also be best to understand that fishing rods are, perhaps, your biggest investments when purchasing essential fishing equipment.
Here's a list of some fishing rods (along with their brief descriptions) that you'll find on the market:
Spinning Rod: Spinning rods tend to be excellent choices for beginners. Use this type for long casts when used with light lures. Also, consider buying a spinning rod if you're in a tight budget as this particular variant tends to be quite the affordable choice.

Spin-Caster: Spin-caster rods have reels in enclosures to conceal the spool. These casings also ensure all the important parts are inside, reducing the risk of lines jamming or twisting.

Bait-Caster: Consider upgrading to a bait-caster rod if you deem yourself to be an intermediate fisher folk. This rod offers excellent flexibility in using different fishing lines and knots.

Fly-Caster: As its name implies, the fly-caster rod is ideal for fly fishing. It can carry and throw extremely lightweight lures. However, don't use this rod if you're planning to catch a big game as the material might snap easily under immense pressure.
Conclusion: Fishing Tips to Remember…
As a beginner in fishing, you should learn how to tie a fishing knot, study the location as you prepare, and use the right fishing rod for the trip. Follow these guidelines, and you might become a proud owner of a king-sized catch. Remember, fishing is about patience. Thus, practice this trait during the preparation stage to help you become a master at this activity.
Want to do some flyfishing in the Catskills? Read this.