If you've been finding yourself daydreaming about your next ski vacation, I have the perfect itinerary to cure your powder fever. Fernie B.C. is the perfect Canadian winter escape, balancing history with modern comforts and ruggedness with charm. I discovered the area after rumors of the Powder Highway and Fernie's five alpine bowls tempted me for years before I finally decided it was time to see it myself.
Fernie is not just mountains though, the town is rich in history and lore, from a scorned princess whose curse on the valley led to years of fires, floods and famines to a mythical man who can shoot bullets into the sky and create better snow conditions. But I won't tell you all the details now. These stories are best heard in a downtown Fernie bar with a beer in hand.
Ski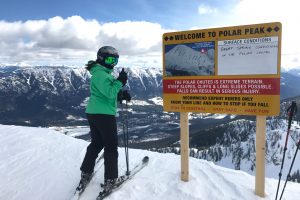 One legend that is true is the the quality of Fernie Alpine Resort's terrain and snow. While there were lifts close to the main village with family friendly beginner runs, I headed straight for the highest runs and found blissfully uncrowded slopes, challenging terrain and deep caches of snow. Adult day passes start at USD $80 with deals for multi-day purchases. Consider the Max Pass too, as it offers 5 ski days at Fernie as well as at dozens of U.S. mountains from Stratton in Vermont to Mt. Bachelor in Oregon.
After a few days of thigh burning turns, it's nice to take a break from the slopes and explore Fernie's multi-use trails via snowshoes or fat bike. The folks at the Gear Hub have a variety of rental options and will send you out with a map and recommended routes for a day of 2-wheeled exploration.
Eat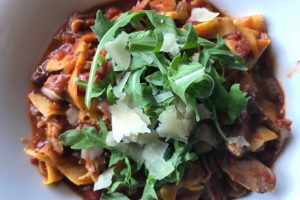 Like every good ski resort, Fernie has its share of dive bars offering calorically dense, après bites and plentiful taps. For a comfortable atmosphere and quality beer head, to the Griz Bar where you can enjoy the latest from Fernie Brew Co. and tasty flatbreads to the sounds of daily live music.
Or choose to combine fine dining with your ski vacation and head straight to The Cirque – though maybe change out of your ski pants first. This upscale restaurant and bar can be found in the beautiful Lizard Creek Lodge and offers dramatic views of the mountain along with freshly prepared dishes. I enjoyed the arugula and fennel salad as a starter (USD $9) before I dug into locally sourced elk (USD $20) atop homemade pasta as my main course.
Explore Fernie Downtown
Leave at least an afternoon to explore downtown Fernie. Start with the Fernie Museum, where you'll find historic artifacts from 19th century miners and the stories behind the town's local legends. Then head to the most interesting spot in town, Clawhammer, a letterpress and gallery situated along Main Street. Here you can watch as owner Michael Hepher sorts through what seems like thousands of wood and metal types and masterfully prints everything from cards to posters. For those really looking to dive in, call Clawhammer to set up a private workshop.
Looking for nightlife? Try The Northern Bar & Stage which, hosts live shows on many winter weekends. During my visit I was lucky enough to see Shred Kelly, a folk band started in Fernie which now tours internationally.
Stay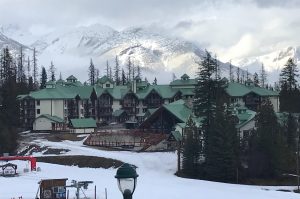 The best way to experience Fernie is a ski-in ski-out cabin. The Fernie Lodging Co. offers a variety of owner rented properties with gorgeous views of the mountains. While each property is slightly different, expect amenities such as private hot tubs, fireplaces and kitchens.
How to Get There (and get around):
Mountain High Shuttle offers transfers from the Calgary Airport to the Ski Resort and nearby hotels (USD $210 roundtrip). Make sure to be on the lookout for one of the world's largest trucks, displayed along the side of the road in Sparwood, about 20 miles from Fernie. Once in town, the local ski town shuttle can help you get between the resort and downtown for a few dollars a ride.