Going on a trip to Canada is an exciting adventure. You'll return rested and refreshed, ready to achieve a more fulfilling career. If you're willing to step out of your comfort zone and go with the flow, you can live life to its fullest. Regardless of what you're looking for on your next vacation, Canada can deliver.
As you're preparing to head on over to the land of maple syrup and snow, you must do your homework. It's important to become familiar with the travel requirements, climate, transportation options, and more. If you're traveling to Canada for the first time, these tips will certainly come in handy.
Handy Tips For Your Trip To Canada:
1. Pick your destination
Chances are that you've seen some stunning picks on social media, whether the scenic Bay of Fundy or an irresistible story of a friend who's been to Vancouver, strolling through sprawling Stanley Park. Decide what places you'd like to visit. Selecting a travel destination can be quite daunting because there are so many options to choose from.
You can't just close your eyes and put your finger on the map. That might work well in movies, but keep in mind that this is real life. In reality, nothing is that easy. If you're not a seasoned traveler, this is what you need to do: break down the process into smaller pieces. If you want to travel to Canada, but don't know where to go, here are a few things you should do:
Check out the best time to visit each destination.

Take into account the cost factor when deciding where to go.

Figure out how much time you have at your disposal.

If you're traveling as a couple or with children, ask what destination would be enjoyable for everyone.

Don't ignore the lack of accessibility.
If you stick to the basics, you can narrow down your choices because you follow a thoughtful approach.
2. Get your eTA ahead of time
eTA is an acronym and it stands for Electronic Travel Authorization. It's an entry requirement for people who aren't Canadian citizens or permanent residents. The online process is seamless. To be more precise, you can obtain approval in less than a couple of minutes, yet some requests take a few days to process.
If you're a European traveler, you'll need an eTA. You'll need a passport, credit card, and an email address. If you have a valid visa, you can come back to Canada anytime you want, but make sure not to overstay your visa. It's recommended to get your eTA in advance and avoid complications.
Don't mail any documents because you'll only delay the visa process. Plus, you risk losing the documents you send. They should be uploaded and submitted with the application online. All documents you upload have to be in PDF format. If your bank statement is 4 pages long, it should be uploaded as a single file. In this sense, it would be helpful to use a PDF editor such as PDFChef that allows you to work directly in the browser. Select the files you want to combine and merge them into a single PDF file. There's no need to go through the trouble of pasting the documents into a Word document and saving it as a PDF file.
3. Be prepared for the weather
The weather can affect everything from the mood to travel satisfaction. Don't make assumptions as to what you think the weather is going to be like. You need to know for sure. So, check the weather before booking a flight and accommodation.
If you pack the right clothes and adjust your schedule to deal with the weather, you can have the time of your life. As far as Canadian weather is concerned, it's pretty chilly. Even if you're visiting Canada in the summer, it can get chilly at night, especially in the mountains. If you want to escape the freezing temperatures, go to Ontario or British Columbia.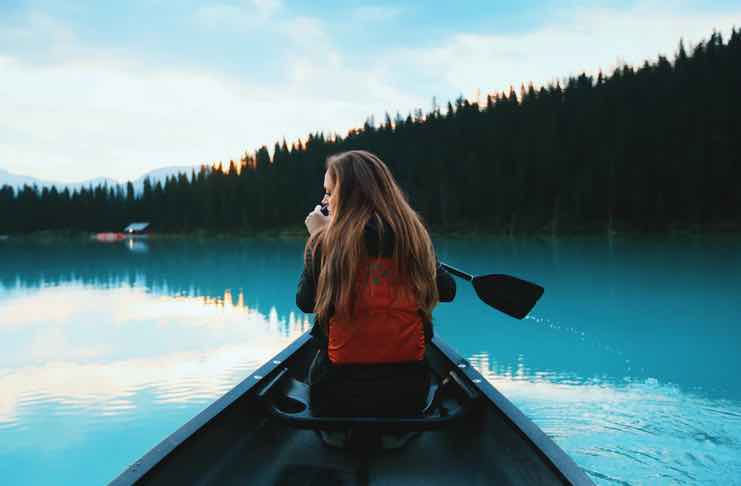 Ontario is one of the biggest Canadian provinces, accommodating numerous cities, attractions, and pristine nature. You can visit the Byward Museum or the Canada Museum of History. If you want to unwind and relax, head on over to the Nordik Spa-Nature, where you can indulge in a massage or take a hot steam bath.
During the summer, Canada can reach +50°C, just like in Russia. If you go to Vancouver, you can expect constant rain. If Toronto is on your list, you should know that it can get hot and humid. The problem is that humidity makes the heat worse. The good thing is that insects aren't a nuisance.
4. Canada has two official languages
Learning the local language will make your life easier for the time you're in Canada. You can order meals in restaurants, get a cab, and, most importantly, avoid miscommunications. In case you didn't already know, Canada has two official languages: English and French.
Over the course of years, the country has passed laws to protect both languages so that future generations don't lose a vital part of the culture. Canada is a multicultural society, which translates into the fact that you'll come across different levels of proficiency in the aforementioned languages, not to mention various accents.
If you don't have time to go to a language school, find a language partner. There are several applications you can resort to, such as Duolingo. It's easy to use and fun. You'll learn how to read, write, and speak in a new language, with the help of your phone.
Learning a foreign language is the touristy thing to do, so don't waste any time. If you're an old-fashioned learner, you can find plenty of books on the Internet. Download them onto your phone or tablet and have the resources with you, no matter where you go. You can look up common expressions and practice your grammar.
All in all, the trip to Canada won't let you down. Not only will you be able to disconnect from your stressful life, but also it will improve your understanding of the Canadian culture. Consider getting vaccinated before you travel. It will protect you against COVID-19.