Searching for the perfect 2 weeks Europe trip Itinerary? You've reached the right place. You can find yourself in a situation where you have only two weeks to explore European cities with their medieval architecture, narrow cobblestone streets, fascinating museums, and diverse cuisine.
And even though such a short period won't suffice to do all the European capitals and take in all the sights in the cities you visit, you can still make the most of your trip if you prioritize and plan your itinerary wisely. Hopefully, today's article will help you maximize your time and sense of fulfillment during your trip. For more detailed information, see all offers from Firebird Tours.
Best 2 Weeks Europe Trip Itinerary:
London
Though 14 days in Europe might not be enough to explore its offerings fully, London-Brussels-Paris is a great itinerary you must fit into your itinerary to get a taste of European culture.
Begin your journey in London, the city of some of the most iconic landmarks and monuments in Europe. Therefore, plan to spend at least three days in the city exploring several attractions. Since London is home to over a hundred museums, the sheer number representing how excellently London can help you gain an insight into the British and foreign histories and cultures, it makes sense to dedicate a day to museums and art galleries. Make sure to pop into the British Museum, the National Gallery, and the Victoria and Albert Museum to see how versatile and multidimensional London museums can be.
Brussels
On the next day, you can visit other iconic sights that are popular with tourists. Make sure to stop by Westminster Abbey and Buckingham Palace. And don't leave London without seeing St. Paul's Cathedral and witnessing its stunning architecture and checking out the unique works of art.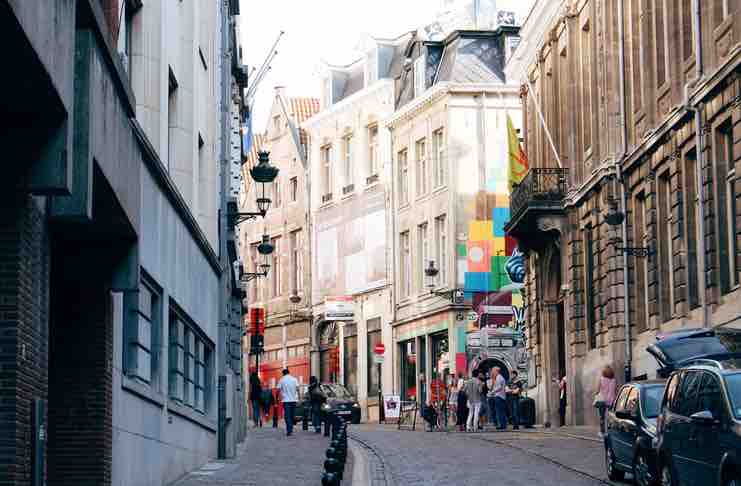 Three days in London, and then you're off to Brussels by air, which would take you only an hour and a half.
Although Brussels may seem too modern and corporate to attract visitors seeking to feel the primordial European spirit, it possesses the elements most tourists gravitate towards. From historical and archeological sites like the Coudenberg Palace to imposing architectural wonders like Norte Dame du Sablon and the National Basilica of the Sacred Hearts, Brussels has so many surprises in store for you. So, plan to spend more days here than you initially intended.
Paris
The city of love will always be on every popular Europe Trip Itinerary. When sifting through multiple available tours to France, make sure not to overlook Paris. It's the classic French city that will enchant you with its romantic charm, mind-blowing fragrances, exquisite dishes, elegance, and chic. One needs months to experience this city. However, if you plan carefully, you can make another three or even more days of your trip truly unforgettable.
First things first, decide what in this classy city matters for you the most. If you're here for art, prioritize art galleries like the Louvre. If it's architecture, then such attractions as the Notre Dame Cathedral and the Eiffel Tower should be under your focus. And no matter what your purpose of visiting one of the most romantic cities in the world, make sure to take an idle stroll along the Champs-Elysees and stop off at the Arc de Triomphe, which offers the best view of Paris.
Bern
Board a plane or hop on a train from Paris to Bern, a splendid Scandinavian city. It's home to magnificent Gothic architectural masterpieces and breathtaking natural attractions. Located in the heart of Switzerland, Bern provides easy access to the Alps and direct connection to other popular tourist destinations.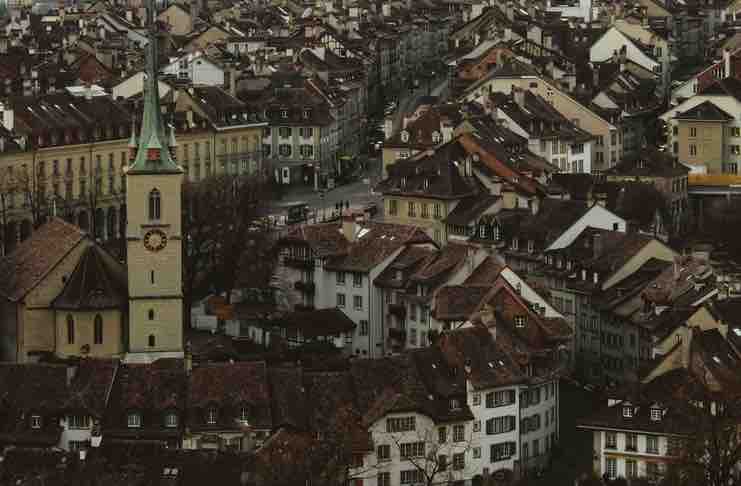 Be sure to check out Berne's famous medieval clock tower (Zytglogge), which is a conspicuous civil memorial and center of urban life. In the midst of Bern's narrow streets and fairytale-like lanes stand other eye-catching attractions like the Houses of Parliament, Einstein's former residence, the Bern Cathedral, and many more. So, don't hesitate to check out other tours to Switzerland to learn more about this mysterious northern country.
Amsterdam
Are you looking to spend your time in Europe surrounded by super friendly people and a gorgeous bike-friendly neighborhood? In that case, Amsterdam is the ideal place for you.
Amsterdam, the picturesque city of canals, has a unique cultural beat and offers some of the most rewarding experiences to its visitors. Plus, the town's artistic and architectural scene is remarkably strong, and most attractions can be comfortably reached by bike. So, rent a bike and cycle to the hidden gems. Explore Amsterdam's rich beer history at Brouwerij de Prael and the Heineken Experience. You can stop by the Oude Kerk, the oldest building in the town. You can also indulge in canal cruising and whisky tasting in one of Amsterdam's local pubs.
Berlin
Your trip through Europe will be incomplete if you don't visit Berlin, Germany's capital city. This city takes pride in its rich history, cultural heritage, wild nightlife, and numerous tourist attractions for all tastes.
All connoisseurs of history must explore the Topography of Terror, Berlin Wall, Holocaust Memorial, and iconic 'Museum Island,' which are major must-see attractions during tours to Germany.
Head to Checkpoint Charlie and check out the place that once serves as a crossing point between West and East Berlin.
For a tasty bite, make sure to pop into one of the local restaurants and stalls to try their staple dishes. Be sure to taste currywurst, a simple yet very scrumptious dish ideal for budget tourists. And foodies might knock themselves out at Kreuzberg and Markthalle Neun.
When in Berlin, make sure to spare some time to visit some of its famous bars and nightclubs. These include Watergate, Suicide Circus, Belushi's, or House of Weekend. You can taste world-famous beer and experience Berlin's awesome nightlife first hand.
I hope you like our recommended Europe Trip Itinerary, and wishing you a great (and safe) adventure!
Want to read more of our posts? Check out our list of 7 best places for hiking in the USA, or our tips for a family trip in the Ozarks.