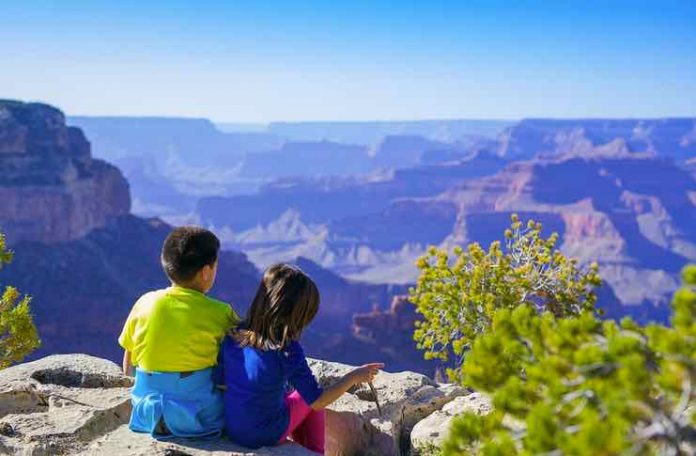 There's nothing better than an exhausting hike with beautiful views of the wilderness. The sense of adventure and fulfillment you get is unforgettable – not to mention relaxation and peace of mind. The United States is known for vast expanses of wilderness and long hiking trails that are world-famous – look no further than the Appalachian Trail, or the Pacific Crest Trail. In this post, we've listed what we think are the seven best places for hiking in the USA.
Our vast country has everything from snow-capped peaks, jagged cliffs, to volcanos. With so many amazing spots, it can be challenging to choose just one.
What are you waiting for then? It's time to pick a place to hike. If you really want to hike rough, there are companies that will take you on organized treks through the wilderness, whether it's the mountains and wilderness of Appalachia or Alaska. Companies like Alaska Alpine Adventures or Wildland Trekking organize tours across some of the tougher trails in remote areas, just like Kandoo Adventures does for more exotic areas like Nepal or Kilimanjaro.
Maybe the US doesn't make you think of bucket list hiking achievements like the Machu Picchu – but believe us, they're there! Let's take a look:
Yellowstone National Park
Okay, it may be the obvious choice, but Yellowstone National Park is one of the most picturesque places you can find in the US. And with approximately 1,000 miles of hiking trails across more than 2 million acres, it truly is a hiking paradise.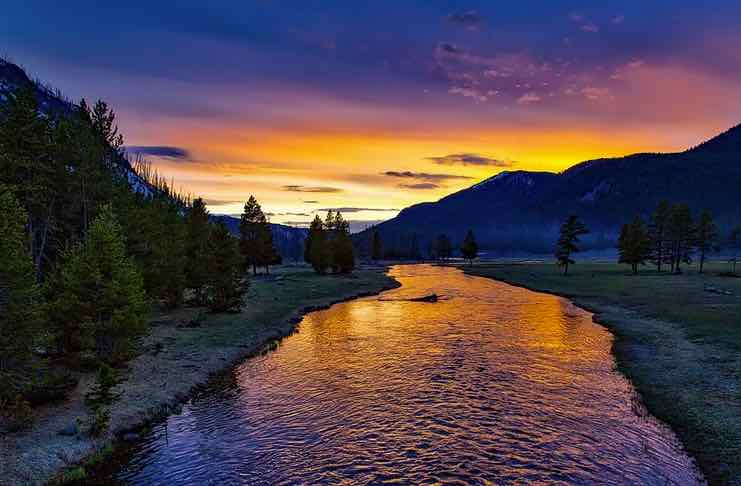 Yellowstone has trails for beginners and more experienced hikers. What's more, they all lead you through a magnificent and unspoiled natural landscape. You can even encounter lots of wild animals, and we don't mean Yogi Bear.
Want to hike with your kids in Yellowstone? Check out these tips on hiking with kids.
Hawai'i Volcanoes National Park
Do you want to feel like Frodo when he was walking toward Mount Doom? In Hawai'i Volcanoes National Park, you may feel a little bit like a hobbit in Mordor. Well, almost -because unlike Mordor, the park is absolutely gorgeous.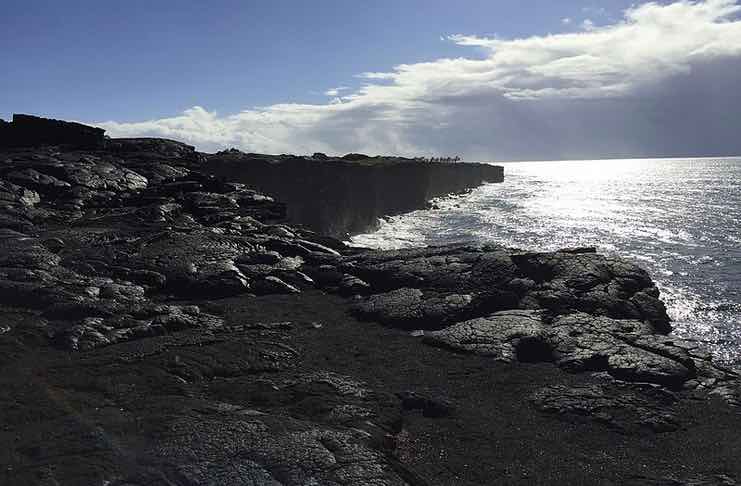 Trails in Hawai'i Volcanoes National Park offer you a one-time life experience to hike among volcanoes and feel their heat and power. But this park is not only about volcanoes, but some trails also lead you through a rainforest. You can also take some beautiful ocean views.
Hawai'i Volcanoes National Park should be on the top of your list of places you want to visit.
Zion National Park
Zion National Park in Utah has everything you need. There are perfect hiking and climbing trails for beginners and pros, beautiful landscapes, a shuttle system, and ideal backpacking options.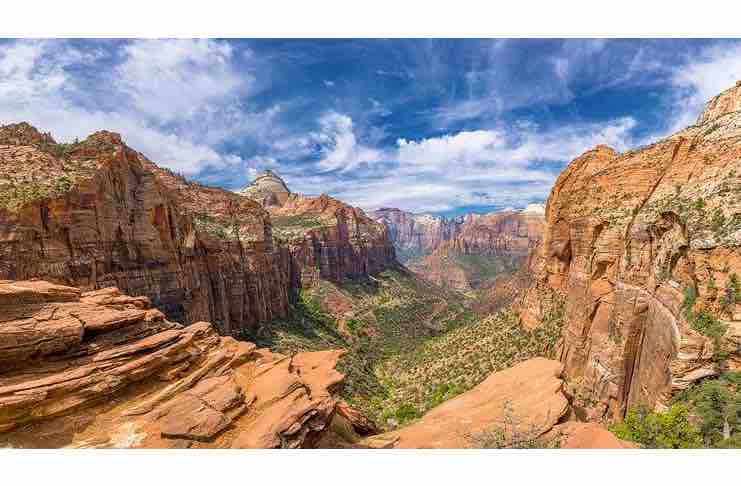 Zion has hundreds of trails, but to fully experience the park's beauty, you should make sure to explore both the depths of the canyon and its cliffs.
Also, you have to be aware of the weather, especially if you decide to travel through the canyon. Sudden flash floods happen frequently, so it's essential to consider that before hiking.
Glacier National Park
Despite being one of the most picturesque parks, Glacier NP is not the most popular destination among tourists. Located in northern Montana, Glacier National Park offers beautiful scenery and fantastic hiking trails.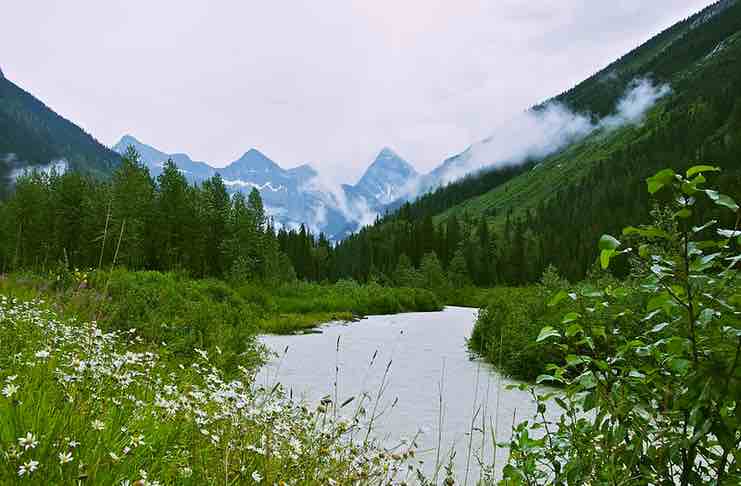 The park is massive and filled with meadows, lakes, forests, and rugged mountains. And with more than 700 miles of trails, there are many options for you to travel.
Glacier National Park is one of those places where every hiker will find something for himself. Moreover, since it's not so popular, there are usually no crowds. Sounds perfect, doesn't it?
Kauai Hawaii
Kauai is a small volcanic island in Hawaii, but despite its size, it has an abundance of natural wonders. Rainforests, swamps, valleys, mountains, and canyons, Kauai has it all.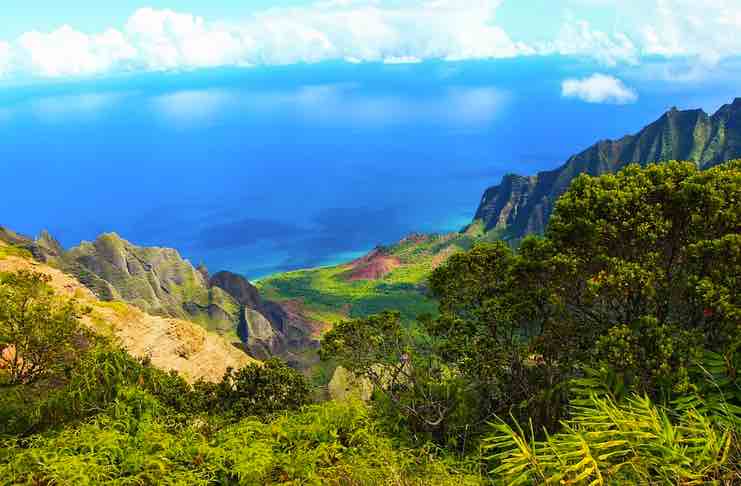 The most famous trail is Kalalau Trail, which leads 11 miles along the island's north shore. The trail itself is very demanding, as well as many others on the Kauai, so it's crucial to know your limits.
Kauai is a perfect place for a hiking vacation, especially for more experienced hikers who love demanding, and sometimes even little dangerous trails. What's more, they all lead among the fabulous scenery.
Lake Tahoe
Located on the border between California and Nevada, Lake Tahoe is one of the most gorgeous-looking places in the US. It's also the second deepest lake in the country. Oh, and it's a perfect place for hiking too.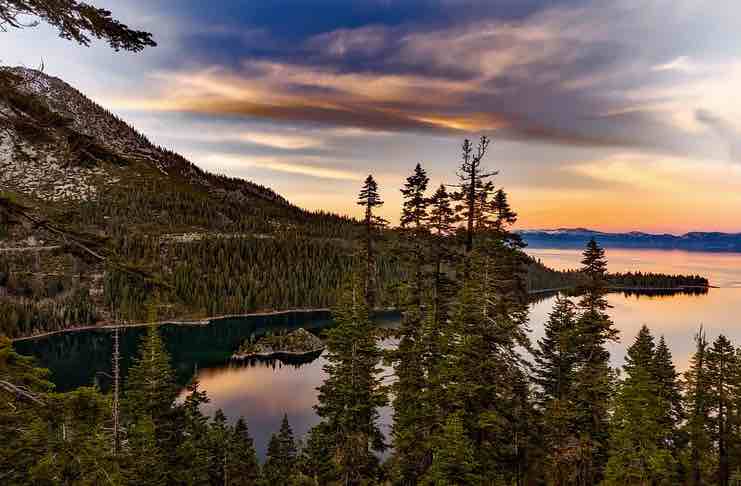 Lake Tahoe offers hundreds of hiking trails on every difficulty level, so it doesn't matter whether you're an experienced hiker or just a beginner. You'll easily find something for yourself.
You can find the most popular trails on the southwest shore, but the whole area is a hiking paradise with jaw-dropping panoramic views.
The Grand Canyon
When making a list of the best hiking places in the USA, mentioning the Grand Canyon should be obligatory. Most tourists don't make it past the rim. They take a picture and head off. Don't make the same mistake.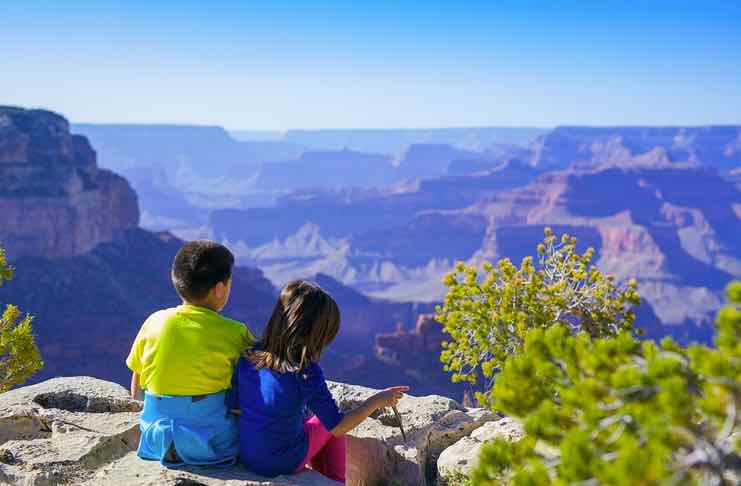 If you want to experience the Grand Canyon's true power, you need to get to the bottom of it. It may take some planning, but hiking and camping among the canyon walls is an unforgettable experience.
Keep in mind that you need a permit to get down, though. You should apply it at least six months ahead of your excursion.
Summary: Start You Journey to the Best Hiking Places in the USA
The United States is full of amazing and picturesque hiking places, and it's hard to mention all of them. The examples given above are just the tip of the iceberg, so if you're looking for something else, you need to do your research.
Also, keep in mind that you should plan your hiking trips carefully. Look at the trail's difficulty levels and think about your limitations. You need specialistic hiking equipment too, so plan everything in advance. Are you ready to go on an adventure? Pick your spot and go for a hike. It's going to be one of the best experiences of your life.