At 7:00 a.m. on the West Coast, Ed Kushins is talking about what he knows best: the art of home exchanging. He speaks with a glass-half-full kind of voice and you can tell he's a guy you'd be happy to sit next to on a 14-hour flight to Mumbai. But that's not where he's headed next.

For his 36th home exchange since 1992, the founder of HomeExchange.com is thinking about places to visit after his company's corporate retreat in Croatia: there's Amsterdam, Prague, Switzerland, or maybe Italy—though he's already lived in the latter country during one of his most memorable trips (story to follow). Ed phones me up from Southern California and we chat about everything from what to put in your refrigerator to living like a local in a foreign place and how best to maximize the home exchange experience, whether for a three-week stay or quick weekend getaway.
What are your top tips for virgin or veteran home exchangers?
Tip #1. You will probably make a strong connection with your home exchange partner, be open to that, leverage that into the possibility of subsequent home exchanges with the same people. Put them on speed dial. In a 20-second conversation, I have arranged a home exchange. If you live in New York, consider doing a home exchange in Vermont, Connecticut or Long Island. You can establish a great regular weekend getaway. Call them, say 'Let's do this again, whenever you want, we'll make it happen.' My wife and I do a lot of weekend exchanges: Palm Springs, Santa Barbara, San Francisco. The weekend getaway is the fastest growing use of home exchanges.
Tip #2. Use your home exchange house as a base, a hub. You can bring all your luggage to that place, then take a travel pack to go to another city for a couple days. You can travel light.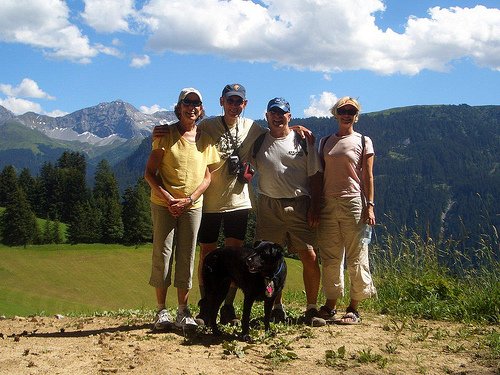 Tip #3. Proper home exchange etiquette. Prep your home so that your guests are comfortable when they arrive. This includes keeping it neat and clean. Provide written directions for how things work so everything is clear and organized. Don't leave half-filled milk or OJ in the fridge. Have some things for them to eat and drink (a bottle of wine or champagne can be a lovely gesture) before they take their first trip to the supermarket. Treat their home with respect, the way you'd want your home to be treated. Leave their house in the same condition as when you arrived. Let them know they can call you up for questions if they need to.
Tip #4. Use your home exchange partner as a resource, especially if you're going someplace you haven't been before. There are big benefits to this. First, using them as resource establishes another level of connection with them, you're not just staying at their house, they're becoming more of a tour guide. It gives them an opportunity to show off their knowledge and help you, be it about subway tips or the best bagel shop or 'talk to Mario when you get that slice of pizza.' Those connections really open doors and is something you don't get from a hotel or vacation rental experience. To open this particular conversation, you can say my wife likes yoga, I like to run, do you have any suggestions?
What destinations should people research on HomeExchange.com for travel in 2012?
We have thousands of great listings, but if I have to narrow it down, I'd recommend Hawaii or Puerto Vallarta for beach spots. For a mountain vacation: Deer Valley, Park City, British Columbia, Nova Scotia. And for a city: San Francisco, Boston, Paris, London.
What was the best local tip you ever got?
The one that I remember the most was when we went to England with the kids to a little town just outside Worcester. I was doing a lot of running then and our home exchange partner introduced me to a bunch of runners in the area. Every day I'd run with a different group, through private fields with the cows, through the farms and great trails instead of the main road where I would have run otherwise. Not only did I get to have a lot of incredible runs through interesting areas, I met a wonderful group of people. We had dinners together and told running stories. It was a true home away from home.
What kind of person should do a home exchange?
Someone who isn't self-selective and who has that hospitality gene.You have to be okay with staying in somebody else's house and vice versa.
Throughout all your home exchanges, did you ever encounter a big surprise?
In 2008, we had arranged to do a non-simultaneous home exchange just outside Florence. The couple said they had business in China, but might be in their house for one day while we were there. 'No problem,' my wife and I said. So we're winding our way through Tuscany when we get a call that their trip had been canceled. They would be staying in the house for the duration of our home exchange: 10 days. But not to worry, they said, it's a big house.
We quickly crafted a new trip itinerary with little jaunts to Rome and Venice, using the Florence home as a base. But a funny thing happened. From the moment we met them, we became great friends. From morning until night, we cooked, we laughed, shopped, went to restaurants, met their friends. I think we went into Florence only once alone. We have remained great friends to this day. They've come to visit in California and we've traveled together to Vegas.
For calming facts about the safety of doing a home exchange, and to get the code for a 20% discount off a HomeExchange.com membership, read: Home Exchange Review: There's No Place Like a Second Home (Or 27,000)