Planning a romantic couples getaway and need some guidance? You've reached the right page. If you've been quite busy with work, you know that a romantic vacation with your significant other is one way to finally spend time together. A trip away allows the two of you to focus on each other without the interruptions of work responsibilities, household errands, and children running around. All these can potentially help rekindle romance, especially those that need a lift.
Romantic Couples Getaway 101
Planning a romantic getaway is an exciting journey in itself, but it can be tricky as well. For instance, there might be moments when you think whether you've correctly remembered the important details or if the hotel representative has reserved the exact dinner date.
If you're new to tackling romantic trips, you're in the right place. Below is a quick guide to planning a getaway with your significant other:
1. Choose A Destination
Primarily, you need to pick a place to stay or roam around. Your destination can help you set your budget and allow you to think of the activities to do to maximize your stay. For instance, if you're going back to your hometown, you can plan to revisit old places where you had your first date, where you usually hang around, and the like. Your partner will surely appreciate the thoughtful planning.
However, if you're going to another region or country, you can stay in the city, visit new spots, and create new memories. Most couples dream of going to Paris together as this is highly regarded to be the city of love. If this is the case, prepare everything ahead, review the amenities of the hotel you're staying, and make restaurant reservations.
Alternatively, if you don't prefer the touristy activities and you simply want to enjoy each other's company, you can rent rooms on wheels and go remote. There are now businesses such as wilderness.co.nz/motorhome-hire-nz and other similar ones that allow you to drive across the region while staying comfortable. Likewise, going to far-off places may help you relax and relish the beauty of nature.
Take into account time differences, weather changes, travel time, and the like when finalizing your decision. Regardless of your preferences, focus on the initial reason why you're going on this trip—to spend time with your dearest partner.
2. Set Your Budget
As much as possible, you want to reduce the potential for stress and disappointment during your getaway. One way to help you relax and enjoy the time you have with your partner is to create a budget. Take note that practicality is a crucial factor when planning romantic trips.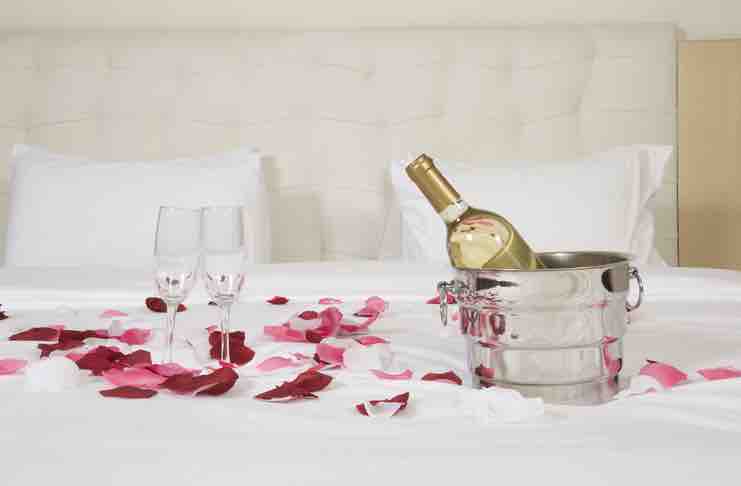 If you've been saving up for years, go ahead and allow you and your partner to have an exclusive, staycation experience in a high-class accommodation. Negotiate with the hotel representative regarding your planned surprises. They may also give you advice on how the two of you can make the most of the amenities and services of the accommodation.
Additionally, a money-saving tip is to go off-season. Aside from experiencing an array of hotel inclusions, hotel prices don't strike during these dates.
However, if you're on a tight budget, you can simply travel to a local, go-to beach resort where the two of you hang out occasionally. If you want to try something different, you can plan a camping trip and go hiking. You don't need to break the bank to experience a romantic getaway. Decide on what you can afford; from there, think creatively.
3. Factor Your Time Away
Before you finalize your destination, budget, and in-between surprises, make sure to know exactly how long you're allowed to leave for work. At the same time, consult your partner's schedule. While a week off from your daily responsibilities would be ideal, make sure to give leeway in case either of you needs to attend to an important matter at home or work. For instance, if you're off for 5 days, make sure to do all your planned activities for the first 3 days in case the kids would need you home.
Nonetheless, if you aren't confident to leave the kids for a week, you can schedule a weekend getaway in a nearby location. While it's possible to squeeze in a far-off vacation, traveling or driving can be too tiresome. The two of you might only feel drained as you arrive at your accommodation.
If you both want to go to a dream city, make sure to plan and schedule a month ahead to ensure that everything goes smoothly, someone can supervise the kids, and your assistant is well-equipped to attend to a few important matters at work.
Takeaway
Planning a romantic getaway might take time and careful thought, but all your efforts are going to be worth it once you're able to pull off everything. By following the guide above, you can have an idea of how to materialize an escapade you and your partner will truly enjoy.