Traveling is fun and exciting. Travelers need to make many choices as they travel. One of the most important is where to stay. You need to spend at least eight hours a night asleep. Whether you are a side sleeper or stomach sleeper you need to make sure the mattress fits your sleeping habits. If you're booking a place to stay, you might be asked what kind of mattress you prefer as you book a room. A good mattress allows you to get a good night's sleep. That's essential when you are away from home. If you are being asked what kind of mattress you like best, you'll need to know the kind of mattress sizes you can expect to find at your accommodations.
What's The Right Mattress For Your Travel Getaway?
The Crib
If you are bringing a baby with you as you travel, the baby needs a place to sleep. Babies sleep better when they have their own designated sleeping spaces. Cribs are separate spaces that are designed to help babies have a safe and secure space to dream. If you are traveling with an infant, ask the hotel if they have a crib your baby can use in the room. Many hotels are happy to provide one for their guests. You can also bring your own with you. A portable crib gives the baby something that feels familiar. That can help reduce the stress of traveling to a new place.
Twin Beds
Many college dorms, hostels, and other spaces have to offer guests a twin mattress. The classic twin mattress is narrow 38 inches wide on one side. It's about 75 inches long in total. This is a useful option if you are a solo traveler and want to have a small bed all to yourself. It's also a good idea if you want to keep down costs and don't need an entire room. The small size of the mattress is ideal for children as well. They can have an entire bed to themselves in a parent's hotel room.
In addition to the twin mattress, you'll also find the extra-large twin. The extra-large twin is also 38 inches on one side. It's 80 inches long. That makes it a good option for older and taller children. A young man can find the extra room he needs to make sure his legs aren't dangling off the bed as he sleeps. That makes it easier to get a good night's sleep without the need to spend extra money for an additional room.
The Full Bed
A full mattress is slightly larger than a standard twin. Like the twin bed, it is also 75 inches from top to bottom. The full mattress adds an extra sixteen inches in width. That makes it 54 inches in total across the full length. That is why this type of mattress is ideal if you are in need of a bit of extra space. If you are traveling with a child who needs to be comforted as they sleep, the full is a great option. There's room enough for both of you on the mattress.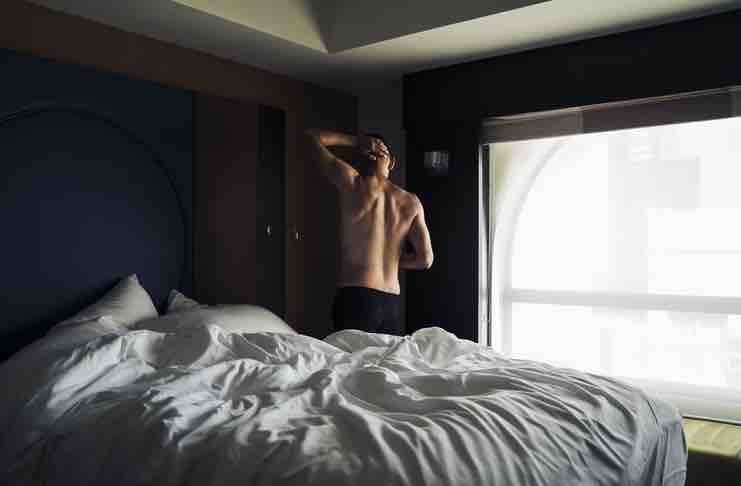 The Queen Bed
Queen-sized mattresses are one of the most common types of beds on the market. A queen-size mattress measures 60 inches in width and 80 inches in length. That leaves lots of space for a single traveler to rest. It's also a good option if you are traveling as a couple. Two people can easily fit in the bed. The larger width makes it a better choice than a full version. Ask for a room with two queen beds. That should be more than enough space for a family of four people when on the road.
A King Mattress
A king-sized mattress is just right for anyone who likes lots of room to rest. The king-sized mattress is 76 inches wide. It runs 80 inches in length. That means you can easily relax in any hotel room. This is a good bed if you are bringing a child with you on the road. They can sleep with mom and dad at night. It's also a good idea if you have your dog with you when you travel. There's added space to welcome your favorite pet in your own bed.
California King Mattress
In recent years, mattress makers have taken it a step further. They know some clients are very tall. With that in mind, they've made the California king. The California king mattress adds up to 84 inches in length. That means even those who are over six feet tall don't have to worry about enough space in the bed for their legs. The California king measures 72 inches in length. It's also excellent for travelers who like to have all of their children in the same bed. Kids have room to relax in a comfy space with mom and dad.