Looking for a shortlist of places in Boston worth visiting this year? You've reached the right place. Boston, the capital of Massachusetts, is one of the oldest US municipalities. This is just one part of what makes Boston such a wonderful place to visit. It has a rich history; think The Boston Massacre, the Boston Tea Party, the Battle of Bunker Hill, and the Boston Siege to name just a few of the key events in Boston during the American Revolution. It is also the location of Harvard and MIT, helping to produce individuals that change and shape our world.
If this has whetted your appetite, check out our shortlist of ten things worth visiting in Boston this year.
Boston Common and Public Garden

Boston Harbor Islands National and State Park

Faneuil Hall

Fenway Park

USS Constitution

Museum of Fine Arts

North End

Isabella Stewart Gardner Museum

The Massachusetts Institute of Technology (MIT)
By the way, when it comes to places to stay in Boston, if you try AirBnB or home swap opportunities, verify your contacts and potential allies with Nuwber. Boston is a huge city with many visitors and staying safe will help you enjoy all it has to offer.
Now, let's take a look at each of these attractions in more detail.
1. The Freedom Trail
Boston is one of the US cities with the richest history regarding the colonial and revolutionary war era. You can get a real sense of that history by walking Boston's 3-mile-long Freedom Trail. The trail starts at Boston Common and takes in more than a dozen of the city's most significant historic monuments and sites, including:
The Old Granary Burying Ground – resting place of activist Paul Revere.

King's Chapel Burying Ground – the oldest cemetery in Boston with the graves of Governor John Winthrop and two passengers of the Mayflower.

The Old South Meeting House.

The Old State House – Boston's most ancient public building and site of the Boston Massacre.

North End – here you will find the house where Paul Revere lived and Old North Church.

USS Constitution, and

The Bunker Hill Monument.
If you're visiting Boston primarily for its history, the Freedom Trail is a great place to start.
Watch this to see if the Freedom Trail is for you:
2. Boston Common and Public Garden
The common is in the heart of the city and is considered the oldest park in the US. As well as being steeped in history, it has played an important role in conservation, landscape architecture, and recreation for the people of Massachusetts and its visitors.
The public garden is the oldest botanical garden in the US. You can look forward to Victorian-style monuments. And don't miss out on a ride on the lake in the famous, custom-made Swan Boats. You will be keeping up a practice started in the 1870s.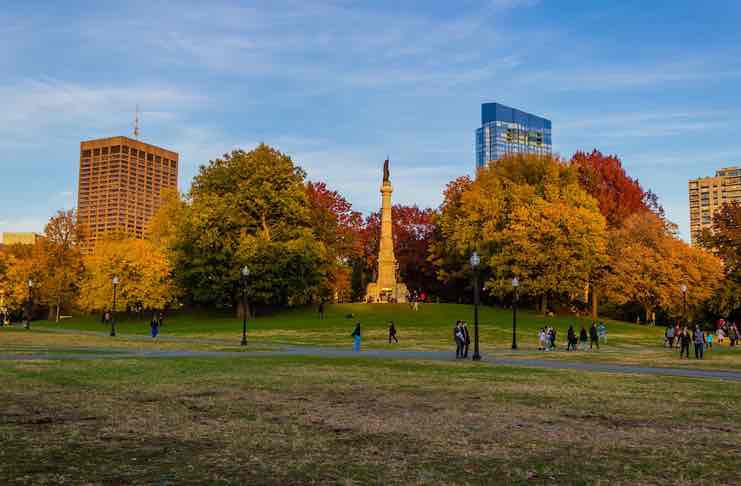 3. Boston Harbor Islands National and State Park
The Boston Harbor Islands have everything to satisfy the needs of anyone wanting the great outdoors. There are more than 30 islands in Massachusetts Bay with plenty of hiking trails, beaches, wildlife, and outdoor activities.
But it's not all about being energetic. You can just be still for a moment and enjoy these incredible areas of natural beauty.
Watch this clip to get a glimpse into this beautiful park:
4. Faneuil Hall
Peter Faneuil built this market hall between 1740 and 1742, presenting it to the city on the condition that it will remain open to the public. Today, you can still visit its market stalls on the ground floor.
Quincy Market, North Market, and South Market, which adjoin the original market hall, are filled with shops, restaurants, food stalls, and exhibitions. In good weather, it's an excellent place for a day out.
Upstairs at Faneuil Hall is a historic council chamber, plus an artillery museum where you can see weapons and uniforms, and paintings of principal battles.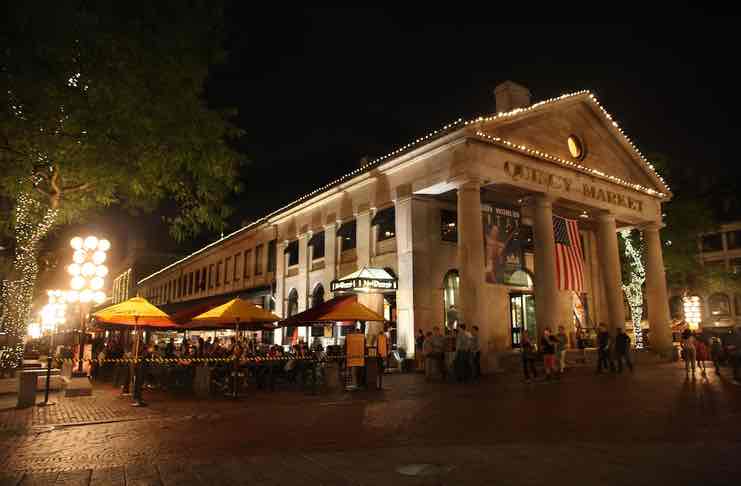 5. Fenway Park
Fenway Park is the heart of the Boston Red Sox (the famous Baseball team!). Even if that doesn't mean much to you, it's a great place to visit because it maintains much of its original 1912 charm, including a hand-operated scoreboard.
Because it is so small by Major Leagues standards (with a capacity of under 35,000 spectators), tickets are scarce. Think and book ahead if you would like to be a spectator here. Otherwise, enjoy a tour and check out the famous green wall in the left field. We visited Fenway Park a few months ago, and read our Faith Rein's very first visit to Boston.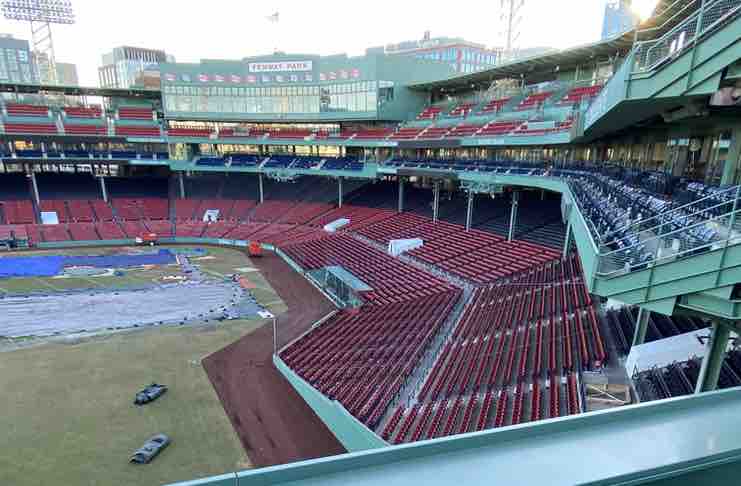 6. The USS Constitution (Old Ironsides)
The oldest commissioned ship in the US Navy is still commanded and crewed. Despite this, you can board the ship, go below deck, and learn more about its construction and history.
Across the pier, you will find the USS Constitution Museum, which can deepen your experience with interactive exhibits. There will also be the opportunity to see the WWII destroyer The Cassin Young and visit the 221-foot-tall Bunker Hill Monument nearby, where soldiers prepared for the American Revolution's first pitched battle.
7. Museum of Fine Arts
Check out Boston's Museum of Fine Arts for impressionist paintings, Egyptian artifacts, and work from Asia, Persia, Ancient Greece, and the Middle East. This is an iconic museum that's well worth visiting. It also houses impressive collections of American paintings, decorative arts, furniture, glassware, silver, and more.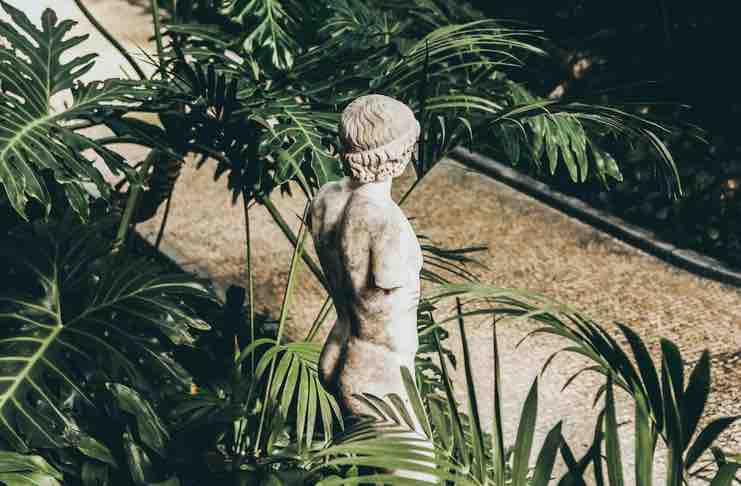 8. North End
During the American Revolution, activist Paul Revere lived in North End. Visit this location to tour the Paul Revere House, the only patriot's home on the Freedom Trail.
At North End, you'll also find Old North Church, where Paul Revere was alerted to the approach of British troops in April 1775.
The area retains its Italian character. It is a lively region with many Italian immigrants, restaurants, cafes, bakeries, and other stores with Italian fare and flair.
9. Isabella Stewart Gardner Museum
This stunning museum was modeled after a 15th-century Venetian palace. In the middle, there is a courtyard filled with flowers and fountains.
The collection itself reflects the taste of Isabelle Stewart Gardner, comprising decorative arts, paintings, sculptures, tapestries, furniture, books, and manuscripts. There are also impressive spaces for exhibitions of contemporary artists.
Watch this clip to get a glimpse into the Museum:
10. The Massachusetts Institute of Technology
Not everyone realizes that the campus of MIT is in itself a kind of working museum. It is populated with works by noted architects, sculptures, and art installations. The work of Pablo Picasso, Auguste Rodin, Henry Moore, and more are all visible on the campus, which you can enjoy during an organized tour.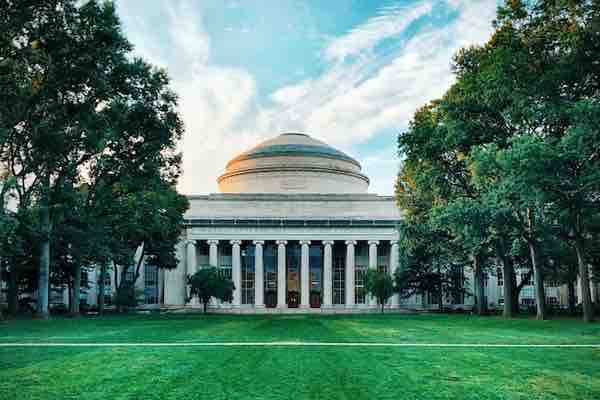 As you can see, there is plenty to see and do in Boston this year. And many of these adventures are free, so you don't have to spend too much money to connect with this wonderful place and feel its history.
Want to read more of our latest posts? Check out these unique New York Restaurants, or these must-visit sites in NY for book lovers.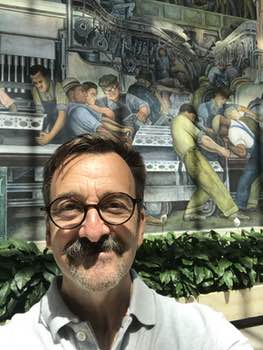 "The Jaded Traveler". Ron Rossi was born and raised in New York. A globalist at heart, Ron is a marketing director by trade, and has lived and worked around the world including Asia, Europe, Africa, and South America. Food is one of the best ways to learn about a country, a people and a culture. So, Ron is always looking for the best in mid-range to budget and street food. He is always on the hunt for a good meal anyone can afford. It is the food of the average citizen that excites him. And with having visited close to 100 countries on 6 continents so far, there have been some pretty good meals.