There are almost 27,000 restaurants in New York, and according to research done by Open Table, you could eat at a different place every night for 22.7 years and visit the same place twice.
Many of the New York restaurants are classic institutions that draw in a big tourist crowd, like Katz's Delicatessen and Lombardi's. But if you want to go Off Metro and sample
some truly unique eats
, there are some wonderful quirky restaurants that will challenge your taste buds and delight your palate. You can sample some delicious food and learn so much about what makes New York such an incredible city.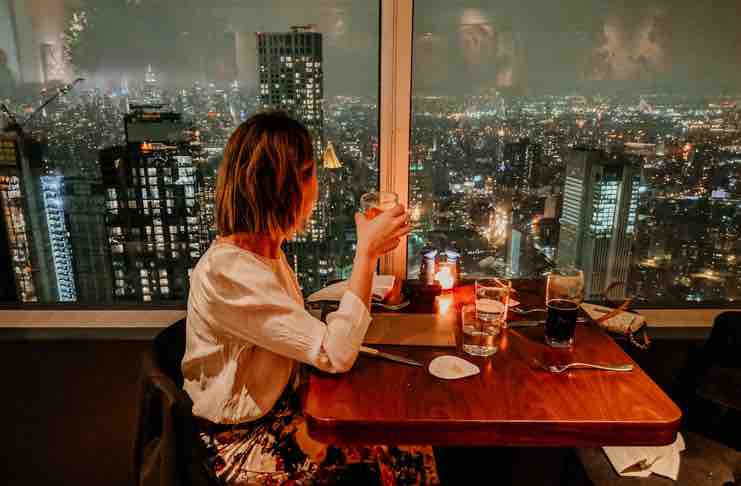 Fraunces Tavern
New York is often perceived as being shiny and new, with bright lights – a city embracing technology and innovation, but New York is very old indeed. If you fancy visiting the most
historical restaurants in The Big Apple
, you won't get older than Fraunces Tavern (54 Pearl St, New York, NY 10004).
The restaurant was established in 1762 and is the oldest restaurant in the city. In 1785 the Fraunces Tavern was the venue of a special banquet honoring George Washington. In fact, you can see one of Washington's teeth which is kept on display in the restaurant. These days it is a great place for you to
try some craft beers
and traditional American fare.
Burp Castle
Burp Castle (41 E 7th St, New York, NY 10003) really is a peculiar place – it was once a monastery, and customers are expected to keep quiet whilst they enjoy their food and drinks. It's the perfect place to visit if you don't want to keep up any kind of conversation during dinner, but maybe not one for first dates. Just take along a good book or a newspaper and enjoy some exotic beers and a bite to eat in peace and quiet. Amen.
Please Don't Tell
Please Don't Tell (113 St Marks Pl, New York, NY 10009) is a speakeasy-style restaurant and bar that is a very big secret! You'll need a reservation to get a table, but even that is difficult in itself.
When you phone, they will often say "wrong number," but if you keep persisting, you should eventually get a table on the same day – this is all part of the game. To get to the restaurant, you will have to make your way
through a secret phone booth
in the East Village. The menu isn't publicized, but regular treats include a bacon-wrapped hotdog with momofuku kimchi.
Watch this to discover Please Don't Tell…
La Caverna
La Caverna (122 Rivington St, New York, NY 10002) is underground in a completely different way from Please Don't Tell – you are literally dining in a cave with stalactites hanging down from the ceiling.
On the menu at La Caverna is authentic Mexican Cuisine that is seasonally inspired including Quesadillas and Enchiladas. The restaurant is particularly popular on Taco Tuesdays.
Max Brenner
Once you have eaten your way around all the quirky restaurants, head to Max Brenner (841 Broadway, New York, NY10003) – New York's favorite chocolate restaurant. They are particularly well known for the irresistible chocolate fondues where you can dip fresh fruit into the dark, melty goodness.
Watch this to get a glimpse into Max Brenner in New York City:
New York is a wonderful city if you are a foodie wanting to try lots of new places. Trying the quirky and unusual places is great fun and you can sample some truly delicious cuisine.
Alex is a computer geek, programmer, who loves traveling. Not the usual mix, but Alex is always with his laptop – no matter how high the mountain he's hiking on. On every peak he reaches, he writes a story that captures it all.