As our wanderlust is at an all-time high, it's a good time to update and upgrade our traveling essentials list. Like most of the world, we had a few months to sit at home and ponder about the future of travel. We spent a big chunk of our time researching and discovering the latest travel gadgets that we'll be using for our next road trips.
Here's our shortlist of 7 Must-have Travel Items for Your Traveling Essentials List:
1. HandiGuru: Wearable Protection from Germs, Sun, and More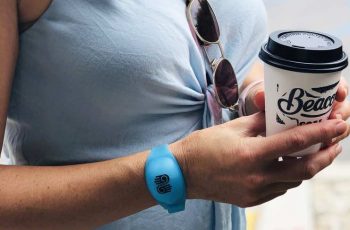 HandiGuru is a lightweight, refillable wristband designed to carry a variety of gels and lotions for easy, on-the-go access. Instead of searching for your bulky bottles at the bottom of your backpack, HandiGuru wears comfortably like a watch and features an FDA-approved, recyclable silicone wristband which can hold sanitizer, bug repellent, sunscreen, and more.
The Coronavirus pandemic has changed our lives completely, and "guarding against germs is more important than ever", says Benjamin Anderson, A Santa Barbara-based artist and innovator, the brains behind HandiGuru. This is one of our must have travel accessories because it gives families and individuals extra peace of mind when they go traveling. No matter where you go on your getaway, this compact and customizable HandiGuru refillable wristband puts protection at your fingertips.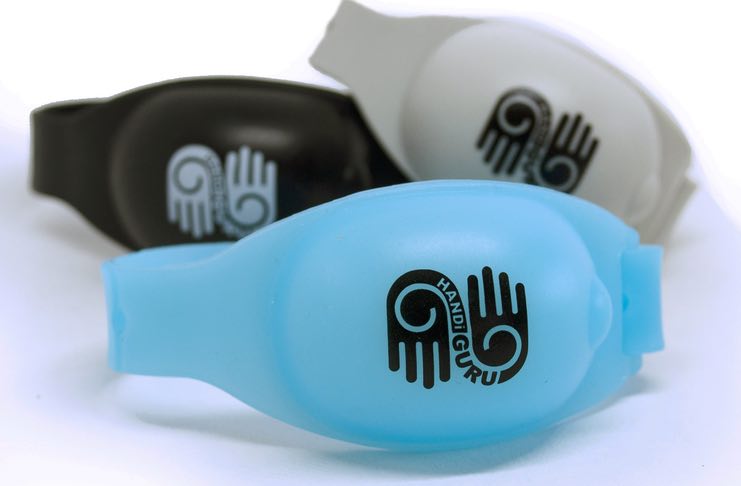 HandiGuru comes in a variety of colors, including "Guru Gray", "Infinite Black" and "Transcendental Blue". It is easily adjustable, and to use – you just load any gel or lotion into the self-sealing compartment with the help of the applicator bottle (included). When you're ready to reapply hand-sanitizing gel for example, simply squeeze the silicone band to release the required amount. It's easy, simple, and saves a lot of mess and hassle.
How much is it? Each refillable HandiGuru wristband kit is just $11.95 and includes a fully recyclable, one-size-fits-all silicone wristband (20ml) and a BPA-free squeeze bottle, complete with BPA -free applicator tip for easy refills.
You can get your Protection wristband at HandiGuru.com and follow on Instagram @HandiGuru for updates, how-to videos, and more.
2. Travelrest: Is This the Ultimate Travel Pillow?
We love the smart design of this washable pillow that prevents your head from falling forwards as you sleep. It's definitely an important travel accessory that we use on airplanes, buses, trains, cars, camping, and even while backpacking.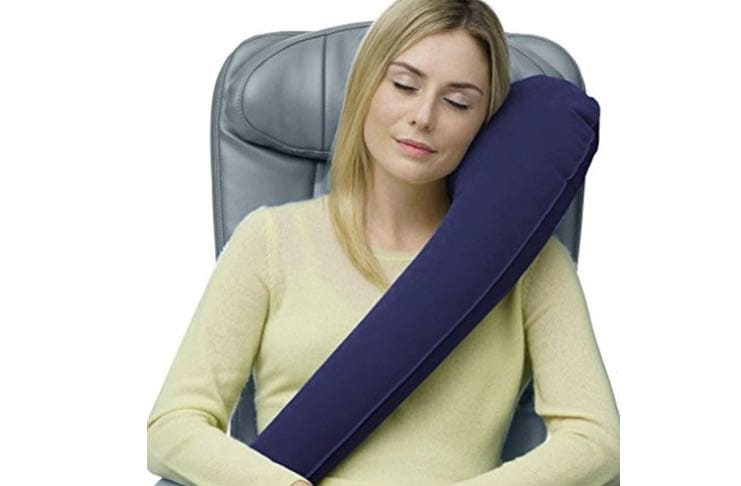 It's the only pillow we found that provides complete lateral support for the upper body, which makes it easier to relax, fall asleep, and even sleep longer. It also promotes a more proper head and neck and cervical alignment, as it keeps your head from falling forward. Travelrest has an ergonomic patented design that provides excellent support to your head and prevents tension and neck strain.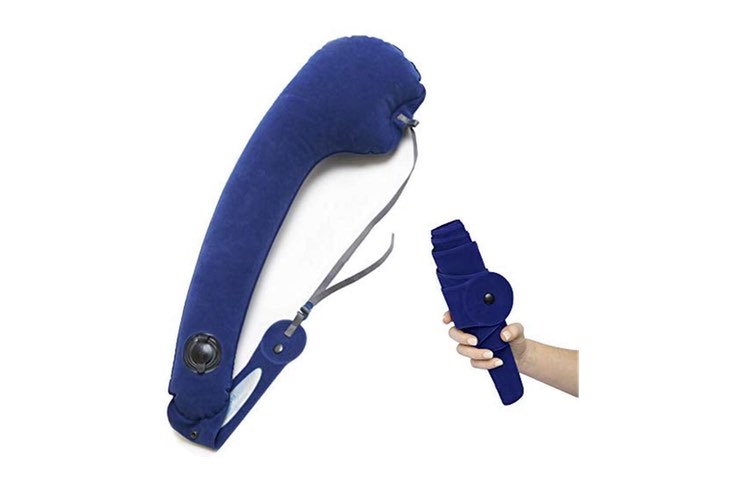 These are not the only reasons why the Travelrest Pillow reached our Traveling Essentials List. It's also adjustable, allowing you to wear it like a messenger bag or tether to an airline seat. This pillow loops smoothly over headrests in cars. And lastly – it inflates super easily with just a few breaths and deflates practically in an instant. It stores really nicely when rolled and takes up minimal packing space.
3. Morjava 65mm Optical Camera Lens for Your Smartphone or Tablet
As much as we love our old Canon cameras, we just don't use them anymore. They're too heavy and bulky, plus – our phones can do a pretty good job in capturing our adventures. However, with this Optical Camera Lens – we've transformed our iPhone (works also on most Android phones or tablets) into a high-performance camera.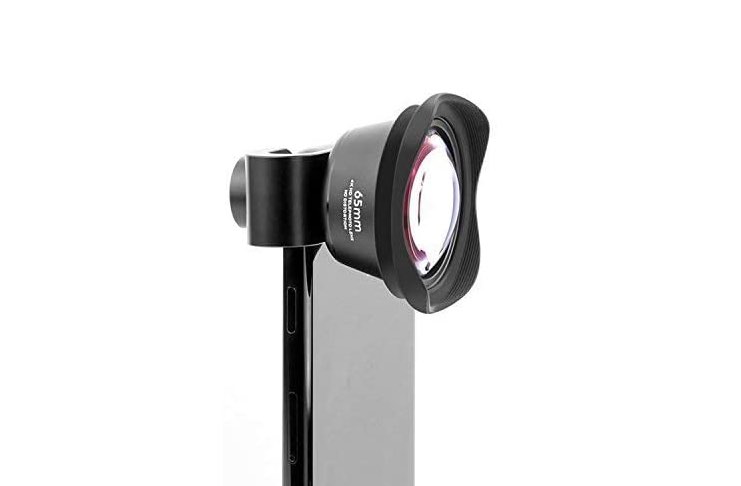 This awesome travel gear has a 10x Optical zoom and smooth image stabilization. It can let you get up close and capture those special moments, even in low light conditions.
The universal detachable clip fits iPhones, HTC, Samsung, and practically most smartphones, as well as iPads and other tablets. The soft rubber of the clip-on inner design protects the phone from scratches.
Why do we like this travel accessory so much? First, it allows us to get 3X closer to our objects and delivers more natural-looking portraits, which we love making on our trips. Plus, it's made of high quality coated optical glasses and has strong aluminum construction for enhanced durability. We love durable products.
4. VinniBag Inflatable Travel Bag
Why is this item on our list of must have travel accessories? Well, because it's cool, reusable, recyclable, and – made in the USA. But that's not all.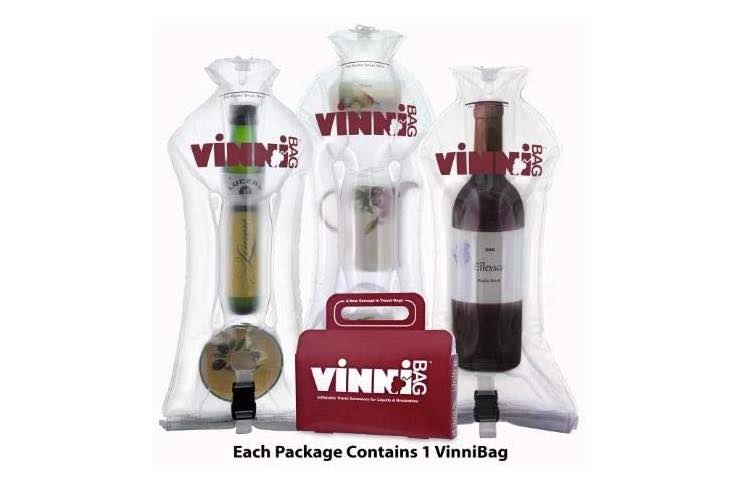 This is quite a unique and versatile travel bag that suspends items in an inflatable air cushion. Its air chambers conform to your contents and protect it against impact, leakage, or shifting during transport. This is great for any breakable items, like camera lenses (if you still carry a bulky Canon), perfumes, wine bottles, etc.
Another reason we love it: VinniBag is made from durable materials and has been engineered to withstand fluctuations in altitude and temperature. It's also very easy to use. You just insert your items, partially inflate with a few breaths, roll up the bottom flap to form a liquid-tight seal, and snap the buckle to close. Then – you just need to top off with air to suit your needs.
5. Travelsafe Portable Safe: Keep Your Valuables Secure
We hate carrying our valuables everywhere we go. It can sometimes even ruin our morning trek or a bike ride when we're out on a weekend getaway. With this Pacsafe (the famous anti-theft brand) portable safe – we can fill it up with our valuables, pull it shut, and easily lock it (comes with a TSA accepted 3-dial combination lock) to the most rugged fixture in your hotel room. It can be the base of a sink or a pipe or any heavy piece of furniture. When outside – you can lock it to trees.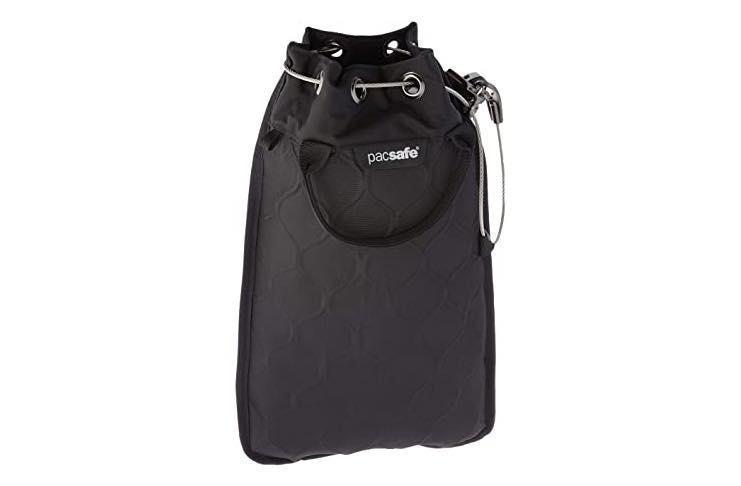 We added Travelsafe to our Traveling essentials List because it gives us peace of mind. Why spend our mountain hikes worried about the laptop we left in the room? This portable safe provides maximum security, with 360 degrees stainless steel wire mesh embedded in poly canvas fabric, which is incredibly cut resistant.
As for storing this portable safe in your suitcase or weekender bag, it's much easier compared to other bulkier products that take up lots of space. Travelsafe is lightweight, foldable and can be stored flat.
6. LuminAID: LED Solar Lantern and Phone Charger
This extra bright LED solar lantern and phone charger is the perfect travel gear for camping addicts like us. This Solar Lantern was actually designed for disaster relief. It's waterproof and dustproof and can hold up in the harshest conditions. Just place it outside with its solar panel facing up to utilize sunlight to power the lantern.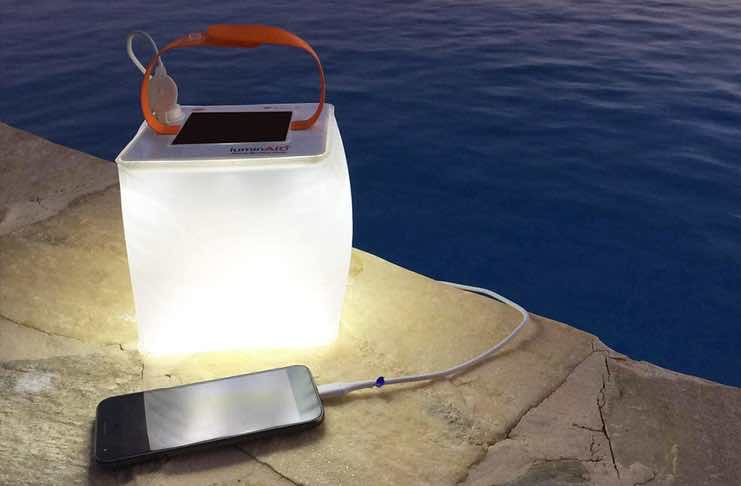 We added this LED Solar lantern as one of our traveling essentials list, for several reasons. First, we love the company behind it. LuminAID stands behind lots of our core values. They're the creator of the world's first inflatable solar lanterns, designed as a sustainable solution for off-grid light and power. They've partnered with humanitarian organizations and distributed their lanterns in more than 100 countries around the world.
On top of that, it's a wonderful 2-in-1 product. A lightweight, inflatable, and portable solar lantern that's also a phone charger. It weighs less than 10 oz, collapsable down to 1" thick, but inflates into a full-sized lantern.
7. uvFreshr Mini: UV Light Sterilizer For Traveling
We started our Traveling Essentials List with a travel accessory against germs, and we end with another. What can we do, these items are extremely popular right now.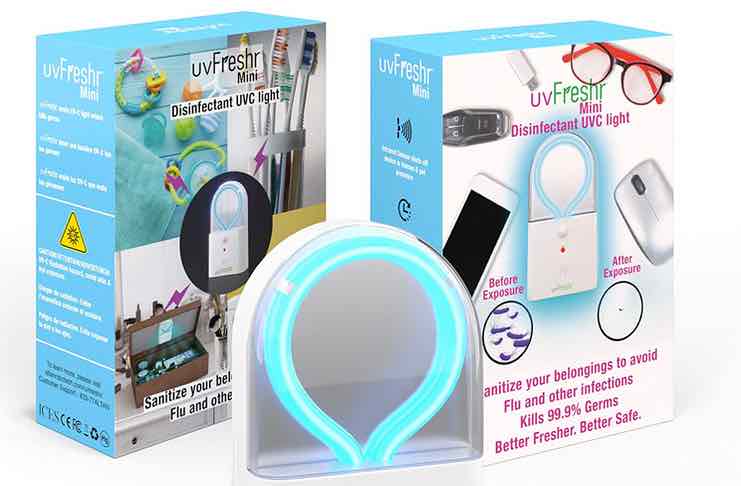 This travel gadget uses the radiance and cleaning power of the sun. UV light consists of shorter, intense wavelengths to sterilize and sanitize your belongings.
The uvFreshr Mini is perfect for cleaning your phone, toothbrush, your kids' toy box, pillows, and anything else that's prone to germs. You'll need to be careful when using it, since strong UV light can be dangerous to your eyes or skin.
However – this device has a cool safety feature: A built-in infrared sensor that detects motion ( or the presence of humans and pets), and will temporarily turn off the UV light. Still, caution is advised, and you should store it away from kids.
Conclusion: Create Your Own Traveling Essentials List
I hope you found our "7 Must-have Travel accessories" a bit exciting and maybe optional for your next shopping spree. You might already have some of these items or similar ones, so if that's the case – create your own traveling essentials list. All you'll need is some spare time and a good sense (and patience) for thorough research.
Happy and safe traveling!
Looked for a gift but didn't find one? Check out our gift ideas for travelers.
____________________________________
Discovered a new travel gadget that everyone should pack in their backpack? We'd love to hear about it.
Disclaimer: We select the items we recommend about after thorough research and reviews. Some items are sent to us free of charge with no incentive to offer a favorable review. However, if you buy something through our links, we may earn a commission.