There is no place like New York City, and that's by no means an exaggeration. Featured in countless movies and shows, the home of some of the world's most famous attractions, and the hometown of popular icons, it's no wonder that many list New York as one of their dream destinations, especially for photographers or hobbyists. In this post, we'll give you a few tips for a fun NYC photography trip.

It's easy to get blinded by the idea of NYC's bright lights, but if you're a first-timer, you should do prior research before you embark on a photo walk journey to the city that never sleeps. To assist you in that area, here are some tips that can help you make the most out of your trip:
Starting Your NYC Photography Trip: Explore the Different Neighborhoods
Manhattan is pretty much a first timer's idea of what New York City is, but of course, it's so much more than that. Contrary to what popular movies and TV shows tell you, the city is absolutely massive, with various neighborhoods and boroughs free for you to explore.
Aside from the famous Manhattan, you can also head to Brooklyn, Queens, Staten Island, and The Bronx, all of which have their fair share of charms and attractions that will undoubtedly delight you and yield some stunning images.
Capture the Streets of New York
One of the boons of New York City is that it's perpetually fascinating, and you'll never run out of things to capture, especially if you're a photography enthusiast. While the Big Apple can be overwhelming for first-time visitors, its hustle and bustle are one of the main attractions.
Engaging in some street photography can be a great way of immortalizing your trip, but instead of whipping out your smartphone, you may want to take it up a notch and use some professional equipment. Adorama's selection of photography equipment includes some compact cameras and lenses ideal for traveling around a city with.
If you've only used your phone to take photos, it's best to start with a DSLR or mirrorless camera. This is because most models these days are user-friendly, ridding you of the hassle of getting acquainted with complex bells and whistles.
You might also want to look into using film cameras for an old school effect, which would go perfectly with the city's stunning urban landscape.
Bask in the Urban Jungle
Writer Kea Krause previously said that the best way to explore New York is by foot. This is highly recommended if you want to explore and immortalize the city's urban jungle and be at one with nature.
Inhabitat's eco-friendly travel guide for NYC suggests that you shouldn't miss the iconic Central Park, where you can visit and take shots of the formal Conservatory Garden, pay your respects at the Strawberry Fields John Lennon memorial, and maybe even rent a boat and paddle around the lake.
If you're a literature buff, you can check out the Literary Walk, which is lined with statues of famous authors.
Learn how to take the Subway
A trip to New York City would not be complete without riding the subway. While it might be tempting to hail a taxi most of the time, cabs are typically very expensive and you'll only be wasting precious time stuck in traffic.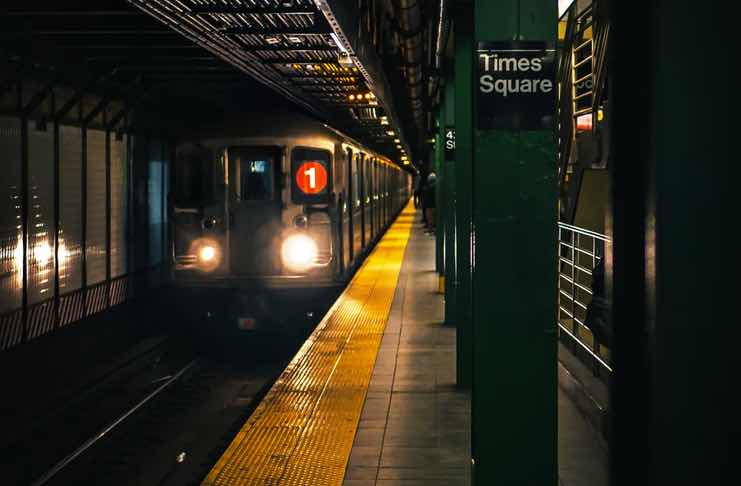 However, it is important, you exercise caution. The Noshery advises against getting on the express subway unless you're sure that it's going to stop where you want it to. Express trains typically skip half the stops, while the regular train will stop at the majority of the stops so you won't have to worry about getting lost.
It's also practical to know which entrance you need to use for the subway because if you don't you might get lost. Most subway stations have multiple exits, so use the maps at the stations.

Of course, while you're trying to navigate the subway system, this is also a great opportunity to snap some commuters, capturing the essence of the wonderfully busy New York City.

For more tips when visiting NYC, check out our other articles here on offMetro.