Cleanliness and friendliness, the hallmarks of the Mirror Lake Inn Resort and Spa in Lake Placid for over 40 years, are back on display once again. The iconic lodging property five hours drive from NYC will welcome guests for full-time service beginning June 26. The Inn just completed soft openings over the last few weekends.
The AAA Four-Diamond property, which offers an authentic Adirondack experience, felt a moral and civic responsibility to do their part in flattening the curve and therefore made the decision to temporarily shut down the resort on March 16. But now, as Upstate New York advances through the state's four phases of reopening, the staff's friendliness has started greeting guests once again with open arms. When those visitors now walk through the doors, they notice an elevated level of cleanliness that is noteworthy.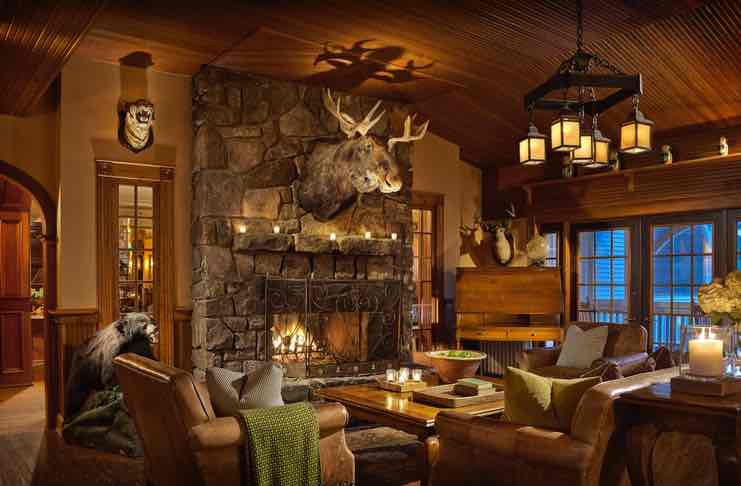 State-of-the-art Hospital-grade Cleaning Equipment
"With the health and safety of our staff and guests uppermost on our minds, we have taken the concept of cleaning, that was thorough enough to help us achieve 36 consecutive AAA Four Diamond awards, and invested time, energy and money into making it even better," said Ed Weibrecht, Mirror Lake Inn owner.
Watch this video:
"The past three months have landed us in a completely new and different world thanks to COVID-19. But our guests can rest assured that since March 16 when we closed, we have researched new methods and invested in state-of-the-art hospital-grade cleaning equipment. Equally as important, we have made a commitment to everyone who enters our resort, be they visitors or staff, that they should have the utmost confidence in our consideration of their health."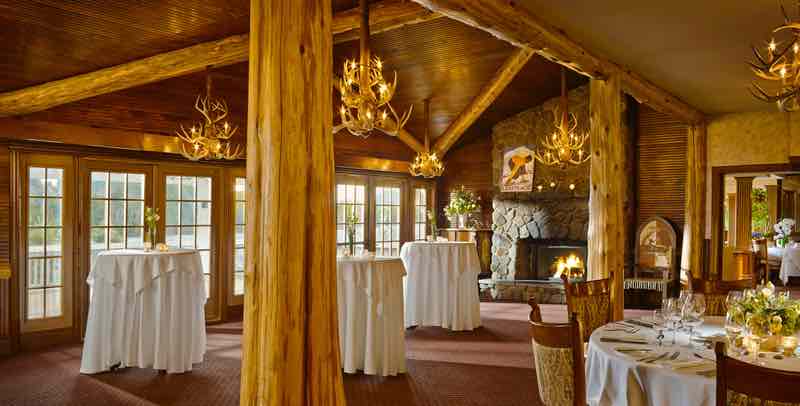 In conjunction with the Inn's return to daily operation, the Northern region of New York is set to enter phase four, also on June 26. To mark the "welcome back", the Mirror Lake Inn is offering several new packages for stays through December 20, 2020.
— Stay four nights and get the fifth night free. This deal is applicable to all room types.
— Stay 14 consecutive nights or more and receive 50 percent off the nightly rate.
These offers must be booked directly with the hotel. You can call their onsite reservations team at 518-523-2544. They will help you make the best decision for your group or family and can inform you of the myriad of activities that you can enjoy while in Lake Placid.
You can participate in a wide range of activities in the area, be it hiking, fishing, swimming or boating. You can make a campfire, play golf or tennis, walk and jog in super clean air, visit Lake Placid's Olympic sites, drive to the summit of nearby Whiteface Mountain or just relax at the Inn's private beach or indoor and outdoor pools. These can easily fill vacation days.
Championship golf is also available for Mirror Lake Inn guests at its sister property, the Whiteface Club and Resort.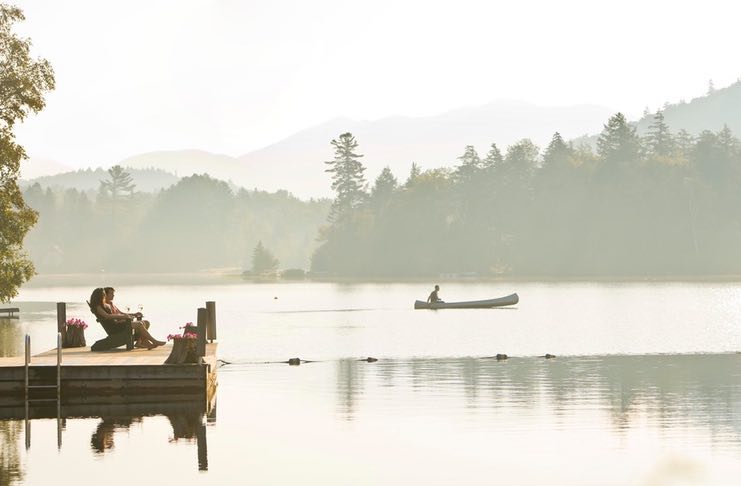 For a complete listing of Mirror Lake Inn packages, you can log on to https://mirrorlakeinn.com/our-packages/
Upstate New York Getaway: Overlooking Mirror Lake and the Adirondack High Peaks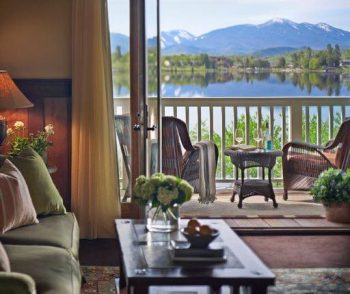 The luxury seven-acre property offers 130 units all overlooking beautiful Mirror Lake and the mighty Adirondack High Peaks. The "single-loaded" construction and design concept of this magnificent resort naturally lends itself to better social distancing as there are fewer guests in the hallways than traditional lodging properties where rooms are placed on both sides of the corridor. No other Adirondack region hotel is designed in this manner.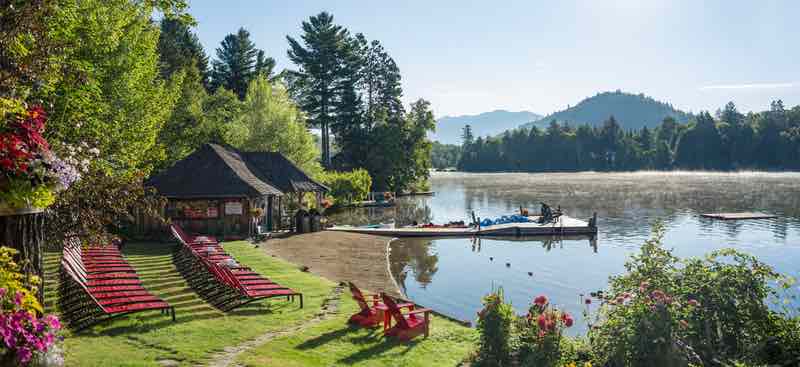 With health and safety front and center, here's what guests can expect when they enter this Upstate New York Inn:
As per the Governor's executive order of May 29, all guests and employees are required to wear face coverings when in indoor common areas including hallways and elevators, or wherever social distancing is not possible.

Hospital-grade Ultraviolet-C disinfecting tools have been deployed throughout the property to ensure the highest levels of cleaning and disinfection. This will continue.

Hospital-grade Electrostatic sprayers have been used to ensure the most thorough levels of disinfection on high touchpoint areas. This will also continue.

Remote check-in capabilities are being implemented via a smartphone app, allowing you to check in from your vehicle upon arrival, avoiding the traditional check-in process.

A task force has been created to monitor the situation and work in conjunction with CDC and local officials to ensure safety protocols are implemented and maintained throughout the resort.

All staff will undergo thermal imaging prior to the start of every shift.

All staff will complete a state-mandated health and safety questionnaire prior to every shift.

Any staff member registering a fever greater than 100.4, or who is unable to positively answer the verbal portion of the health and safety screening, will be unable to come on the property until cleared by a healthcare professional.

All staff will wear PPE equipment while working in common areas or wherever social distancing is impractical.

Maximum hotel occupancy has been reduced to 75 percent.

Whenever practical, guest rooms will be left vacant for 72 hours for a potential virus to die without a host after each guest departure.
To review the entirety of the Inn's new safety policies and protocols, you can log on to https://mirrorlakeinn.com/covid-19-safety/
A Change to the Dining Scene Inside Mirror Lake Inn
The pandemic has also resulted in a change to the dining scene inside the Mirror Lake Inn. The View Restaurant, AAA Four Diamond-rated for the past 13 consecutive years, has been reimagined and enlarged with greater spacing as part of the new safety measures. The redesign includes hardwood flooring to facilitate better cleaning and sanitation.
The Taste Bistro has been integrated into The View with the bistro's most popular items to be found on The View's menu. The end result will present guests with the best of both worlds: a combination of upscale dining and elegant comfort food. Taste's footprint has become The View Lounge. The hip Cottage Café, on the shores of Mirror Lake, continues to welcome diners and revelers for its 43rd year (!).
The Cottage presents both indoor and outdoor settings and now features yet a third open-air option to complement its deck and patio.
For added service and efficiency, the Inn is implementing "to-go" apps for these restaurants, allowing guests to order and pre-pay electronically from their own device.
The spa and salon are also ready to welcome guests. A physical barrier has been inserted at the check-in desk. Treatment schedules have been altered to ensure ample time for cleaning and disinfecting treatment surfaces between customers. Equipment in the fitness room will also be cleaned and disinfected between guest use. Manicures and pedicures will be limited to one at a time, although booking as a safe group is permissible. The policy is similar to the gift shop. In high traffic areas of the spa/salon, social distance markers have been put in place.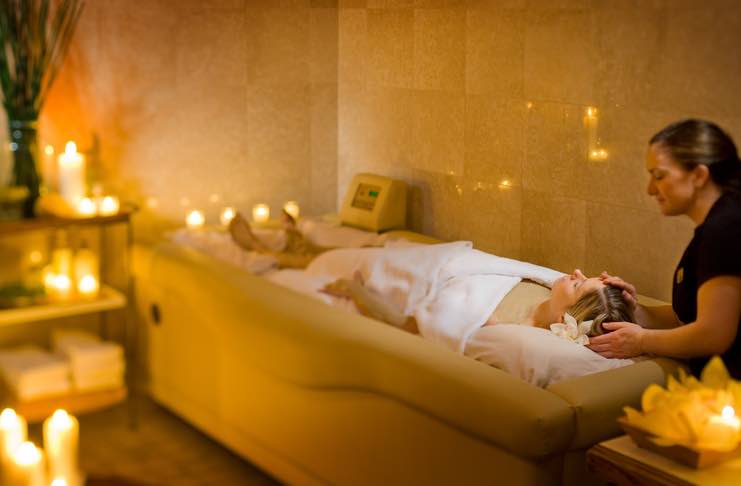 "We are insisting on these protocols for the safety of our guests, employees and the local community," continued Weibrecht. "Until such time as we, in conjunction with the State of New York, determine that it is prudent to relax these protocols, we will strictly adhere to them and look forward to a time when we might be able to lift those protocols."
Natasha Shapiro is a New York City based outdoor lifestyle photographer. With a perpetual need to explore, she spent most of her childhood hiking and climbing through the beautiful Adirondack Mountains of New York with a camera in hand. What started as play time in the woods became a lifelong passion for adventure! When she's not out in the woods she can be found curled up with a cup of coffee, a good book, and her Beagle, Moo. Find her instagram at @tashashapiro.