Larchmont is a suburb located in Southern Westchester County. It is just a quick jaunt from the city, but it's not a typical suburb and is worthy of a day trip from NYC.
Why? It's on the Long Island Sound, so water aligns the town. Larchmont used to be considered a beach getaway, much like the Hamptons. If you like the water, it's ideal for a stroll and a swim. Its population largely consists of international residents, many coming to America to work for the United Nations and international banks, giving the town a multi-cultural flavor. There are French restaurants, cheese shops and wine shops which cater to the many French residents. Manor Park, located on the water, has a European look and feel. On weekends, you'll find soccer games happening in every park, with the sport being played by children and adults alike.
Larchmont has its share of famous residents. Comedian Joan Rivers grew up in Larchmont and film director Ang Lee has a residence. There are Broadway producers, actors, TV executives, and authors living in Larchmont, who appreciate it's small-town vibe and proximity to the city.
Read on and see why Larchmont has plenty to offer.
Get Outdoors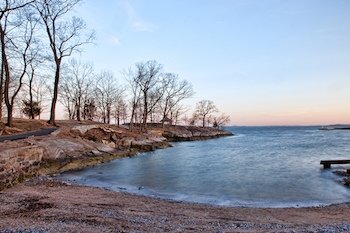 Bring your bike on Metro-North (a lifetime permit costing $5 is required). Larchmont is flat and it's a lovely town to cruise around on a bicycle. Ride from the train station down Larchmont Avenue all the way to the water, to Larchmont Manor. It's the oldest and most beautiful part of town, with large Victorian, Mediterranean, Tutor and Colonial-style homes on the park's rim. Park your bike on a rack outside the beach and walk along the path or climb on the park's rocks. Sit in a gazebo along the way and enjoy the stunning views. There's a small beach in the park, but it's only open to residents. If you know someone who belongs to the Larchmont Yacht Club, you may be lucky enough to get taken on a sailboat ride around the Sound. Nothing beats that on a breezy day.
When you're done strolling, ride all around the Manor. If you're a lover of architecture, the houses will amaze you. If you bring a loaf of bread, you will be able to feed the ducks swimming peacefully on the Long Island Sound.
If you have kids, there are playgrounds all round town, in Flint Park, Memorial Park, and Turtle Park. Flint Park is closest to the water. Head to the back of the park for a lovely hike on a well-marked trail.
In spring and summer, consider a picnic in one of these parks, just not Manor Park as they have strict rules regarding food and beverages in the park for preservation purposes. There are weekly musical concerts at Memorial Park on Monday nights. July 4th is quite special, complete with activities, such as live music and fireworks.
Eats + Drinks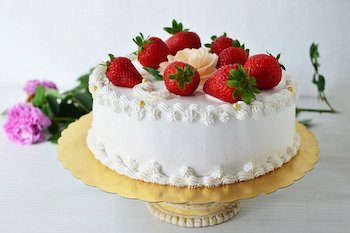 There are several places for a mean cup of coffee in Larchmont. Bradley's Desserts & Cafe has many regulars who come for the  homemade muffins and omelets. Auray Gourmet is a favorite, serving up crepes and other French delicacies. La Parisienne French Bakery and Estelle Gourmet are also good for French food, the latter offering up French cooking classes.   Stanz is a staple for residents, thanks to bottomless cups of coffee and wholesome food. Sunshine Coffee Roasters is the new kid in town, serving great cups of java and avocado toast.
Hit Polpettina for yummy thin crust pizzas and kale salad. Tequila Sunrise is another family fave, serving enchiladas and other authentic Mexican food, with traditional music and excellent guacamole. Encore offers a menu of French food for the town's many French residents and Francophiles.
One of Larchmont's oldest establishments is Larchmont Tavern,known for its hamburgers. Coriander serves Indian food with modern flare. Marjan Kebob House is a new option for authentic Persian food.
Insider Tip
Walk around the village and support the local shopkeepers. Stop at the Voracious Reader, a children's book store, Pink on Palmer for lovely bath and body products, or Stitch by Stitch, a needlepoint shop. The town's cinema is closed for renovations and is expected to re-open in 2019.
How to Get to Larchmont from NYC
Larchmont is approximately 21 miles and a 35-minute train ride from midtown Manhattan. From Grand Central, take Metro-North's Stamford line and get out at the Larchmont stop. Tickets should be bought in advance to avoid fees on the train at the station's ticket machine or online, using an app which makes it effortless.
For more information on things to do in Westchester County, visit www.westchestertourism.com
Featured Image: June Marie
Additional images: Janet Tarbox and Marco Verch.
Holly Rosen Fink is a marketing consultant and culture and travel writer living in Larchmont, New York