Nestled in the Western Catskill mountains sits Livingston Manor, a town that celebrates its connection to the mountains through its food, art and festivals and offers a perfect weekend getaway for New Yorkers without a car.
The majority of Livingston Manor's attractions line the compact and charming Main Street making it easy to walk the town. This small town packs a big punch, especially in terms of their commitment to sustainability. From education to slow food, the community here is led by a desire to protect their backyard: the rivers and mountains of the Catskills.
Get Outdoors in the Catskills
The Catskills are the birthplace of American fly fishing, and the western portion of the park is the epicenter. Visit the Catskill Fly Fishing Center and Museum ($10/pp) where you can learn how the sport started in the area, notable figures, and even fishing inspired art.
If you're looking for an adventure, hire a local guide to get out on the river and try your hand at this challenging, yet deeply meditative sport.
For a quick walk, the local Round Top Trails start from just behind the church (an easy walk from downtown) and offers 1 mile of hiking with a great view of the town. In the winter, rent a pair of snowshoes from Morgan Outdoors on Main Street. They also offer hiking advice, for free, year-round.
What to do in Livingston Manor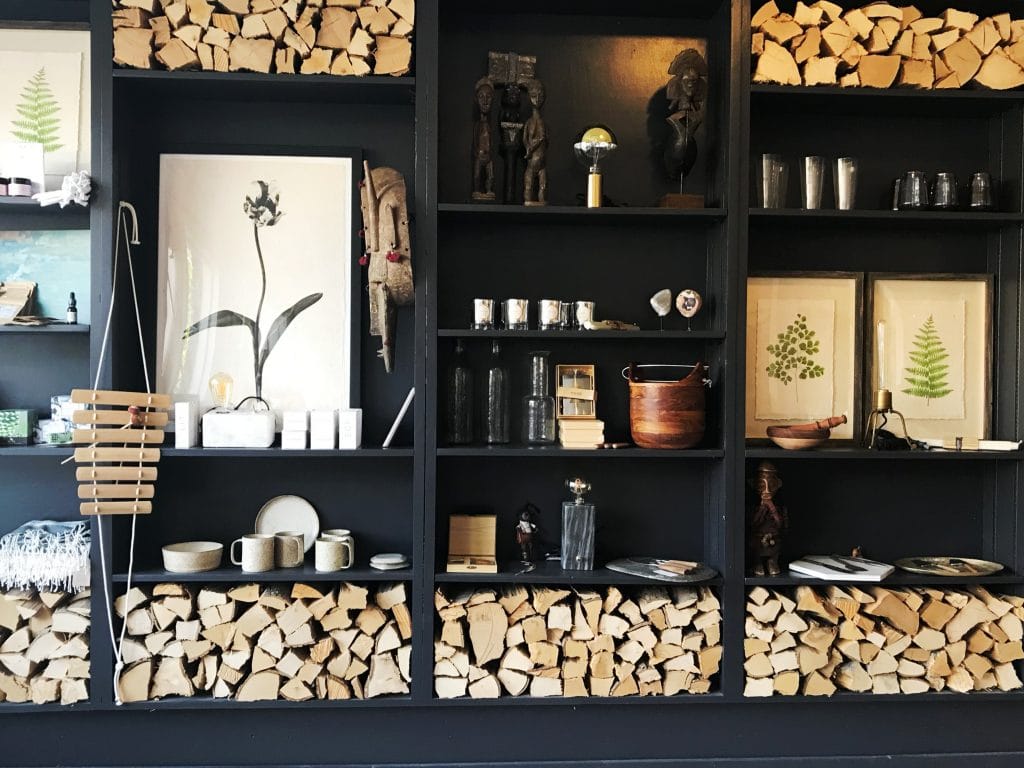 Acquaint yourself with the town by wandering up Main Street and poking your head into the local shops. If you're lucky, your trip may even coincide with the Phoenicia Flea, which sometimes "pops up" in town.
Dive in deeper with a visit to The Catskill Arts Society which offers free access to contemporary art exhibitions in their 4,500 square foot gallery.
Open on weekends, the CAS hosts different exhibits almost every month, with artists talks, performances and film screenings. Every June, they host the Trout Parade, celebrating the areas connection to fishing with art, music and an after party.
The Best Restaurants in Livingston Manor
The must visit place to eat in Livingston Manor is the Main Street Farm & Market. This no-frill cafe is focused on serving up sandwiches, salads and soups made of high quality, locally sourced ingredients. Their adjoining market makes it easy to find Hudson Valley and Catskills produced goods ranging from chocolates to cheeses. Sitting outside near the river makes each bite that much more delicious.
You know how deeply invested they are in serving up local food from the sign on their wall; "eating is an Agricultural Act".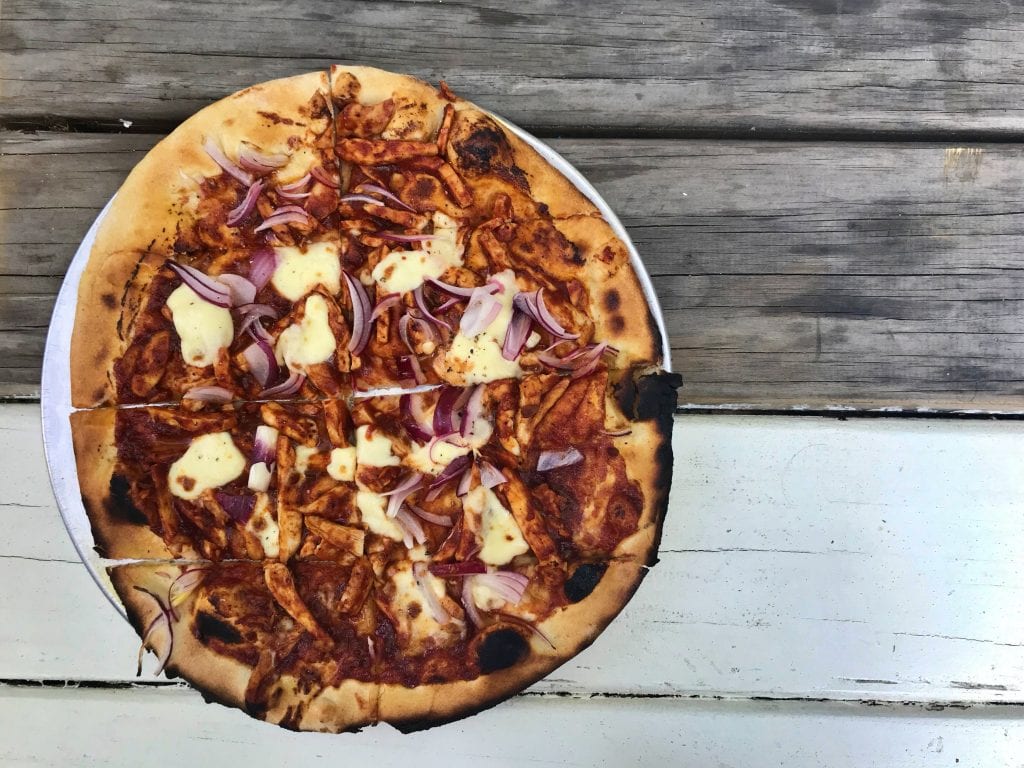 The other main eatery in town is the Kaatskeller, which we found more impressive for it's ambience then actual food or service. Sit outside on a patio decked with twinkling lights, or sip a cocktail next to a blazing outdoor fire pit. Notably, they do source local ingredients, so you can enjoy knowing exactly which farm the cheese on your pizza came.
For a quick bite or sweet indulgence, stop by the Brandenburgh Bakery, where chef's Sarah and Errol Flynn whip up German pastry creations from scratch.
About a half mile from the main drag sits the Catskill Brewery, which has everything from IPAs to lagers on tap in their Gold LEED certified building. Their intimate taproom is also host to local community events, like fly tying clinics (notice a theme yet?) and singer songwriter nights, so make sure to check their schedule when you visit. In the summer, their food truck sits out back so you can enjoy a beer and a taco under the lush Catskill greenery.
Those looking for organic and biodynamic wine options should check out Upstream Wine. At this store, it's not just about finding a great wine but also getting to know it. They have handwritten cards attached to each bottle with notes and offer tastings every Saturday from 2:00-5:00PM.
As you travel to the Catskills, keep in mind that there are several great credit card offers that reward you for using it to pay for travel-related expenditures, and yes that includes lodging. You and your partner will not suffer from any shortage of romance even when you settle in for the night.
Get to Livingston Manor from NYC Without a Car
Take Coach USA from NYC to Livingston Manor with a transfer in nearby Monticello.
Alternatively, take Metro-North to Poughkeepsie where they now have ZipCar rentals to make it easy to head into the Catskills without the traffic of NYC.
Sarah Knapp is a Brooklyn -based entrepreneur whose love for the outdoors and community building led her to the October 2013 creation of OutdoorFest. She has a BA in History, is a Wilderness First Responder and a NY state hiking, camp and boating guide. Her proudest achievement to date is reading the Aeneid in Latin.