The Phoenicia Flea makers' market has been popping up in spots around the Hudson Valley and the Catskill since 2014. This year, the flea has not only expanded to new spots in the Northeast but also to a roster of new western markets from Scottsdale, Arizona to Palm Springs, California. We sat down the founder and curator James Anthony to chat about how this flea market started, why being nomadic matters, and what's next for the makers' market. Now, the flea is not just a great weekend getaway from New York City but from Los Angeles and San Francisco as well.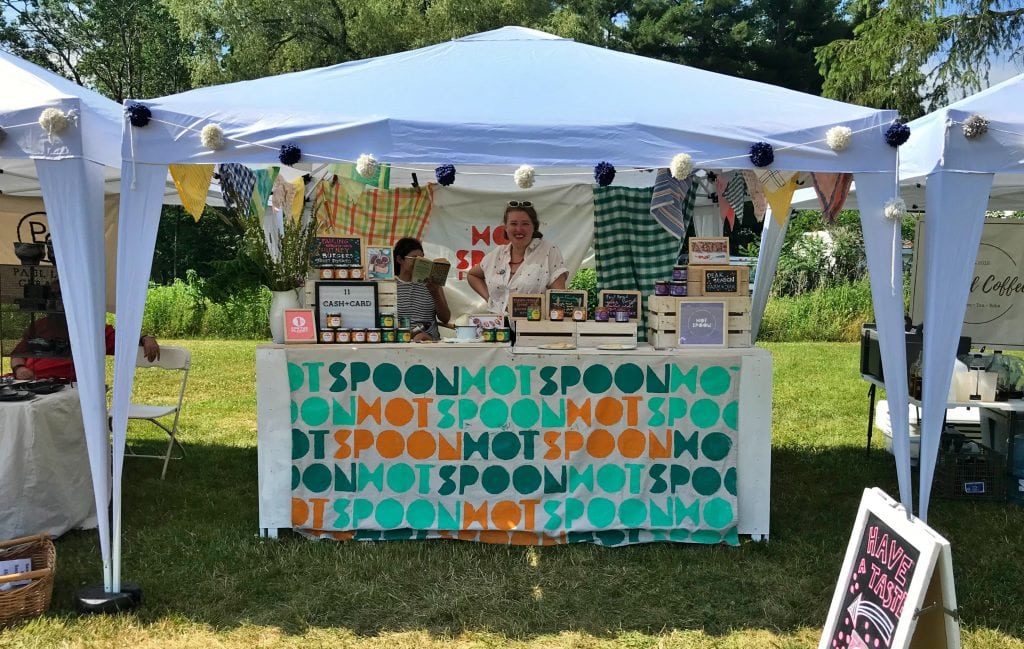 On how the flea got started…
We started in July of 2014. Our first flea was hosted at the Graham and Co., which is a hipster motel in Phoenicia. I was the general manager there and had always wanted to see some sort of market happening in that town. I talked to the team at the Graham and we decided to do it that summer. For the first event, there were only about 14 merchants. We set up tents around the perimeter of the green space. People played badminton and we had a bonfire. It was an all day event. Trailways goes down Main Street in Phoenicia. People could take the bus and spend the whole weekend.
That first event went so well that we decided to do it again in October. The second event was even better, it was beautiful as the leaves were changing.
On becoming nomadic…
I decided that I wanted to do the flea monthly the following year, but that was too much for the hotel. That's when we decided to become nomadic, which was actually a new business model within the makers' market movement. It was truly a blessing in disguise. We started approaching different properties to see if they wanted to host us. In 2015, we did six events, then 12 and then 18.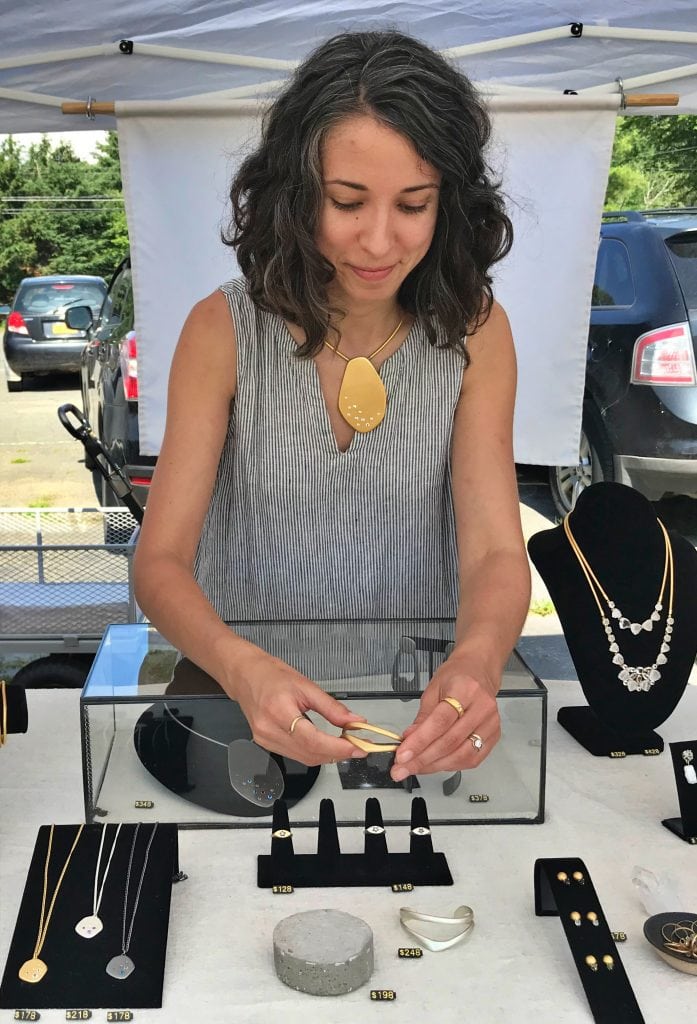 On curating the market…
We do things in a way that's not traditional. We don't just have an application. We seek out vendors and vet them. We are committed to maintaining a certain taste level and authentic aesthetic. We can look at a merchants social media page and figure out if they're a fit in 30 seconds. Because we do so many events, we're not concerned about selling as many tables as possible, we're concerned about maintaining our core aesthetic.
On growing to the West Coast…
I grew up in L.A. I've always had a love affair with Palm Springs and the desert. Last year, we decided to try to plan a few events and go out there for the winter. We ended up doing 8 events in Scottsdale, Palm Springs and Downtown L.A. Those events went so well that we got approached by an historic property in San Francisco that was looking to include a makers' market as part of their permanent programming. We're in talks to do that in the near future.
This is the new frontier: going to new markets, especially to places that haven't been a huge hub for the makers' market movement.
On where the flea will go in the future…
We're in the process of seeing how quickly we can curate a new region. There's already the Mojave Flea in the Southwest and The Fog City Flea is launching this fall in Northern California. We're looking to Nashville next year and then launch a new brand of markets in the Appalachian Trail area from Louisville to New Orleans. We want to tie together the area's history of craftsmanship and bring it into a modern form.
Our growth has accelerated really easily, which is, in part, the nature of the nomadic business model; we're able to curate a roster of top makers and merchants in any part of the country. After trying out the West Coast, we realized that we had the tools to go anywhere. This is the new frontier: going to new markets, especially to places that haven't been a huge hub for the makers' market movement. There's a lot of other territories and destinations in the United States where this makers culture isn't really happening.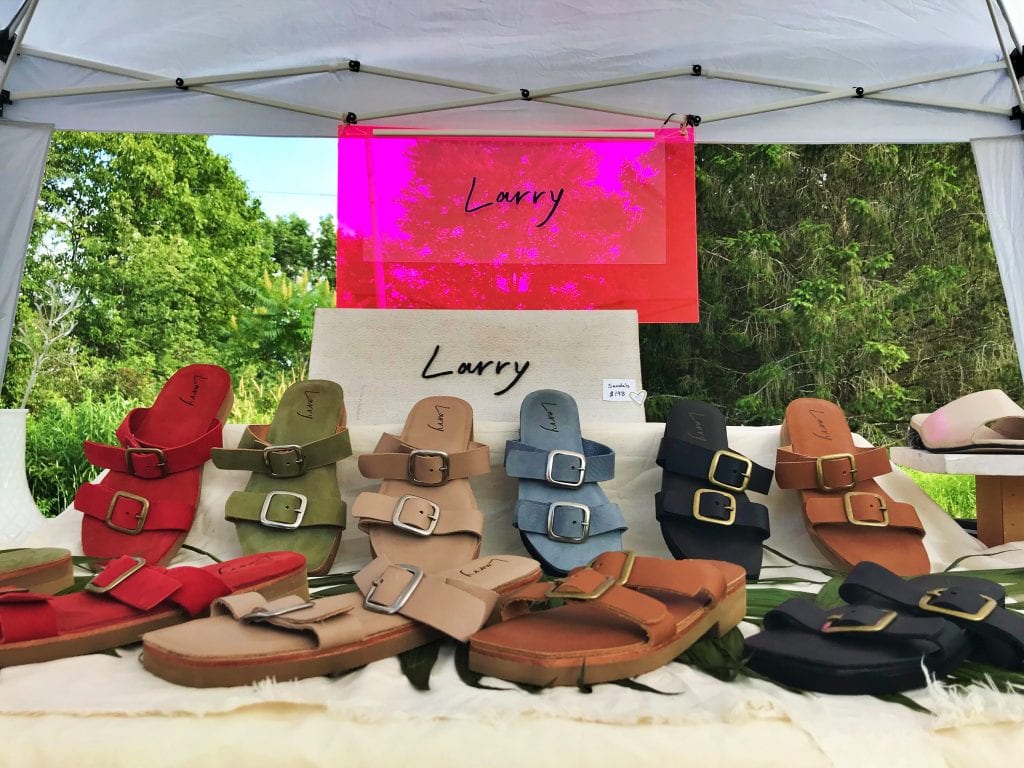 On connection to the local community
The thing that I love is that the markets are centered around the destination experience. We're about Joshua Tree, the Catskills, Ojai, Asbury Park. We're always looking to draw from the destination, not only bringing the makers in but also connecting with the people who are part of the local culture.
Scenes from the flea by author, header photo courtesy of the Phoenicia Flea
Sarah Knapp is a Brooklyn -based entrepreneur whose love for the outdoors and community building led her to the October 2013 creation of OutdoorFest. She has a BA in History, is a Wilderness First Responder and a NY state hiking, camp and boating guide. Her proudest achievement to date is reading the Aeneid in Latin.