This year, make a resolution to broaden your travel horizons. You don't need to go far and you don't need a car to enjoy a weekend adventure out of town.
These five New England and Mid-Atlantic destinations will jump-start your wanderlust and tempt you to go off the beaten path in 2015.
Manayunk, Philadelphia
Why Go: Philadelphia is loaded with neighborhoods ripe for exploration. Topping the list of the quirkily named is Manayunk. It's a Native American word meaning "where we go to drink." One glance at the number of bars and breweries packing perky Main Street and you'll see that this moniker is utterly appropriate. This hotspot is flooded with dozens of owner-operated boutiques, restaurants and galleries that offer a unique assortment of goods and highly personalized service. The neighborhood is garnering a reputation as a haven for bikers too. The Manayunk Wall, with its 17% incline, will challenge even serious cyclists. Those seeking to break a gentle sweat favor pedaling the level Canal Towpath.
Where to Stay: There are no hotels in Manayunk proper, but getting to Philly is a snap. The new Radisson Blu Warwick Hotel's playful public spaces and primo location make it a crowd pleaser.
How to get there: See our Philadelphia Transportation Guide. Manayunk is 15 minutes from Philly's center. From Center City, take Septa bus #35 or 61 or the Manayunk/Norristown Regional Rail line.
New Bedford, Massachusetts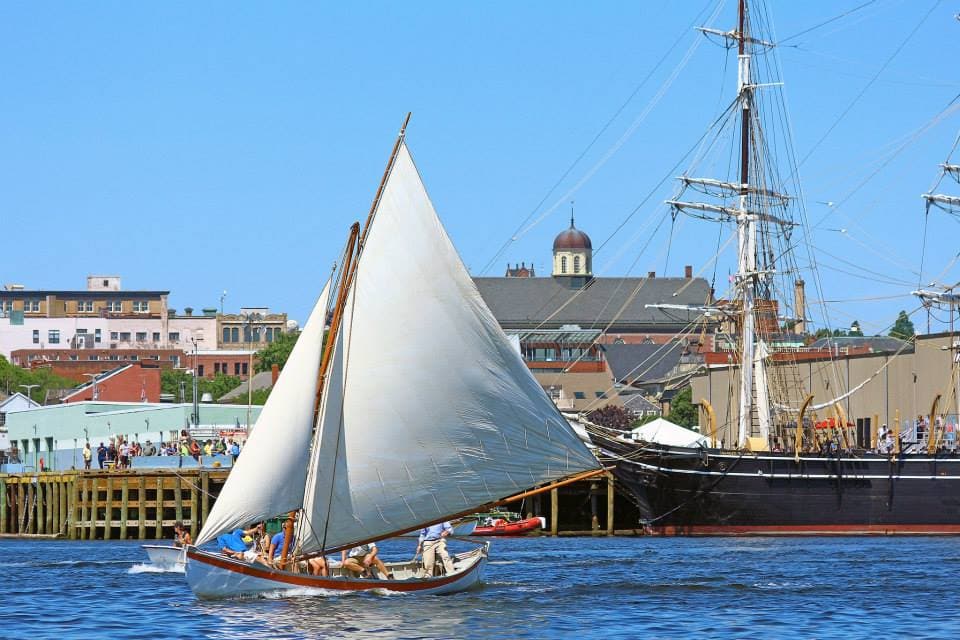 Why Go: New Bedford's waterfront is America's number one commercial fishing port, so this town's appeal is in its gritty vitality as opposed to vintage charm. The New Bedford Whaling Museum is devoted to the seafaring traditions of Massachusetts' south coast region and you'll get a detailed look at the whaling industry's fundamental place in this area's history and development. Admirers of Moby-Dick will get an illuminating perspective on Melville's Great American novel thanks to meticulously accurate exhibits. The whaling industry attracted a multitude of immigrants, and as you explore the town's cobbled lanes, you'll see that the modern face of New Bedford remains a dynamic melting pot. When hunger strikes, just-caught fish crowds local menus. The Black Whale offers a fetching view of the working seaport along with a tantalizing raw bar loaded with briny tidbits just pulled from the sea.
Where to Stay: The Fairfield Inn by Marriott is clean, comfortable, and within walking distance from everything. The free buffet breakfast is included in the rate (from $109) and the small indoor pool is a nice diversion.
How to get there: Take the Peter Pan bus from Port Authority to the New Bedford Ferry Dock via Providence. You can also ride Amtrak or Megabus to Providence and connect with Peter Pan. See our Providence Transportation Guide.
Freeport, Maine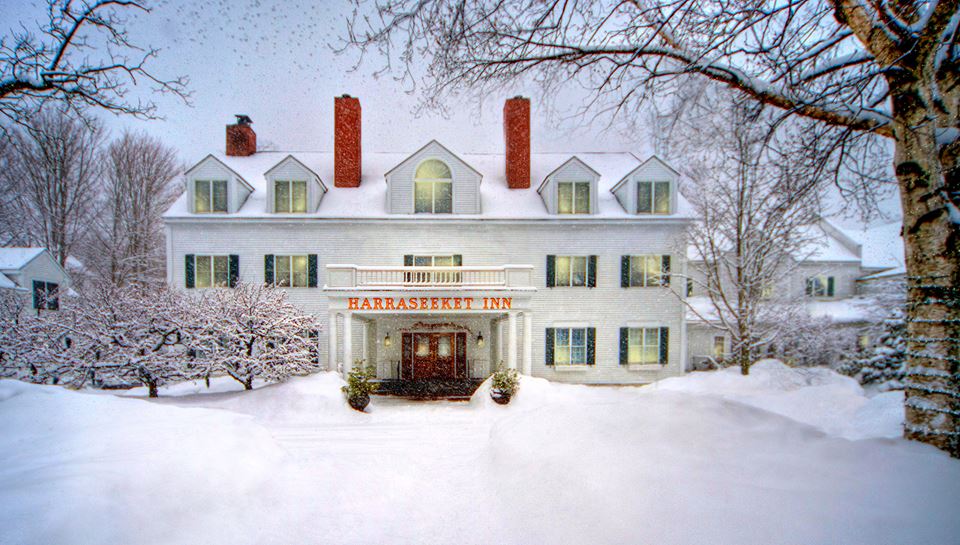 Why go: Get an authentic taste of Yankee Maine while indulging in tip-top outlet shopping in Freeport. This tidy coastal village sits on the shores of Casco Bay between popular Portland and the sleepy Midcoast Region. The town's over 200 shops range from familiar brands (J. Crew, Brooks Brothers, Calvin Klein) to homegrown favorites like Wilbur's of Maine, a mouth-watering mecca for old-world confections and hand-dipped chocolates. When the midnight urge to use your credit card calls, night owls can head to the L. L. Bean flagship store 24 hours a day, 365 days a year and purchase anything from a fishing rod to a cozy flannel shirt. Energetic visitors should book a class at the L.L. Bean Outdoor Discovery Schools. Learn a sporty skill, from snowshoeing to stand-up paddleboard yoga, for only $20.
Where to Stay: The Harraseeket Inn offers civilized accommodations in the heart of town. Book one of the 93 rooms directly through the hotel and a lavish breakfast and handsome afternoon tea are included in the room rate.
How to get there: Freeport is accessible without a car thanks to service on Amtrak's Downeaster. The train departs Boston's North Station. See our Boston Transportation Guide.
Salem, Massachusetts
Why Go: Salem packs them in each October as the unofficial epicenter of all things Halloween. Its grizzly history of witch trials may be Salem's most obvious calling card, but this town is a magnet for art lovers year-round. The Peabody Essex Museum's permanent collection showcases an outstanding spectrum of American art, enhanced by the play of light that the atrium setting provides. The museum's vast holdings include Asian, Oceanic, Native American and African works. The leafy campus encompasses parks, gardens and 22 historic properties, including Yin Yu Tang, the only example of Chinese domestic architecture on view in the U.S.
Where to Stay: The historic Hawthorne Hotel's traditional setting, gracious décor and polished service make it a restorative place to spend a night or weekend.
How to get there: See our Boston Transportation Guide. From Boston's North Station ride the MBTA Commuter Rail. You'll arrive in 30 minutes. In season, you can hop aboard the high-speed Salem Ferry from Boston's Long Wharf.
Lewes and Rehoboth Beach, Delaware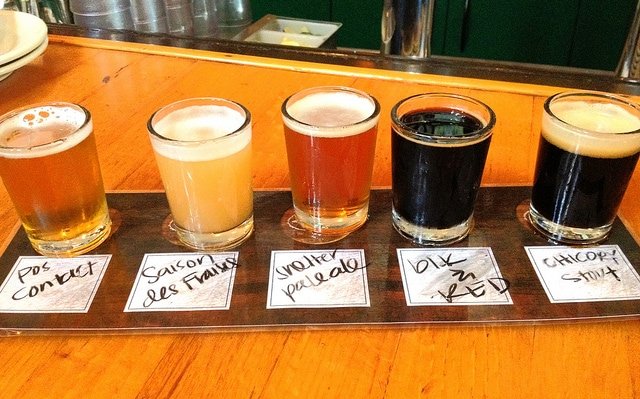 Why go: Coastal Delaware is a summertime classic, but beer lovers award this region iconic status in all seasons as home to the revered Dogfish Head Craft Brewery. The Dogfish Head Brewpub in Rehoboth features its signature off-centered ales and small-batch spirits. The beers are brewed, bottled and kegged in nearby Milton, but founder Sam Calagione calls the pub the soul of the company and the perfect place to experience the intoxicating magic of Dogfish.
Where to Stay: Dogfish recently opened a 16-room, beer-centric hotel. The Dogfish Inn in nearby Lewes gives beer-crazed visitors a 360-degree ale experience. Rooms are decorated with Dogfish memorabilia and equipped with top-notch barware, so you can enjoy the beers you bring back from the brewpub in style. The Dogfish Head Brewpub can be reached in about 35 minutes via flat bike trail, or call a taxi. Bring the pooch, as eight of the hotel's rooms are pet-friendly.
How to get here: Committed car-free travelers can get here with perseverance and patience. In summer, take Amtrak to Wilmington and connect with seasonal DART bus 305. You can take the wind-swept Cape May-Lewes Ferry anytime of the year. To get to Cape May, take NJ Transit from Port Authority. Upon arrival in Lewes, hop a taxi to the Dogfish Inn.
Photos: Dogfish Inn, megabeth, Harraseeket Inn, Lorianne DiSabato
Allison is a native New Yorker, who has lived in Rome, Tuscany, Melbourne, Toronto and Los Angeles. She frequently contributes travel pieces to Family Travel Forum, using her own children as guinea pigs as they travel the globe. She is fluent in Italian and Spanish and laughably adequate in French. Her background as an Early Childhood Educator gives her an added understanding of what it takes to travel with kids in tow. She firmly believes that the most important part of education takes place outside of the classroom, on the road, around the world. She never misses a chance to sample local delicacies, as her love for travel goes hand-in-hand with her love for food and wine. Follow Allison at @gourmetrav.