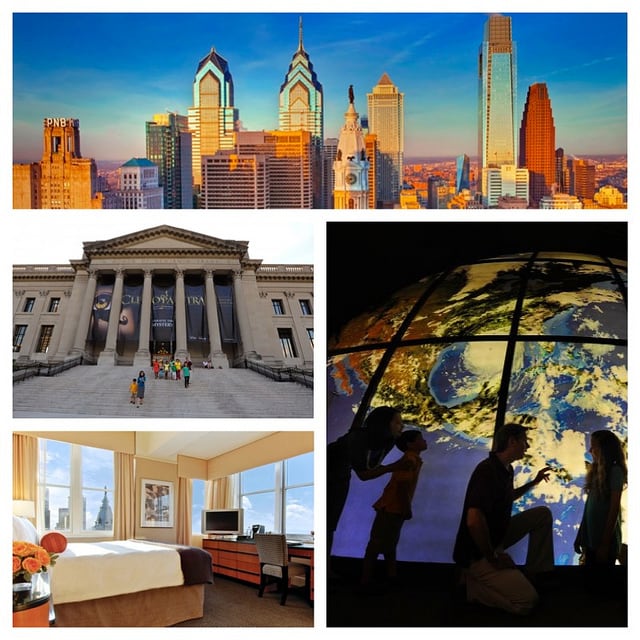 How to get there:
Bus Lines
megabus.com
Depart: 34th St. between 11th Ave and 12th Ave.
Arrive: 30th Street Station and the Liberty Bell Independence Visitor Information Center on Market and 6th St.
Duration: Approx 2hrs
Cost: $1-$20
Notes: Free wifi & power outlets, seat belts, frequent daily departures, 94% on time service. Round trip fares are open-ended.
Greyhound
Depart: Port Authority
Arrive: Philadelphia Bus Station
Duration: 2.5 hours
Frequency: Hourly
Cost:  Starting at $10 one-way
Notes: Free wifi onboard
BoltBus
Depart: New York 34th and 8th by Tick Tock (Phil. or Bos.)
New York 6th Between Grand & Watts (To DC or Phil)
Arrive: Philadelphia – Cherry Hill Mall
Philadelphia 30th between Market & Chestnut
Cost: $1-$13
Duration: Roughly 2 hours or less
Trains
Amtrak Acela
Depart: New York Penn Station
Arrive: 30th St Station
Duration: 1 hour 10 minutes
Cost: $95-$122 one way
Amtrak Regional
Depart: New York Penn Station
Arrive: 30th St Station
Duration: 1 hour, 25 minutes
Cost: $45-$79 one way