Alexandria is a great base for exploring Washington, D.C. With the National Mall at its doorstep, many visitors use peaceful Old Town Alexandria as an evening respite, away from the bustle of the big city. But don't overlook its stand-alone getaway potential. You'll find a thriving art scene, rich history, cosmopolitan shopping and dynamic dining merit your attention. Once an important commercial port, today its waterfront is flush with seaworthy pleasure crafts and a remarkable visual arts center. Alexandria is a public transportation hub, so getting around this quaint town or into our nation's capital is a snap.
The Must-Do Experiences
Alexandria's past is seamlessly woven into its current cosmopolitan culture. The city's dedication to historic preservation is evident as you walk its dreamy cobblestone streets. Colonial buildings blend easily with yoga studios and high-end retail shops. Visit one of the city's eight museums for an intimate glimpse into the Alexandria of yesteryear. Gadsby's Tavern Museum is a favorite with vacationing foodies. Once a hotel and tavern, it aptly evokes the atmosphere of a Colonial hostelry. Presidents Washington and Jefferson were patrons, swigging rum punch along with the less illustrious diners. History enthusiasts shouldn't miss The Lyceum. It houses thousands of intriguing objects from the city's past. The South Gallery examines the Civil War period, when Alexandria was seized by Union forces in 1861 and held for the duration.
The Torpedo Factory Art Center is a sterling example of how the arts can invigorate a community. This re-purposed former munitions factory is today a visual arts center where over 160 artists work, exhibit and sell their creations.  Observe as they create sculpture, jewelry, ceramics, photography, fiber arts and more. Conversation flows freely, so don't be shy about questioning the creative process. The Torpedo Factory just celebrated its 40th birthday and continues to serve as a prototype for communities around the world who wish to establish similar facilities. The Alexandria Archaeology Museum, with its first-class collection of excavated artifacts, also makes its home here.
Alexandria is only eight miles from Mount Vernon, George Washington's beloved home and final resting place.  Explore the 500-acre estate with its iconic mansion, manicured gardens, working whiskey distillery and hundreds of personal belongings, including George's dentures.
If you're in the mood for a spin, it's an easy ride on a designated path. Pedal the serene Mount Vernon Trail as it winds through bucolic woods and along the Potomac River. Consider booking a self-guided tour with Bike and Roll, offered seasonally from March-November. The Mount Vernon by Bike and Boat package includes bike rental, helmet and admission to Mount Vernon. This combination package has you bike to Mount Vernon and return to Old Town Alexandria on a narrated boat cruise. If you prefer to cycle both ways, book the Bike to Mount Vernon package.
80% of Old Town Alexandria shops and restaurants are independently owned, and King Street is its entrepreneurial epicenter. Home décor shops showcase regional craftsmanship and clothing stores offer merchandise that will please die-hard fashionistas. Amateur mixologists should head to The Hour Cocktail Collection, where Mad Men-style bar gadgets are as suave as James Bond ordering a martini. If your idea of fun is slower-paced, Fibre Space is revered by knitters around the country for its selection of yarn and friendly environment.
As you stroll King Street, you will notice that dogs are the accessory du jour. Pampered pooches rule this town, and local canines fete out-of-town hounds at a bow-wow happy hour hosted by the Hotel Monaco each Thursday evening, April-October. The Dog Park sells funky pet paraphernalia that you won't find at Petco, so it's the place to purchase a distinctive gift for Fido.
The Insider Tip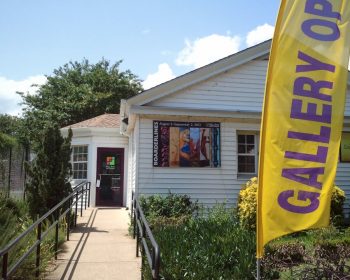 Old Town Alexandria could keep you satisfied for days, but you shouldn't miss checking out the Del Ray neighborhood. It sits a few miles northwest of Old Town, an easy bike ride or an ambitious walk. This family-friendly hipster hangout's main shopping street, Mount Vernon Avenue, is almost totally devoid of big-box stores. Specialty cheese and chocolate shops mingle with an old-fashioned variety store and a nostalgic neighborhood pharmacy. Menus promote local purveyors and the Saturday Del Ray Farmers Market flaunts regional produce year-round. The artsy ambiance is anchored by the Del Rey Artisans, an artists' cooperative that fuels this communities' creative soul.
The Eats
Alexandria's chef-driven restaurants have been serving presidents since numero uno, George Washington.  Our current president has not broken with tradition. He and the missus celebrated Valentine's Day at the casually romantic Vermilion.  The menu showcases regional American dishes with modern flair. Chef William Morris's ambrosial tasting menu may be paired with buzz-worthy wines, including some Virginia gems.
Hank's Oyster Bar is a DC-area seafood staple. The atmosphere is low-key, the food delicious. For a no-fuss meal, fried Virginia oysters pair perfectly with Alexandria brewed Essential Pale Ale from Port City Brewing Company. Society Fair is a food market and restaurant featuring a bakery, butchery and wine bar with a fabulous demo kitchen. They focus on artisanal products from local and global purveyors. Sunday brunch is a favorite. What's not to love about a meal that starts with a basket of steaming, sugar-dusted beignets? When it's snack time, this town has more than its fair share of cupcake shops. Alexandria Cupcake bakes decadent classics like dark chocolate, coconut and red velvet. They regularly sell out, so arrive early. Lavender Moon Cupcakery is the town's first organic cupcake shop. They serve flavor-packed varieties like blood orange and lemon curd in a charming setting just off King Street.
The Drinks
PX is a swanky speakeasy-style lounge. When the blue light above Eamonn's A Dublin Chipper on King Street is on, you'll know it's open for business. Spirits savant Todd Thrasher takes a chef-like approach, making his ambitious cocktails using hand-squeezed juices, house made bitters and home-brewed tonic. If you've got a craving for nicotine, Thrasher steeps a variety of tobacco to add a hefty dose of gumption to his bourbon-based Smoker's Delight.
The Digs
Morrison House is part of the Kimpton chain, but it feels like an elegant bed and breakfast. This 45-room boutique hotel is a reproduction of a Federal-style manor house, so it's full of old-world charm. Rooms have gracious two-or four-poster beds and decorative fireplaces that flawlessly merge with modern bathrooms and flat-panel televisions. The attentive service includes a tempting wine reception each afternoon, morning coffee service and free loaner bikes. Rooms from $179.
Getting to Alexandria, VA from NYC
Amtrak takes four hours from Penn Station direct to Alexandria. Compact Old Town is a pedestrian's oasis, but other modes of transportation are entertaining. King Street Trolley runs up and down the town's main drag and a ride won't cost you a dime. Capital Bikeshare works like a charm, and with a hefty 16 bike kiosks dotting Alexandria, finding wheels is easy. It's only a 30-minute energetic ride to DC. The Metro will get you there in 15 minutes. In season, jump on a water taxi for a refreshing ride to the National Mall. For more information, go to visitalexandriava.com. Photos: Howard Ignatius, Andy Eick, respective properties
Photo credits: Ron Cogswell.
Allison is a native New Yorker, who has lived in Rome, Tuscany, Melbourne, Toronto and Los Angeles. She frequently contributes travel pieces to Family Travel Forum, using her own children as guinea pigs as they travel the globe. She is fluent in Italian and Spanish and laughably adequate in French. Her background as an Early Childhood Educator gives her an added understanding of what it takes to travel with kids in tow. She firmly believes that the most important part of education takes place outside of the classroom, on the road, around the world. She never misses a chance to sample local delicacies, as her love for travel goes hand-in-hand with her love for food and wine. Follow Allison at @gourmetrav.