Washington, D.C. is rich in history, but there's nothing stale about it. This city takes pride in examining the past through a lens that is relevant. A youthful population keeps it all fresh.
During your next visit, take the time to explore both venerable and new attractions that dive into our nation's past and you will be richly rewarded.
Learning about history doesn't have to break the bank. Keep in mind hotel prices are lower on the weekends, when the politicos leave town. Many museums and attractions are free.
Get ready for a history-infused getaway to our nation's capital.
Do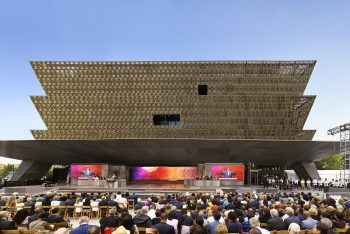 The National Museum of African American History and Culture
The National Museum of African American History and Culture is the newest Smithsonian museum.
The museum examines an array of complicated subjects, from slavery to segregation to Civil Rights to Black Lives Matter, with everything in between.
Explore the story of Ruby Bridges, a brave six year-old girl who was the first African American child to integrate a segregated elementary school in New Orleans in 1960. Amidst angry racist protests, U.S. Marshals were required to safely escort her to class. Once inside the school, only one teacher would teach her.
Exhibits on the impact that the African American community has had on fashion, theater, dance, music and sports are powerful.
The building itself is an architectural wonder designed by Tanzanian-born David Adjaye.
Admission is free but scoring a timed entry pass is no easy matter at this ultra-popular museum. Advanced timed entry passes are released online on the first Wednesday of the month at 9 am ET. A very limited number of same day walk-up tickets are available at the museum on weekdays. Same-day online passes are available at 6:30 am until they run out, which is usually in around two minutes.
For a walk down Presidential Memory Lane, the National Portrait Gallery offers the only complete collection of presidential portraits outside of the White House. Follow the crowd to view Barack Obama's recently unveiled portrait by artist Kehinde Wiley.  The green floral backdrop includes flowers from Kenya, Hawaii and Chicago, representing President Obama's heritage and homes. Former First lady Michelle Obama's oil-on-linen portrait by Amy Sherald is equally stunning.
Open daily from 11:30 am -7 pm. Free admission.
Bibliophiles shouldn't miss a visit to the Library of Congress, the nation's oldest federal cultural institution. They don't have a copy of every book ever published but they do have many millions plus millions of photos, maps and artifacts of historical interest and significance. Take the free one-hour guided tour of the Jefferson Building and get insight into the building's history and artwork. There's a robust calendar of lectures and events open to the public.
Open Monday-Saturday, with free admission.
 Stay
There's no hotel in town that swims in U.S. history quite like the iconic Willard InterContinental. President Franklin Pierce was the hotel's first presidential patron, President-elect Abraham Lincoln took up residence for 10 days prior to his inauguration and Martin Luther King Jr. edited his "I Have a Dream" speech in the hotel's lobby.
Try and time your visit to coincide with The Willard's unique monthly offering, History Happy Hour. It's a two-hour program where bartender Jim Hewes and a panel of experts from the political and/or literary worlds present a lively discussion on a relevant theme with healthy helping of hands-on mixology thrown in. The program runs from 6 p.m. – 8 p.m. and costs $49 per person, including light bites and three cocktails.
If you can't make it to History Happy Hour, sip a potent potable anytime at the hotel's Round Robin Bar, established in 1847. It has been a watering hole for this city's elite since Abe Lincoln's day and continues to attract this city's top-tier.
The Willard is also home to The Red Door, a sublime urban spa. If you're pressed for time, try the mini-facial that cleans, tones and hydrates your skin in a jiffy.
Rooms and suites are decorated in an old-world style blended with modern amenities. It's a top-notch luxury experience in a perfect location, just steps from the White House. First-class service is the cherry on top.
Eat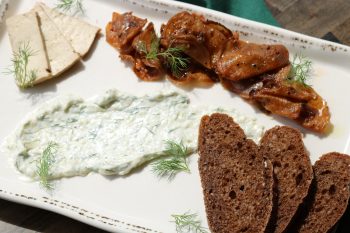 If you prefer to absorb history via your taste buds, head straight to Occidental Grill & Seafood, a D.C. dining institution since 1906. It's a gathering place for political notables and celebrities whose photos line the dining room walls. Look for portraits of Texas Governor Ann Richards, Winston Churchill and Vice President Joe Biden, just to name a few. The menu offers contemporary takes on yesteryear classics including crab cakes, lobster bisque and Virginia ham.
 The early American's were by no means vegetarians but fruits and veggies, grains such as hominy and cornmeal, and beans were an important source of nutrients. The Fancy Radish is a new restaurant serving plant-based cuisine that should have even confirmed carnivores salivating.
Order the yummy Chioggia Beet Picnic with a bbq vinaigrette, cucumber ranch, a crunchy Brussels slaw and toast.
A glass of natural wine or a locally distilled spirit is the perfect go-with.
Get Around
Capital Bikeshare continues to expand with over 500 stations. For a novel vantage point, consider a Segway tour. Bike and Roll has several options, including the scenery-rich monument tour.
Get Here from NYC
Amtrak from Penn Station takes four hours. For additional options, see our Washington, D.C. Public Transportation Guide. For more information, visit Washington.org
For additional information go to www.washington.org
Featured image: Pete Souza
Additional photo credits: National Museum of African American History and Culture, Alan Karchmer, Fancy Radish, The Willard
Allison is a native New Yorker, who has lived in Rome, Tuscany, Melbourne, Toronto and Los Angeles. She frequently contributes travel pieces to Family Travel Forum, using her own children as guinea pigs as they travel the globe. She is fluent in Italian and Spanish and laughably adequate in French. Her background as an Early Childhood Educator gives her an added understanding of what it takes to travel with kids in tow. She firmly believes that the most important part of education takes place outside of the classroom, on the road, around the world. She never misses a chance to sample local delicacies, as her love for travel goes hand-in-hand with her love for food and wine. Follow Allison at @gourmetrav.