Pack your weekend bag for a spontaneous July 4th getaway to one of these small towns near NYC offering big Independence Day celebrations.
New Paltz, New York
Located at the foot of the Shawangunk Mountains, New Paltz is a small college town that doubles as a mecca for rock climbers and outdoor enthusiasts. The town is also an escape for art enthusiasts, history buffs, or just those simply looking to get away for a quiet weekend. Historic Huguenot Street is lined with 17th-century homes, while Main Street is filled with art galleries, cafes and boutiques.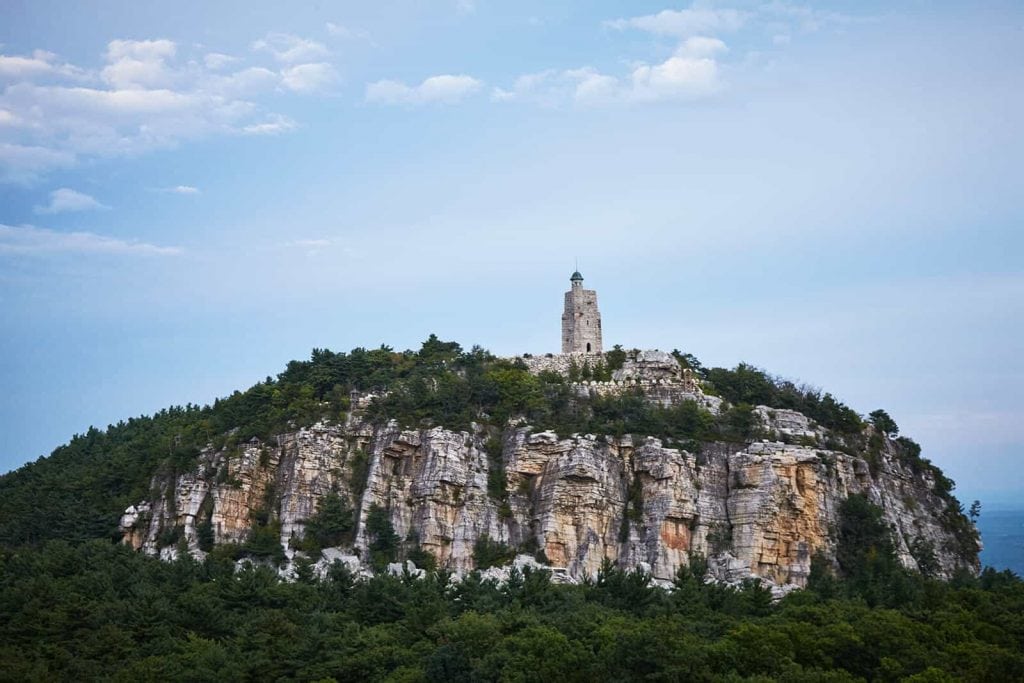 The Party
The nearby Mohonk Mountain House celebrates our country's independence from July 1 through July 5. The week includes a variety of events, from guided hikes and bike rides to meditations. On the fourth of July, the resort hosts a parade, carnival, water show, concert and fireworks. But make sure to reserve a room, because the fourth of July festivities are specifically for guests. Here's oM's guide to New Paltz if you decide to leave the resort.
The Pillow
The Mohonk Mountain House offers a variety of rooms, all inspired with 20th century decór with packages starting at $900 per night. They also have suites, cottages and a nearby lodge.
The Directions
Take Adirondack Trailways bus from Port Authority to New Paltz ($23.00 one way).
Saugerties, New York
The Town
Between the towering Catskill Mountains and flowing Hudson River, this little town in the Northeast corner of Ulster County offers dramatic views and an array of outdoor activities like sailing, kayaking and biking. Saugerties is raising a burgeoning farm-to-table movement, so start your food adventures at the Farmers Market, which runs from late May to October, and bring a picnic along the banks of the Esopus Creek. Here's oM's guide to Saugerties to help you plan your visit.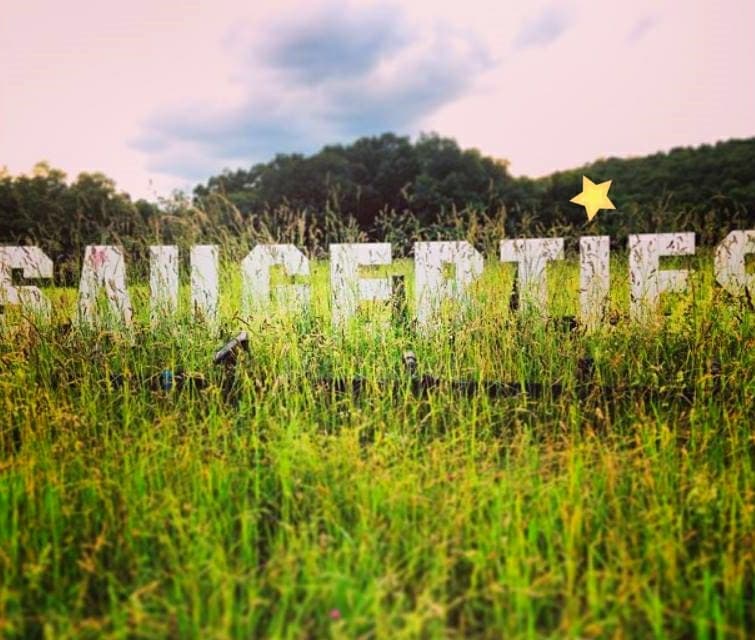 The Party
Well-loved by the Saugerties locals and neighboring communities, this annual Independence Day celebration includes a parade and fireworks show. The parade winds its way through the village and ends in Cantine Memorial Field where parade-goers will be treated to live music and food. Tickets cost $16-$28 for adults, kids under 13 are free. Stay the weekend to enjoy Sunday's Sawyer Motors Car Show, which features over 500 cars and is free to attend.
The Pillow
Built in the late 1800's, the Village Inn provides a homey atmosphere and rates from $170 per night during peak season for a king suite. It's perfectly situated for walking around the town.
The Directions
Adirondack Trailways goes directly from Port Authority to Saugerties.
Ellicottville, New York
The Town
Although it is a popular winter destination due to its close proximity to the Allegheny Mountains, Ellicottville is an overlooked summer hot spot, a place frozen in time, filled with plenty of unique sites to make it worth a visit. Check out nearby Griffis Sculpture Park to see 250 statues along a nature trail, or indulge in a treatment at local favorite Ellicottville Oasis Spa.
The Party
Ellicottville's going all-out this year with an entire weekend of Independence Day festivities. It all begins on Friday with the Summer Music Festival (tickets are $35 and up). Kick-off and continues all weekend with outdoor concerts including live music acts ranging from rock and roll to Americana. On Saturday, head downtown to enjoy a Pet Parade (11:00AM) and check out over 50 artisans at the Arts & Crafts Show (10-5PM). That evening enjoy more live music, including Don Felder who is the former lead guitarist of the Eagles. On Sunday, relax on the slopes of Ellicottville's Holiday Valley while the Buffalo Philharmonic Orchestra provides the soundtrack to the fireworks display.
The Pillow
If staying where all the action's happening at Holiday Valley ($129-$459 per night depending on location) isn't for you, there's the more peaceful option of the Jefferson Inn, a Victorian B&B, located in suburban Ellicottville, with rooms from $99-$269 per night.
The Directions
Consult oM's guide to renting a hybrid in NYC.
Lake George, New York
The Town
Lake George is an escape for travelers seeking beautiful terrain, fresh bass, and the kind of small town hustle-bustle that New Yorkers would find adorable. In between boating and parasailing, refuel in the comfort of a cozy log cabin at the Log Jam Restaurant.
The Party
According to locals, for the best viewing spot during the annual July 4th fireworks taking place on Lake George, make your way down Beach Road, past the steamboats, to the appropriately named Million Dollar Beach. Here you'll find pristine sand and a prime view of the lake—a central component to the spectacular mirrored display of Lake George's annual fireworks show. Or rent a kayak and watch the magic unfold from out on the water. You can also get front-row-seats from aboard one of the Lake George Steamboat Company's boats, which include a cocktail bar (tickets are $27 for adults, $12.50 for children).
The Pillow
Situated across from one of the July 4 fireworks shows in Roger Memorial Park, the Sagamore is a beautiful piece of waterfront property in Lake George's Bolton Landing. The Balsam Motel & Cottages is a family-run operation, nestled in the woods with comfortable, cozy cabins. If rooms are all booked, pitch a tent on one of Lake George's 165 islands.
The Directions
Take Amtrak to Fort Edwards-Glen Falls, NY. For pickup, call the Sagamore's transportation line at 518.743.6018 at least two days prior to arrival. By bus, Adirondack Trailways and Greyhound maintain a regular schedule to the Lake George Area.
Photos: Torrin, Saugerties Tourism Board, Mike Thomas, Sebastien