The outdoors is the perfect canvas for displaying art from sculptures to architecture. Summer is ripe for roaming sculpture-dappled fields, watching the warm sun reflect off a glass house, and picnicking under a massive three-legged Buddha or beside The Thinker.
Here are 10 museums near NYC worth visiting this season.
This is unlike any museum you've ever experienced before. An 80-minute bus ride from Manhattan, the Storm King Art Center's 500 acres of landscaped lawns, trails and woodlands are an idyllic respite from the stifling urban jungle. Rent an on-site bike ($24/two hours) and admire the many postwar sculptures by internationally renowned modern and contemporary artists like Henry Moore, Alexander Calder, and David Smith.
How to get there: Coach USA offers a day tour package leaving from Port Authority with direct drop-off at the park. Open April through November, $18 pp.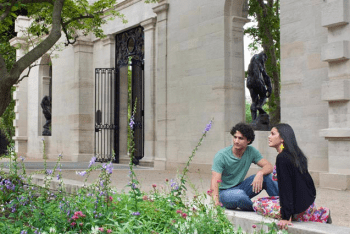 Enjoy a taste of Paris as you stroll the gardens at the Rodin Museum ($10 suggested donation), featuring 140 sculptures, the largest collection of the 19th Century French sculptor's works outside of France. Pick up a pastrami sandwich at Famous 4th Street Deli then walk 15 minutes with your picnic and find your way to the museum's bronze cast of The Thinker.
How to get there: Consult oM's Philadelphia transportation guide.
From the courtyard garden to the surrounding galleries, the Stewart Gardner Museum was designed as one whole work of art. Walk through to the adjacent Evans Way Park, check out the greenhouses where the plants are grown or take lunch at the Café G. Admission is $15 for adults or free if it's your birthday or your name is Isabella (seriously).
How to get there: Consult oM's transit guide to Boston, and visit the directions page for more info.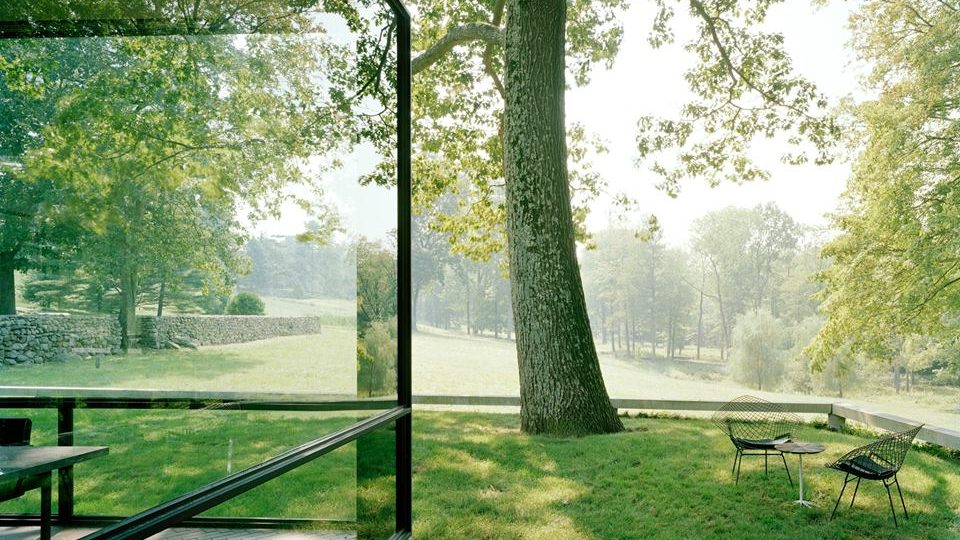 Described by architect Philip Johnson as his "fifty-year diary," the Glass House offers guided or self-guided tours ($25-$75) of its incredible green spaces and 14 structures on the 47-acre estate. You'll leave here wondering what other architectural wonders exist in Connecticut's forests.
How to get there: Transportation by train is easily accessible from New York City and the eastern seaboard along the Metro North New Haven line.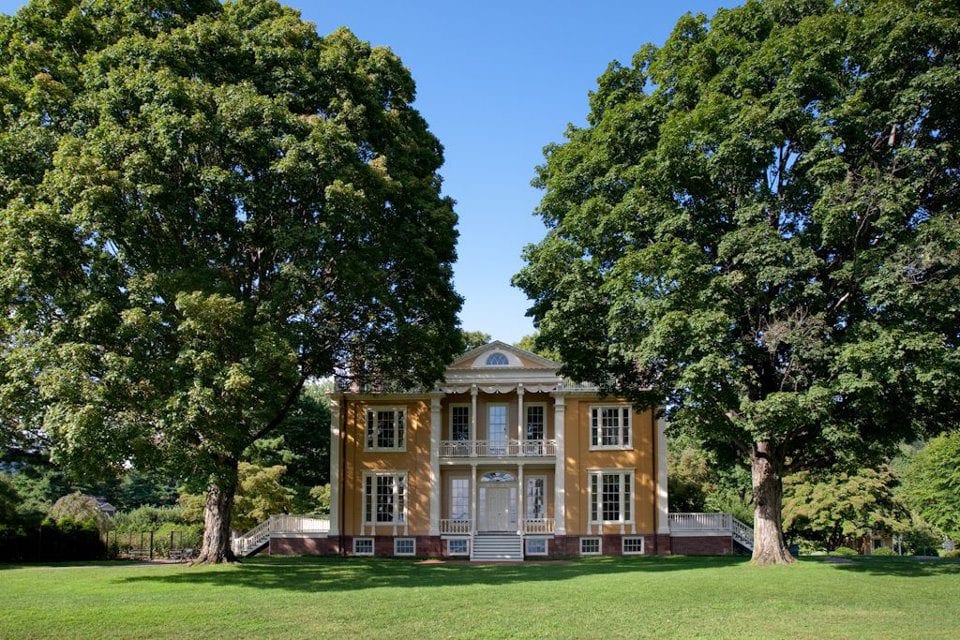 Originally a home built in 1808, Boscobel is perhaps best known for hosting the Hudson Valley Shakespeare Festival every summer. Take a quiet walk around the landscaped gardens ($11), or a guided tour of the mansion ($17) then find a spot to enjoy a peaceful picnic, facing the spectacular views of the Hudson River and mountains beyond.
How to get there: Take Metro-North's Hudson Line from Grand Central Station to Cold Spring. From Cold Spring, take the trolley (when available – see summer schedule here), or you can arrange for a taxi in advance by calling 845-265-TAXI. Boscobel is an approximate 1.5-mile walk (limited sidewalks) from the Cold Spring train station.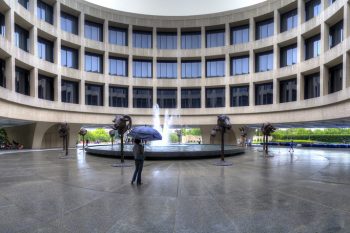 One of DC's hidden gems, the Smithsonian Institute's modern art garden features an array of unusual structures in the museum's backyard. Make sure to check out their new Common Ground garden to explore the role different plants have played in our nation's history.
How to get there: Consult offMetro's Public Transportation Guide to D.C.
Ride the elevator from the European Sculpture and Decorative Arts galleries up to the fifth floor Roof Garden Café and Martini Bar to marvel at the panoramic views of Central Park and uptown Manhattan. Order from the self-service menu, or enjoy a cocktail in this spectacular setting.
How to get there: By subway, take the 4, 5, or 6 train to 86th Street and walk three blocks west to Fifth Ave.
Nassau County Museum of Art | Long Island, NY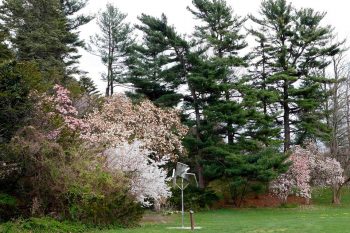 The regal three-story Georgian mansion that forms the Nassau County Museum of Art, just 25 miles east of New York City in Roslyn Harbor, is a spectacular example of the Gold Coast architecture of the late 19th Century. Located on the former grounds of the Frick Estate, pay a visit and admire the formal garden, designed in the 1920s by Marian Cruger Coffin, one of America's leading landscape architects, who considered it to be one of her finest designs.
How to get there: From Penn Station, take the Oyster Bay Line to the Roslyn station. The museum is a short taxi ride from the station. Or take the Port Washington Line to Manhasset; it's a longer taxi ride, but a shorter train trip with more frequent trains.
In 1652, a German immigrant named Pieter Claesen built a house in Nieuw Amersfoort, now known as Brooklyn. That house, a simple one room structure with a packed earth floor, unglazed windows, two doors, and an open hearth, is New York City's oldest house. The Wyckoff House Museum (named after a farm outside Claesen's hometown in Germany) is only open to guided tours. Bring the family to discover the roots of the city and maybe even take an Urban Homesteading Workshop.
How to get there: Wyckoff is easily accessible by a variety of public transit options. Consult the website for specific directions.
Venture north to the castle-like grounds of the Cloisters, a branch of The Metropolitan Museum of Art, devoted to the art and architecture of medieval Europe. Enjoy the peaceful green setting of Fort Tyron Park with views of the Hudson River and George Washington Bridge.
How to get there: By subway, take the A from the 42 St Port Authority to Dyckman St station.
Photos: Steven Severinghaus, courtesy of respective museums, kyletucker95 for SI, Anthony Catalano, paullew