Floyd Bennett Field attracts an eclectic bunch, between the aviation buffs restoring vintage planes, birders hoping for a glimpse of feathers in the grasslands and gardeners toiling in a community garden. But for the most part, you will find yourself alone in the fields, once home to the runways that made up New York City's first municipal airport in the early 20th century. Now, they belong to the Gateway National Recreation Area in southeastern Brooklyn.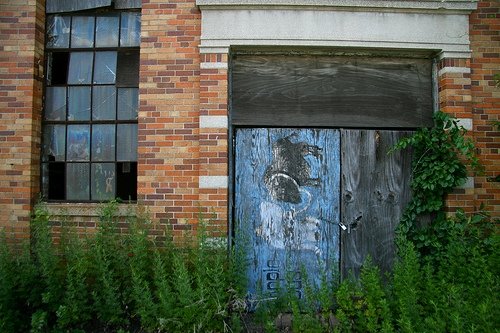 "There's something to the expanses," said supervisory park ranger John Daskalakis. "The wide open spaces are the one most amazing thing about Floyd Bennett Field. People come out here to just stop and take a breath. It's a very settling place."
The hangars along Flatbush Avenue are some of the few structures that seem to-scale in the park. Abandoned since the airport closed in 1971, their doors are padlocked and red spray paint warns, "Danger keep out." Ivy bursts out of the seams between roofs and walls.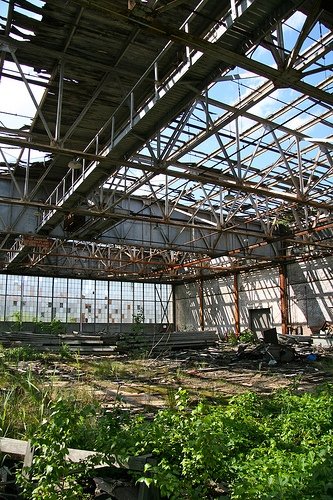 A peek through a gap in a pair of enormous sliding doors reveals grass bursting through concrete, piles of rotting wood and twisted metal. A steel suspension system still hangs overhead, creating a crisscross of shadows in the light that pours in from the missing roof. In the same building, a broken windowpane frames a room filled with old tires.
The hangars were not always this way. When Floyd Bennett field opened in 1931, it was one of the most advanced airports in the nation and later served as the starting point for historic flights by Amelia Earhart, Wiley Post and Howard Hughes. Douglas "Wrong Way" Corrigan also made his famed flight to Ireland from Floyd Bennett, claiming a navigational error led to his arrival in Dublin instead of his authorized California destination.
The airfield's long history is tangible at Hangar B, where volunteers meet three times a week to work on the vintage planes associated with the Historic Aircraft Restoration Project. It is open for free tours on Saturdays. Jamaica Bay sits at its back, making Hangar B a good entry point for canoes and kayaks.
Daskalakis said there is a long list of other things to do in and around Floyd Bennett. Remote control plane enthusiasts often make use of the runways and fields, as does the Amateur Astronomers Association of New York. You can fish, cross-country ski in the winter, make use of the athletic courts at Aviator Sports Complex and, if you have a permit, practice archery.
Floyd Bennett also has fields open for camping and barbecuing. "It's very dark there at night—one of the few places you can see the stars in the city," Daskalakis said. "You get the best sunsets. It's just fantastic."
How to get there: Take the 2 train to Flatbush Avenue. Transfer to the southbound Q35 bus. To visit the abandoned hangars, get off at the Aviator Sports Complex. For Hanger B, walk 1/2 mile east to the boat ramp. It is generally useful to have a bike at Floyd Bennett Field.
Photos: Signe Brewster and Sarah Knapp