Whether you're a history nerd or not, Floyd Bennett Field is an alluring retreat. Situated off southeast Brooklyn in Jamaica Bay, its deserted runways and overgrown Art Deco hangars tell a story of a time before there was a LaGuardia or JFK airport, when this was the portal into America for the jet-set crowd of the 1930s.
Stay the Night:
What remains is a living museum and one of the best opportunities to camp without leaving the five boroughs. Decommissioned since 1971 and administered by the National Park Service, Floyd Bennett Field offers the only year-round campgrounds within city limits; you can book a campsite for just $20 per night.
Get Outdoors:
The Park Service has preserved the historic look and feel of the airfield while creating an area larger than Prospect Park with things to do and see, from community gardens and urban camping to triathlon races, cycling, stand up paddleboarding, kayaking, soccer, and indoor sports. There's even an archery range and a cricket pitch.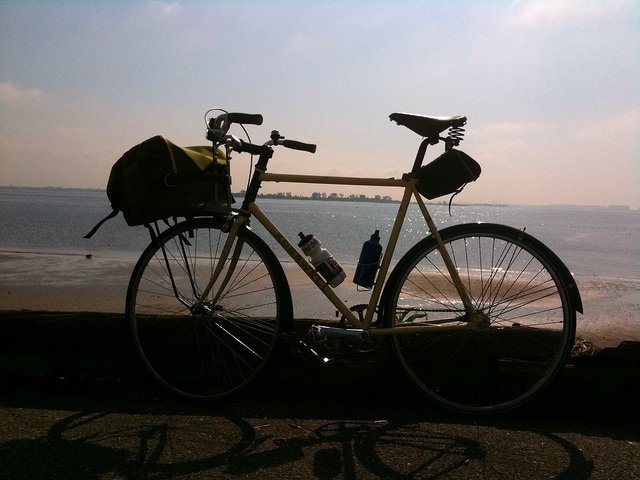 Nowadays, the only air traffic comes from amateur enthusiasts flying radio-controlled model airplanes, and the occasional NYPD helicopter (the Coast Guard and police maintain a hangar at the airfield). On weekends, the runways often draw teenagers learning to drive. It's quiet on weekdays, save a few joggers and cyclists going round and round the runways.
Kayakers and canoers can launch into the waters of Jamaica Bay from the old concrete ramp behind the hangar. During World War II, seaplanes would roll down this ramp and take off from the channel to protect convoys of ships that were leaving New York Harbor.
Standing at the water's edge near the end of one mile-long runway, flanked by wistful fishermen, the spire of the Empire State Building is visible in the distance, though it couldn't feel farther away.
How to get here: Take the 2 train to Brooklyn College, hop on the Q35 bus and get off at the Ryan Visitors Center stop. Floyd Bennett Field is just before Marine Parkway Bridge takes you over to Jacob Riis.
Photo credits: Signe Brewster, ChristopherTitzer, Will Pollard, Wayne and Salim Virji
Gordon Macrae is a travel writer based in Brooklyn. He is currently writing a travel guide to the beaches of New York City and around. He is less Scottish than you think.