Nestled in the rolling hills of Western Massachusetts, the Pioneer Valley offers a mix of unspoiled agricultural landscapes, artsy villages and culturally charged small cities. In the center of the valley sits Hampshire County's compact Northampton, just the right size to explore without a car, with an in-town Amtrak Station to boot. Civic-minded residents and Smith College students give this town a progressive lean and laid-back vibe. Photogenic scenery is the backdrop for an art museum, a farm-to-fork dining scene and independently owned main street shops, with hardly a chain store in sight.
Get Outdoors:
The car-free Norwottuck Rail Trail is an 11-mile path linking Northampton, Hadley, and Amherst along the former Boston & Maine Railroad. Paved and pristinely maintained, there's a balance of hikers, roller bladders and bikers harmoniously sharing the flat, shady trail. Rent your wheels at Northampton Bicycle and away you'll go. You'll pedal past fertile farmland, quaint towns and the occasional light dusting of suburban sprawl in the distance. It's an easy ride to charming Amherst and there's yummy sustenance along the way at Maple Valley Milk Company and Farm Store. This creamery is just off the trail and features dairy products made with fresh milk from their herd of Brown Swiss cows. They adhere to time-honored farming traditions and sell a range of fortifying products including rich ice cream and organically grown fruits and vegetables.
Eats+ Drinks:


You'll find plenty of eateries, but ConVino is Northampton's only wine bar. The inviting atmosphere presents a non-pressurized environment to delve into the world of wine. With some 50 wines available by the glass and over 100 bottles, there's something for every palate. The list includes reds, whites, rosés and sparkling wines from around the globe, including vintages from up-and-coming regions such as Croatia and Sicily. A vast selection of cheeses from nearby farmhouses, creative flatbreads and heartier fare such as poutine and pulled pork assures that no one leaves hungry.
For the best baked goods and breakfast in town, Sylvester's earns a gold star. Located in the former home of Sylvester Graham, the inventor of the Graham cracker, everything here is made from scratch including healthy oatmeal sunflower seed bread, warm muffins and decadently rich pastries.
Stay Here: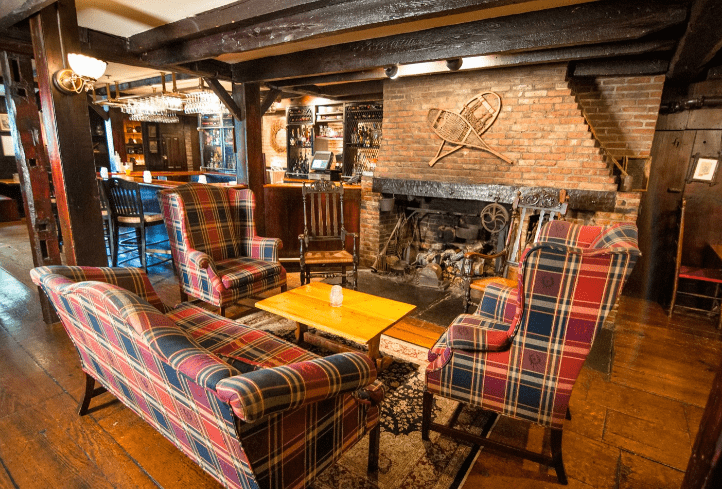 The historic Hotel Northampton offers 106 guestrooms, inviting public spaces and gracious hospitality in the heart of downtown. Bob Dylan, Stephen King, Leonard Nimoy, and former presidents John F. Kennedy and Franklin Roosevelt have all rested their heads on the hotel's fluffy pillows.
Insider Tips:
Stroll over to the Smith College campus, which is a designated arboretum. Soak in the gardens and catch the sunset over Paradise Pond. The Smith College Museum of Art's collection will surely impress, but even more distinct are the museum's public bathrooms. They blur the boundaries between form and function in a highly original way. Even if nature doesn't call, don't miss these decorative restrooms.
How to get to Northampton from NYC
Amtrak's Vermonter will get you from New York's Penn Station to the heart of Northampton in 4 hours.
For additional information, go to www.visithampshirecounty.com
Photo credits: Ogden Gigli, Lynne Graves, torbakhopper and Ellen Driscoll.
Allison is a native New Yorker, who has lived in Rome, Tuscany, Melbourne, Toronto and Los Angeles. She frequently contributes travel pieces to Family Travel Forum, using her own children as guinea pigs as they travel the globe. She is fluent in Italian and Spanish and laughably adequate in French. Her background as an Early Childhood Educator gives her an added understanding of what it takes to travel with kids in tow. She firmly believes that the most important part of education takes place outside of the classroom, on the road, around the world. She never misses a chance to sample local delicacies, as her love for travel goes hand-in-hand with her love for food and wine. Follow Allison at @gourmetrav.