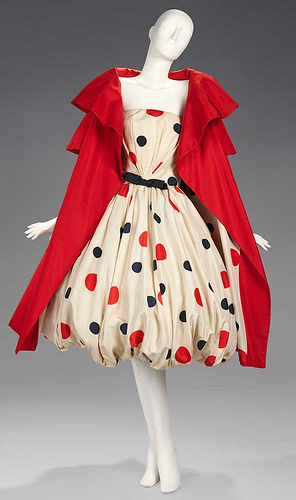 It's likely there will always be women who worry about the cost of their human labor, while others, the comfort of their evening gowns. This dichotomy can be explored in Jean Kwok's new "Girl in Translation" novel and in the "American in High Style" exhibit on display at the Brooklyn Museum until August 1. For those with any interest in fashion, literature, or history, this is a doubly enjoyable summer experience not to be missed. 
GIRL IN TRANSLATION, By Jean Kwok, 292 pages. Riverhead Books. $25.95.
Kimberly Chang finds an envelope covered in dust. She breaks open the seal and touches the torn bits of a photograph inside. She finds the tip of an ear, part of the jaw, and fits all the pieces back together like in a puzzle to reveal a portrait of herself as an eleven-year-old student. Young Kimberly had her hair cut short and unevenly by her mother, parted far to the right, and combed over her forehead like a boy's hairstyle. The word PROOF covers much of her face and the top of her blue polyester shirt. Kimberly's mother couldn't pay for the school portrait, so they just kept the sample that was mailed home. During this moment of self-reflection, the photo helps adult Kimberly recognize the look of hope and ambition that pulled her forward through most of her life.
Kimberly is the main character of Jean Kwok's first novel, "Girl in Translation," which tells the coming-of-age story of a girl who emigrates with her mother from Hong Kong to New York during the early 1980s. Although they dream of a better life, Kimberly and her mother soon find themselves living in an unheated ramshackle apartment in Brooklyn, doing piecework in a Chinatown factory to repay family debts and living expenses. Ms. Kwok provides an insightful look of the city, based on her own immigrant experiences, which will inspire you to recall a time when New York was the manufacturing center of the American textile industry.
Brooklyn Museum's "American High Style" Exhibit
While "Girl in Translation" is an earnest account of the hardships that many textile workers have endured to move clothes from the designer's studio to the store, the Brooklyn Museum's "American High Style" exhibit focuses on the unattainable fashion trends of high society, which have transformed opulent evening gowns with cascading skirts into artistic masterpieces. The exhibit is an overview of the museum's vast costume collection, which was transferred to the Metropolitan Museum of Art in 2009, and includes 25,000 clothing items spanning the 18th to the 20th centuries. This exquisite exhibit of dresses, jackets, hats, shoes and jewelry includes the masterworks of Charles James, Norman Norell, and Elsa Schiaparelli, among other genius designers who have influenced and defined American fashion.
Real women often lack the budgets and the bodies for the lavish garments that you will find on display, but "American High Style" reflects larger historical trends in taste and wealth, as well as the technological innovations and imaginative designs that have trickled down to less expensive utilitarian outfits. From Charles Fredrick Worth, who established the blueprint for French couture houses in the 20th century, to Carolyn Schurer's purple plain weave cotton bathing suit, the exhibit is a chronicle of shifting lifestyles and feminine ideals.
If the silvery satin curves of Charles James' "Butterfly" dress inspire you to re-imagine the female figure as a work of art, then Jean Kwok's novel will compel you to calculate the cost of human labor that is required to mass produce such dresses. Kimberly explains in the novel how she calculated whether or not something was expensive by the number of skirts that she had assisted in making at the factory. At a rate of 1.5 cents per skirt, the subway fare to the factory and back cost her 100 skirts, a hot dog equaled the price of 50 skirts, and a new toy could range from 300 to 2,000 skirts.
How to get there: The American High Style exhibit will run through August 1st at the Brooklyn Museum, 200 Eastern Parkway, at Prospect Park, 718.638.5000, brooklynmuseum.org.