Searching for the best Hikes in Israel? You've reached the right place. I love hiking in Israel. People have been walking on the Holy Land's trails since the dawn of time.
Hikers love exploring unique places with ancient history, so many of them love Israel. From ancient ruins to beaches and everything in between, Israel has just about every terrain you would want for a hike.
Deserts with dunes, rocky cliff tops filled with archeological sites, and lush forests with rivers running through them – Israel has it all.
Once there, you can explore options for protective hiking gear from trusted sources like the Israel defense store. Such establishments will help you with the right tools and gear to make your hike enjoyable and safe.
Without further ado, let's check out the best hiking trails in Israel.
The 10 Best Hikes in Israel You Should Try
1. The Jordan River Trail
The Jordan River Trail is a spectacular experience that you should not miss. At 250km long, you can hike the entire trail or cover parts of it, depending on your level of fitness and time constraints.
This trail passes through some of the most scenic locations, including the Golan Heights, the Kinneret Lake, and the Jordan Valley. You will see breathtaking views and ancient historical sites along this trail.
Not sure if to hike the Jordan River trail? Check out this video:
2. The Northern Negev Hiking Trail
The Northern Negev is between Beersheva and the Southern Negev. It's a large desert with difficult climbs, arid riverbeds, and three magnificent craters. Pools of water emerge during flash floods in winter, becoming popular bathing spots for desert trekkers.
The Israel National Trail will take at least two months to complete if you walk 12 miles (20 km) every day. Allow at least another month if you want to trek at a slower pace, stopping at the various sights and natural reserves along the route.
3. Descent from the Well of Miriam to the Dead Sea
The descent from the Well of Miriam to the Dead Sea is a challenging hike. It involves climbing down through a desert canyon, walking for more than three hours, and then, when you finally reach the end, bathing in one of the most unique water bodies in the world.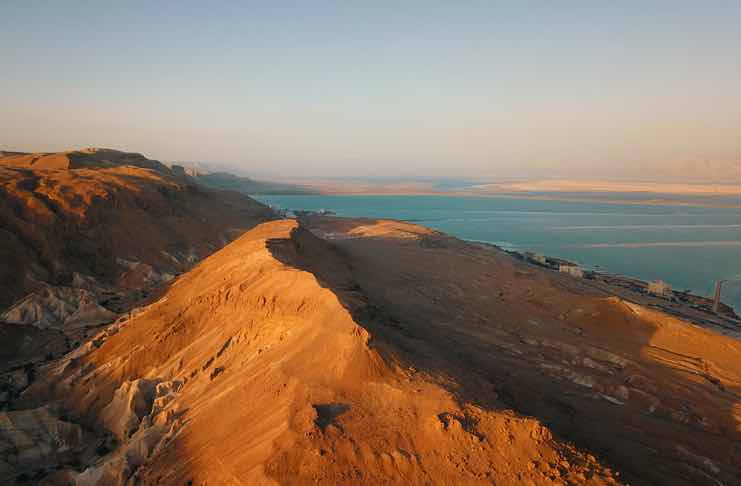 The hike starts at a well that is believed to have been used by Moses' mother Miriam and ends at sea with no outlet, causing its water to be incredibly dense with salt (swimming here feels like floating on air). If you are looking for an adventure that combines history and natural beauty, this hike offers both.
4. Jezreel Valley
Hikers will love Israel's Jezreel Valley. It's a long, narrow valley that stretches from Mount Carmel in the south to the Galilee in the north, and much of it falls within Israel.
For most visitors, the main attraction is hiking on the slopes of Mount Tabor (at 588 meters or 1,293 feet above sea level). There are plenty of trails for beginners and experienced hikers alike.
If you're looking for a challenging hike, try tackling Tel Esur (part of Mount Gilboa), which rewards its conquerors with an impressive vista at its summit. If you are looking for something easier, try the paths surrounding Kfar Tavor and Kibbutz Degania Alef.
5. Shekhinah Trail in Eilat Mountains National Park
Turning left at the fork, you'll pass through a natural gate made of two large rocks and enter an area with more plants, including prickly pear cacti. You might spot hyraxes, pikas, and foxes here.
The trail continues to follow the riverbed until you reach an area where some small caves lead to cliffs on your right. See the Eilat Mountains in the featured picture above.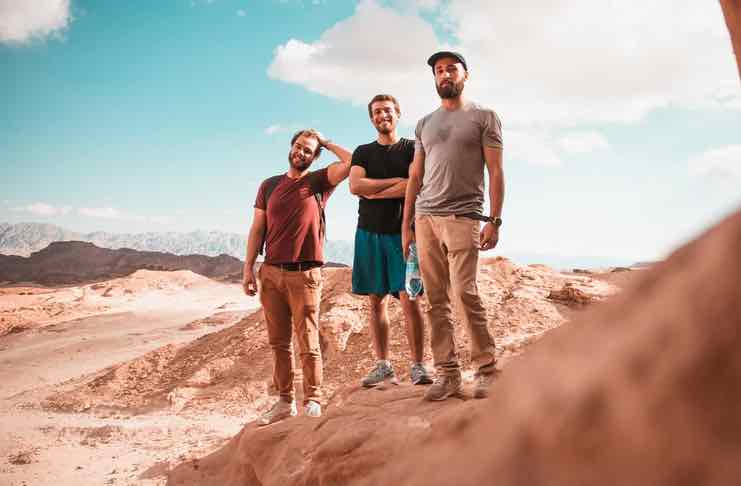 6. Mount Tabor Trail
Mount Tabor remains significant as a village and battleground during the Second Temple era. Mount Tabor is a biblical peak, a pilgrimage destination, and a popular tourist destination in Israel's Jezreel Valley. With a height of 588 meters and an almost perfect spherical form that commands the landscape of Lower Galilee, this location is difficult to overlook.
It's also widely recognized as a must-see attraction while visiting the Galilee region, so we didn't hesitate to add it to our Israel travel itinerary.
The trail on Mount Tabor is one of Israel's most famous hiking trails. The mountain is in Lower Galilee, near the city of Nazareth. The distance is around 2.5 miles, and you can consider it to be easy trail than the rest. The time that you will require to complete it is 2 hours.
7. The Banias Nature Reserve
Banias Nature Reserve is in the Golan Heights and boasts plenty of natural attractions, including the majestic Hermon Stream, the gorgeous Banias waterfall, and the impressive cave of Pan. The major attraction of this nature reserve is its cascading waterfall, known as one of Israel's most beautiful waterfalls.
8. The Hermon Stream Nature Reserve
The Hermon Stream Nature Reserve is designated as a conservation area for its 28 species of mammals and 121 species of birds. This area presents a beautiful environment for hiking with numerous trees providing shade from sun rays.
Hiking through this area will reward you with gorgeous views of Mount Hermon and take you right into its slopes, where you will experience incredible scenery.
9. Kikar Dan Park
Kikar Dan Park is the perfect spot for a morning stroll, and it is the perfect place to stop by before or after a meal in one of the restaurants in the nearby Levinsky Market.
The park is an oasis of green planted with trees and sprightly flowers, including seasonal blooms. It is home to sculptures made from recycled materials, water features, and fountains.
These are all lit up at night as well. You can spend a few hours here just walking around and enjoying the sights.
10. Nahal Amud
This hike along the Amud Stream is in the northern part of Israel, in Upper Galilee. It is one of the most picturesque hikes in Israel because of the beautiful natural pools and canyons encountered on the way. The trail is 4.5 miles long and takes about two hours to complete.
Hiking in Israel is a Great Choice
Israel is a small country with diverse natural features and great weather, making it a good hiking destination. There are different hikes to choose from, and many tourists enjoy the trails available here. Hiking can be a way to keep fit, too, so you may want to consider your health when choosing where to take your next trip.
Want to read more of our latest posts? Check out our review of Ichiran – one of the best Ramen Shops in NYC.