This post is for all you travel agents who follow offMetro (you'll be surprised how many there are!). If you're a travel agent, you know that marketing is key to attracting new customers. In this article, we will discuss multiple marketing strategies that are perfect for travel agencies.
Travel agencies seem like a fun business, but you might know how stressful it is if you own a travel agency. You're constantly on the lookout for more clients. Of course, the only way you can get clients is through effective marketing.
The only problem is how to cut through the noise and stand out from the cut-throat competition. There are loads of other agencies out there, all vying for a piece of the pie. How do you make your agency stand out from the rest? That is the question you'll find the answer to in this blog.
Find your target audience among all Travelers
The first step of every marketing campaign is to identify your target audience. You can't just waste resources trying to reach out to everyone – that's a surefire way to fall on deaf ears. Figure out who your ideal customer is and make a list of their characteristics. Are they families? Retirees? Adventure-seekers? Once you know who you're targeting, it'll be much easier to come up with a marketing strategy tailored to them.
Let's say you're a travel agency in Istanbul. Who will your target audience be? If you're targeting families, you'll want to focus on family-friendly attractions in the city.
If you're targeting retirees, you might want to focus on luxury experiences and amenities that appeal to an older demographic. Most likely, you'll be targeting tourists who are visiting Turkey.
Of course, this is just a hypothetical example – in reality, your target audience will be entirely unique to your agency. Once you've identified them, it'll be much easier to plan your marketing strategy.
Develop a unique selling proposition for your Travel attractions
Ask yourself why customers would want to come to you and not any other travel agency? What are you offering that the competition isn't? These are all the hard questions you need to address before you start marketing your travel agency.
For example, let's say you're a luxury travel agency. What makes you different from the rest? Are you offering exclusive access to private beaches? Five-star accommodations? A personal butler for every guest? Whatever it is that sets your agency apart, make sure it's front and center in all of your marketing materials.
Your unique selling proposition is what will make customers want to come to you, so it's important that you spend some time pondering over it. The bottom line is that you need to offer something that the competition doesn't – otherwise, why would customers choose you?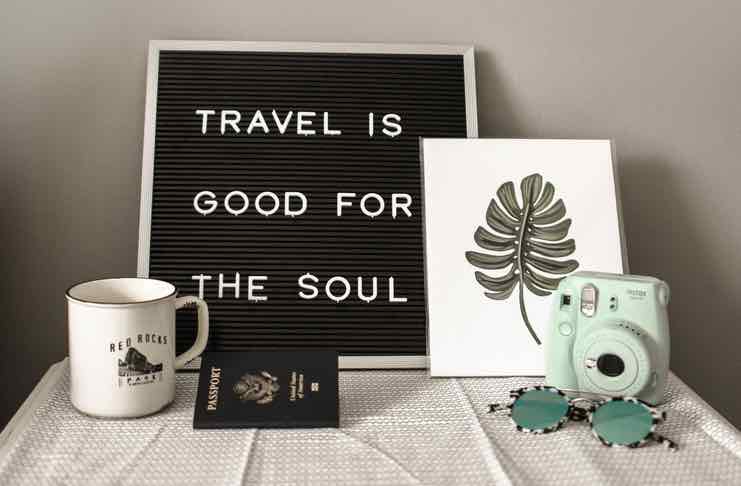 Think outside the traditional Travel advertising channels
There are many creative ways to market your travel agency – you just have to think outside the box. Traditional advertising methods, like print ads and TV commercials, are becoming less and less effective as consumers become more immune to them. That's why it's important to get creative with your marketing.
One way to think outside the box is to develop an experiential marketing campaign. This type of campaign focuses on creating a memorable experience for potential customers rather than just selling them a product.
For example, you could host a pop-up event in a busy area of town. You could have people walk in and wear a VR (virtual reality) headset to see glimpses of what they'll get if they sign up with you. The sky's the limit when it comes to experiential marketing – just make sure that whatever you do, it's creative and memorable.
Content marketing is not optional
A travel agency is bankrupt if it doesn't have a content marketing plan. This involves creating informative blog posts, helpful videos, or even podcasts that potential customers will find useful. The goal here is to position yourself as a thought leader in the industry – someone who potential customers can trust.
If you're not sure where to start, consider creating a blog post about popular travel destinations. You could even include a video tour of the destination to really whet people's appetites. Just make sure that your content is high-quality and informative – otherwise, people will tune out.
You could also create a podcast about travel tips or interviews with people who have interesting stories about their travels. The key here is to provide value for your potential customers – if you can do that, they'll be more likely to remember you when they're ready to book a trip.
Create a strong branding strategy for your Travel Agency
Your branding is what will make your agency recognizable and memorable. It's how you communicate who you are and what you do to potential customers.
There are loads of different elements to consider when creating your branding strategy. For starters, you'll need to come up with a name and logo that represents your agency well. You'll also need to consider your brand colors, fonts, and overall aesthetic.
Your branding should be consistent across all of your marketing materials – from your website to your social media accounts to your business cards. This will help potential customers recognize you and remember you when they're ready to book a trip.
For instance, if you're a travel agency focused on luxury and fancy living for tourists, make sure all your marketing material and how your staff presents itself exude that luxury vibe. Lastly, don't forget to be authentic. Your branding should be an accurate representation of who you are as an agency.
Referrals can take you a long way
Referral marketing should be your number one priority when it comes to marketing your travel agency. Why? Because it's the cheapest and most effective form of marketing there is. Referral marketing simply means getting customers to spread the word about your business to their friends and family.
There are a few different ways you can encourage referrals. First, offer a discount or other incentive for customers who refer someone to you. This will give them an incentive to actually do it. Second, make it easy for customers to refer people to you. For instance, you could create a referral program where customers can earn points for every person they refer.
Finally, stay in touch with your customers and keep them updated on what's new with your agency. This will remind them of your business and make it more likely that they'll think of you when someone asks for a travel recommendation.
SEO is the name of the game
If you want people to find your travel agency online, you need to make sure you're doing SEO (search engine optimization). This simply means making sure your website and content are optimized for Google, so you can appear higher up in its search results.
There are a few different ways to do this. First, make sure your website is well-designed and easy to use. Second, fill your website with high-quality, keyword-rich content.
This means writing blog posts and creating other types of content (like videos and podcasts) that potential customers will find useful. To get a hold of keywords, you can use Google's Keyword Planner tool.
Third, make sure your website is mobile-friendly. This is increasingly important as more and more people are using their phones to search for things online.
And lastly, create a website blog where you post content regularly. These could be a customer's personal travel blog and their experience with you or a DIY guide for new travelers. Whatever it is, make sure it adds value to your readers.
Offer Travel discounts and promotions
Discounts and promotions are a great way to attract new customers and get existing ones to come back for more. People love a good deal, so offer discounts on your services from time to time. You could also run promotions where people can win prizes or get special discounts if they book a trip during a certain time period.
Just make sure you don't go overboard with your discounts and promotions. You don't want people to think that's all you're about. A few well-timed discounts and promotions here and there will do the trick.
Also, make sure you're promoting your discounts and promotions on your website and social media accounts. And don't forget to include a call-to-action, so people know what to do next. One of the most engaging ways to advertise discounts is on travel poster templates.
The final piece of the jigsaw puzzle
Social media is a great way to connect with potential and existing customers. And it's a great platform for promoting your travel agency.
There are a few different ways you can use social media for marketing your business. First, create social media accounts for your business on all the major platforms (Facebook, Twitter, Instagram, etc.). Then, start posting regular updates, including photos, videos, and blog posts.
Make sure you're using relevant hashtags so people can find your content. And finally, run social media ads from time to time. These are paid advertisements that appear in people's feeds, and they're a great way to get more eyes on your business and attract new customers.
Want more tips? Check out this useful video about crafting an effective marketing strategy for your Travel Agency: