Whether you're a budget-conscious traveler or an upscale one, Phoenix is full of exciting and fun getaway spots perfect for your travel goals. With its unique attractions, you can always find beautiful places within the region where you can enjoy yourself with your family or friends.
Phoenix is one of the places to be, thanks to its stunning tourist attractions, not to mention the scrumptious food at https://36belowaz.com and other food establishments. To level up your travel experience, make sure to explore the area, and don't hesitate to visit the following unique getaway spots in Phoenix.
8 Getaway Spots in Phoenix You Should Visit:
1. Desert Botanical Garden
If you want nature and want to escape your stressful schedule, one of the unique getaway spots in Phoenix is the Desert Botanical Garden. It's a fantastic complex that combines nature and art.
Home to thousands of plants and displays vegetation from deserts across the globe, it's a perfect place to relax and appreciate nature. It's also a great place to spot butterflies and hummingbirds as various designated gardens are made to attract such creatures.
The best time to visit the Desert Botanical Garden is during the springtime. This is the season when the plants bloom and come to life. However, be sure to spend an enormous amount of time walking.
Watch this video to get a glimpse into this beautiful Botanical Garden:
2. Camelback Mountain
Camelback Mountain (see it in the featured picture at the top) is another widely recognized getaway spot in Phoenix that's located in the northeast part of the city. Its name was derived due to its resemblance to the hump and head of a kneeling camel.
If you want to experience the ultimate hiking trip, this massive mountain is never a bad idea. Camelback Mountain offers countless outdoor activities where you can enjoy panoramic sceneries from both its soaring summit and steep slopes. Even if climbing up Camelback Mountain is hard, it's worth it because you'll enjoy the majestic views of Phoenix from the top.
3. Papago Park
Papago Park is home to many recreational activities and enticing attractions. Aside from the beautiful desert landscapes, it includes golf courses, fishing lakes, picnic areas, picturesque paths, and several playing fields. So, if you're traveling with your friends and family, it's a perfect getaway spot to consider while in Phoenix.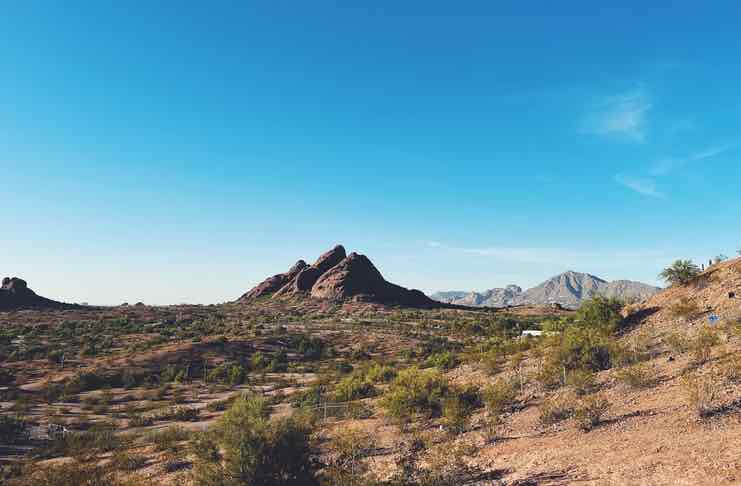 4. Taliesin West
Situated 15 miles to the north of Scottsdale in the middle of the desert, Taliesin West is a residence studio built in the 1930s by Frank Lloyd Wright, a famous architect. This place was also once used as a school of architecture.
One of the best things about Taliesin West is its structural concept, which uses various natural materials, such as concrete, glass, rock, and wood. All of these are combined together to create organic architecture.
Watch this clip to see what it looks like:
5. Heard Museum
There's a reason why Phoenix is one of the best places to travel. If you want to gain knowledge while traveling, you can visit the Heard Museum. It may be a boring destination for many, but for others, it's a place where you can have fun and learn at the same time.
Basically, Heard Museum was founded by Maie Heard and Dwight in 1929. It aims to promote and educate people about the indigenous peoples of the United States, especially American Indian tribes and some cultures of the Southwest. To accomplish this goal, the museum showcases the tribe's way of life, arts, and heritage.
Heard Museum also uses its extensive range of innovative programs, unrivaled collections, vibrant festivals, and world-class exhibitions to portray native cultures and arts accurately and respectfully. It also highlights the historical and ancient culture's personal perspectives.
Once you visit the museum, you'll see a total of 12 exhibition galleries, a shopping store, an outdoor sculpture garden, and a café. There are also free guided tours you may consider so that you can make the most out of your museum experience.
6. Scottsdale Old Town
Scottsdale Old Town is full of many fun things to do and see. Popularly known as The West's Most Western Town, you'll find cowboy-themed restaurants and shops. In addition, you can explore other exquisite museums and art galleries in this place.
If you love historical places, the most beautiful old buildings can be found in Scottsdale Old Town. There are also some expensive nightclubs and chic boutiques you can check out.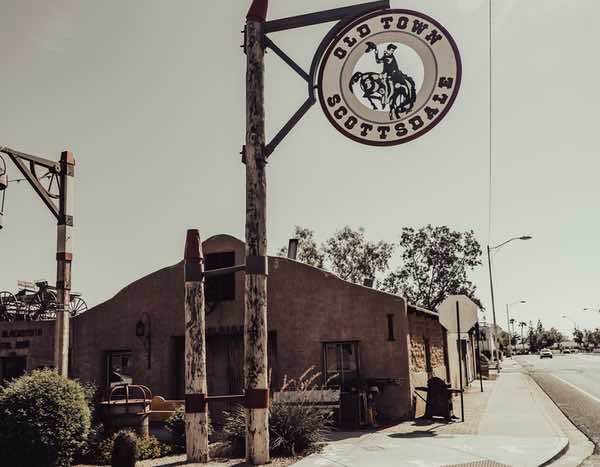 7. Musical Instrument Museum
Home to thousands of musical instruments, the Musical Instrument Museum is the biggest of its kind worldwide. Its collection comes from various territories and countries. Every country's exhibit has a video of native instruments played by the local musicians.
You should never miss this museum if you're traveling with your children. It has a gallery where visitors can test instruments from different cultures, as well as features a gift shop, café, and concert hall.
Check out this clip to see what you'll find in the MIM:
8. Phoenix Art Museum
Another unique getaway spot in Phoenix is the Phoenix Art Museum, which takes pride in having an extensive collection of thousands of works ranging from the Renaissance period to the present day.
The collections include photography, fashion, etc. Various events are held throughout the year, ranging from independent art films and live performances to educational programs and festivals.
Conclusion
Phoenix is rich in arts, historic neighborhoods, cultural attractions, and an exceptional selection of accommodations. So, if you're planning to visit the city, there's so much you can do. If you don't know where to get started, explore the above unique getaway spots and discover why many people love traveling around Phoenix. If you're planning a road trip – here are some great ideas for an Arizona road trip.