Flying on a private jet can certainly be a glamorous experience. And when you're able to book a flight with a trusted private jet charter, your holiday to New York can go off to a very good start.
As compared to flying in a commercial flight, it seems like as soon as you step inside a private jet, you'd already get to enjoy the top-of-the-world experience. Aside from privacy, you'd also get access to ultimate comfort when flying.
And as some seasoned flyers may tell you, there are many ways for you to make flying on a chartered flight even better. This includes making the most of that flight – no matter how short or long the flying time to New York is and whether you're a first-time flyer or not.
And perhaps, after flying chartered, you may realize there's no other better way to travel than through a private jet. And for instance, if budget isn't a problem and it's something you can easily afford to do, then go ahead, book that private jet and enjoy the perks of flying luxuriously.
With that said, here are some ways to make the most out of your charter jet experience so you can have that ultimate perfect flight.
1. Avoid Flying On Peak Days
In aviation, there's such a phenomenon known as peak flying days. Peak days are usually during holidays and days closer to the weekend. And much like flying on a commercial flight, it's also highly recommended to avoid flying on a peak day as much as you can.
Even if you have the budget to spend on a private flight, this doesn't mean that you shouldn't make the most out of any possible cheaper rates. You may significantly maximize your charter jet NYC experience when you're paying even less for it.
More so, you can have extra cash for tips, or you may also use it for sightseeing and exploring NYC.
2. Clarify All Your Personal Preferences In Advance
Private jet companies master the art of first-class services. In that industry, they have to be particular about every single detail, given the top clientele that they have to face.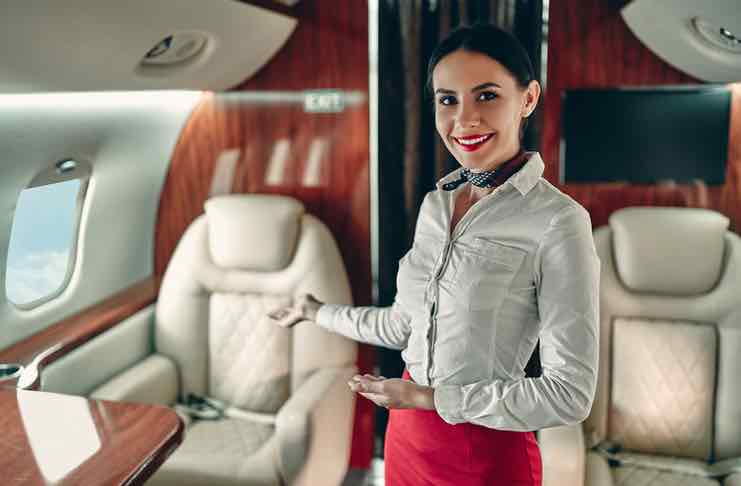 However, to manage any expectations, it would be best not to assume that they'll have everything you need or want, especially if you didn't give any clear instructions or notes as to what your preferences are.
To ensure you'll have everything you need, clarify any of your personal preferences in advance when you book with the charter jet company. White flowers on your tray? That can be done if you ask for it. Or perhaps, do you have a specific type of wine you like to make you more relaxed while flying to New York? You may also inform them about that.
3. Be Accurate About The Luggage And Pets You're Bringing
New York is known to be very pet-friendly. For instance, it's normal to see a lot of New Yorkers walking with their dogs – by the city streets, in the park, by the lakes, or wherever. If you have pets at home and you're keen on bringing pets with you on your flight, be very accurate and transparent about it when you book your charter jet NYC experience.
Even if you're flying private, you may still encounter some trouble or inconvenience on the day you're supposed to fly, especially if you didn't have clear communication or didn't inform the jet provider about your arrangements.
For instance, by its size alone, private jets are smaller than commercial flights, and this fact should be a giveaway that private jets can only carry so much.
So, to avoid any bumps along the way and have your flight stay smooth as it should, inform the company about how much luggage you're bringing and what other items you're taking with you. For instance, pets, surfboards, bikes, or whatever type of unconventional baggage you'll be bringing with you, be transparent about it.
4. Stay Loyal
Those who are regularly flying on a private jet may tell you that there's such a thing as staying loyal. This means patronizing the same private jet companies, especially if they do fly to New York and all other destinations you're going to.
When you stay loyal to a private jet company, you can get the best out of every flight, not just that one to New York. Because of your loyalty, you may also be offered perks like treats, discounts, coupons, and whatnot.
Particularly if you're a frequent flyer who needs to be shuttled back and forth on a charter jet to and from NYC, it pays to have a company you trust as your go-to.
Conclusion
Whether you're a first-time private jet flyer to New York or perhaps you've been flying chartered flights for a while now, you'd certainly want to make the most of it. You don't just spend so much money and not want to have the best out of that flight.
As such, the ways above are only a few of the many things to consider to ensure a smooth and memorable flying experience.