New York City or NYC is the most densely populated city in the United States. It's also one of the most popular travel destinations in the world. Lots of tourists travel to the city with hopes of being granted a full NYC experience. If you're visiting NYC for the first time, you may find everything the city has to offer all the more exciting.

You'll be sightseeing and doing things you've never done before that would draw you closer to falling in love with NYC. No matter how long or short your trip is, it's important that you maximize your time because although there's so much to do in the city, there's usually a lot of walking to be done and other obstacles to prepare for. With that said, here are some tips on how to make the most of your first-time trip to NYC.
Make The Most Of Your First-Time Trip To NYC
1. Wear Comfortable Shoes
When packing for your trip, treat comfortable shoes for walking the same way you treat your toothbrush—don't leave home without it. Nearly every NYC travel guide will tell you that comfortable shoes are essential. Sightseeing and exploration of the city are best experienced on foot because you can stop at interesting spots along the way or watch street performers. Also, with all the beauty and fun associated with NYC, you may not want to be stuck in a car during your first trip there.

Comfortable types of shoes include women's lifestyle sneakers and durable sandals, among others. Sometimes, people get carried away by the charm of NYC and want to keep walking and walking to see more of it. Walking also costs you nothing, unlike the extra costs you'd have to pay for rented cars or taxis.
2. Have A Subway Experience
Most famous movies set in New York City tend to have a subway scene somewhere within their timeline. The subway is a prominent mode of transport in NYC. It's referred to as the 'train' or 'trains' by locals, and it's highly convenient for those working and living in NYC. Taking the subway is a great way for you to get from point A to point B.

To use the subway, you have to purchase a MetroCard and add credits to it at reloading stations. You would swipe this before each ride. There is also a seven-day unlimited MetroCard you can opt for if you plan on taking the subway frequently during your stay. You'll know if you're at a subway station entrance if you see round, green lamps (also called 'globe lamps') located in front of stairs leading underground.
3. Book Well In Advance
Tens of millions of tourists visit NYC every year, so if you want to have a good experience of a particular activity within the city, it's important that you plan ahead and book it in advance.
Bookings a day or a week before are unlikely to be available, especially when it comes to visiting NYC's most popular spots like the Statue of Liberty or various museums. Some places may require reservations for tours, and you don't want to miss out on such things just because you failed to book early. Whether you're looking for a place to drop off your bags or searching for a nice hotel, booking in advance will save you time and effort.

That practice also applies to one of NYC's most popular attractions: theater. Seeing plays in the city is an absolute must given that NYC is where Broadway lies. Make sure to search what shows will be playing and what appeals to you most, and book your tickets as soon as possible so you can get the best seat you can afford.
4. Visit Museums And Central Park
Among the most exciting parts of NYC are the museums. This city has some of the top museums in the country. You can visit the Museum of Modern Art (MOMA), which is located in Manhattan. There, you'll find influential pieces celebrating contemporary art.

You could also head over to the Metropolitan Museum of Art (the Met). This is the largest fine art museum in the United States. It has an extensive collection of ancient European art, modern American art pieces, and many others.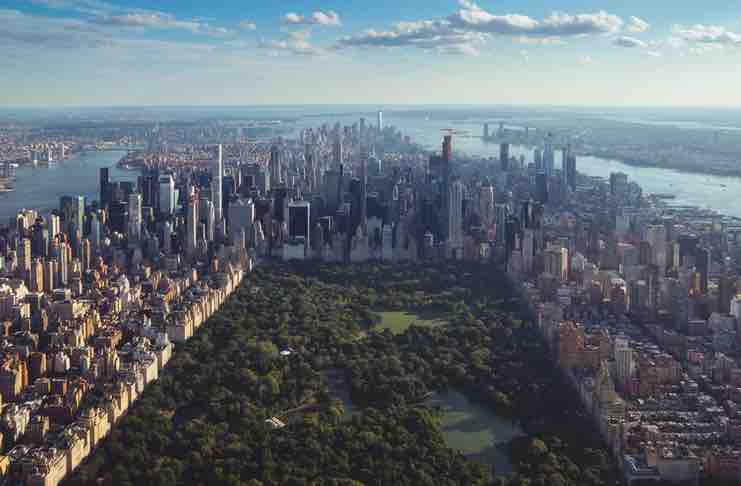 After a morning of exploring museums, you can then spend an afternoon in Central Park. Located in Manhattan, this is one of the most popular urban parks in the world. There are lots of activities you could do there such as renting a boat on the Lake, sunbathing and relaxing at the Great Lawn, birdwatching while taking a stroll, and even playing tennis or beach volleyball.
5. Explore Restaurants And Cafés
Food is such a big part of New York City. There are many different types of restaurants and stalls to explore. If you're a big foodie, NYC might just be your newly discovered haven. You can try everything from food trucks offering a wide variety of delectable choices to classy restaurants for sit-down meals with loved ones.
What's more, you can look for places with NYC specialties like New York-style pizza or cheesecake. There are also wholesome cafés to explore in NYC for all the tea and coffee lovers out there.
Visit NYC
Those are just five of the many things that could make your first trip to NYC more worthwhile and unforgettable. The city is popular for a reason, and if you use your time wisely while you're there, you'll find out for yourself what that is exactly.
Karen works for a big hedge fund, she's awesome with numbers and loves what she does, but above all – she loves traveling. Whenever she's on the road, she tries to get into the gritty tiny details of every location she explores.