Do you wish to explore a place like a local? Well, vacation rentals can be your best bet to make you feel at home and explore the area to the best levels. It is because spaces like Airbnb's have the reputation of being a considerate alternative to the standard hotel stay.
Whether you select a single bedroom in a bigger house or the entire house to yourself, a vacation rental is much different from a hotel. Thereby, you require other tactics for these- depending on the place of your choice.
Some vacation rental hacks that are sure to help you gain unrivalled expertise for your unique travel experiences are.
5 Vacation Rental Hacks You Should Know:
1. Check the Listing
While booking a vacation rental like an Airbnb, make sure that the information you find in the listing is accurate, true to life, and up to date. After all, you don't want the property photos to be deceiving. For instance, the chances are excellent that photos show a dock, but the owners might never allow access to it.
Thereby, to make the best decision, ensure reading reviews from past guests and reach out to the property owner. By doing so, you'll be able to catch inconsistencies, if any!
2. Double-Check Rental Availability
There are possibilities of having properties marked booked and can often present availability. You might not see date-specific property searches- but writing to the owner directly provides easy booking.
What's even better is that some vacation rentals like Airbnb are using intelligent technologies. They're using smart locks, lighting, smart thermostats and rigorous cleaning service to make the most of your stay.
Thereby, pro travellers suggest going with properties with Airbnb Smart Locks to integrate with your booking management platform through software like Operto Guest Technologies. An apt software will ensure that your booking is confirmed so that there's no fuss when you arrive at a location.
Also, you can be sure of reaching the place and entering it, even when the host isn't there. Smart locks enable opening the rentals using a security code and not the standard key. And, using booking software, you get the code on your email address as and when you book your space and access it at your arrival time.
Reaching out to the host before booking lets you answer some questions that hold importance.
3. Review the Property Upon Arrival
This is one of the key vacation rental hacks, which can save you a lot of money. Just like renting a car, ascertain walking through the property upon your arrival. Choose to check for any missing amenities, damages, non-working appliances, or any other issue.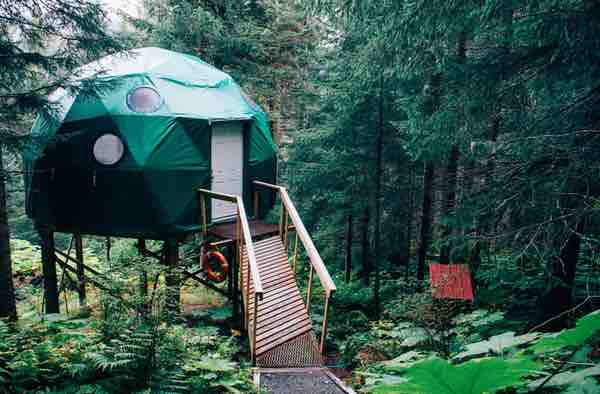 If the host or owner is absent during your arrival, you can register all the concerns by text, phone, or email. By doing so, the owner will be well aware of the circumstances, if any. Thus, the blame for pre-existing problems will not fall upon you during departure.
4. Scrutinize Everything for Fun Stuff
The best thing about a vacation rental is that you can avail numerous benefits, which of course, the hotel doesn't provide. Or, hotels tend to charge different prices for all those additional amenities.
Think of these as dock access, surfboards, private pool, kayaks, strollers, playsets, or even nearby ski passes. All you've to do is reach out to your host to get all those amenities if you see them in the listing.
5. Inquire about Checkout Times
Vacation rental owners usually don't allow renters to arrive immediately after one guest leaves. Also, the hosts don't come directly to an Airbnb or associated property for cleaning as it does in a hotel.
Thus, this means that the checkouts are flexible. Also, if the owner nods with a yes- you can arrive much early and stay up late to make the best enjoyment out of your vacation!
Key Takeaways
Packing smart, getting a cell phone, and using a grocery delivery service can be other hacks. Knowing these are important as they keep you calm and feed your wanderlust while on a vacay. Also, these tips can significantly help you dwell in tranquillity and ease the last moment stress of things going wrong.
Are there some other hacks that you've come across? Well, share those in the comments section and enlighten your fellow travellers!
Want to read more of our latest posts? Check out the best European cities to visit for Americans.