Europe is known for its beautiful countries full of fascinating history, rich culture and vibrant people. That is what drives tourists there from all over the world, and what makes them want to come back and explore some more. For example, if you are an American and wish to experience the lifestyle of Europeans, one visit to one city would not be enough, but what if we helped you choose all the best cities that you should visit? Check out our list and definitely check out Triptile for easier planning.
Paris
Paris, France proudly takes the number one position in our list. This city is extremely rich with history and culture, with many places to experience it. Multiple museums, monuments and churches await visitors all year long. And for Americans, this city is an extremely popular trip destination, as it carries a certain European spirit and many Parisian traditions that are different not only for Americans but for residents of other European cities as well. For many people, Paris is a dream city where you can experience relaxing and luxurious life even if only for a week.
London
Famous for world-class museums, tours, and nightlife, London is another must-see for Americans. Exploring the British Museum, the London Tower, the Buckingham Palace, or any other popular attraction will leave you rich with experiences and knowledge.
With equal parts of the cultural side and entertainment, London is a great city to feed your thirst for history and at the same time, you get to see the way Europeans party up close. Also, with quarantine rules finally weakened, traveling to London is once again comfortable. You can check up on that here.
Rome
The smell of Italian cooking, charismatic and friendly locals, and magnificent scenery. Sounds good? We say, it sounds amazing! Get ready to experience the charm of the Italians and strong European presence while touring this great city.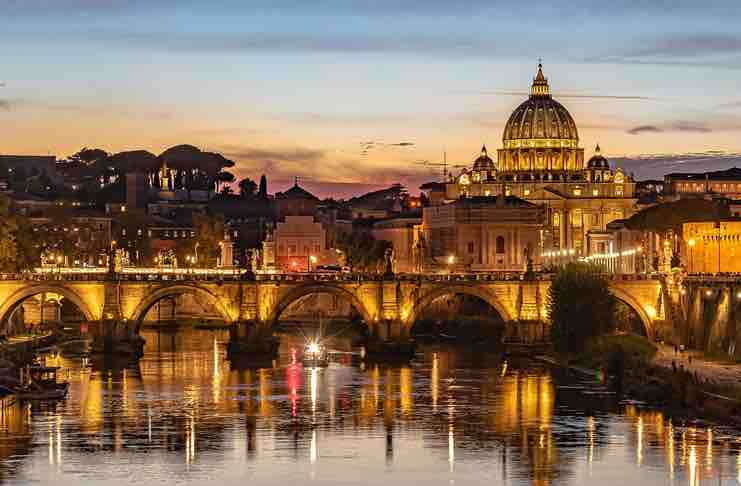 The most popular places to visit are the Colosseum, the Roman Forum, St. Peter's Basilica and the wonderful Trevi Fountain. However, you can simply take a walk through the less-crowded streets and more vacant parts of Rome and will still get a taste of the authentic Italian lifestyle, so, if possible, make time for both.
Barcelona
A true jewel of Spain and the whole of Europe. Barcelona is most famous for its architectural side and vivid landscapes. Antoni Gaudi's Basilica de la Sagrada Familia is a number one attraction for tourists and it is something that you would not see anywhere else in Europe.
Funnily enough, even without being the capital city of Spain, Barcelona is the center of outstanding monuments and buildings, and overall plays a huge part in the country's cultural side. And if you are already planning a trip to Madrid, do not miss out on an opportunity to visit Barcelona as well.
Amsterdam
Forget everything you think you know about Amsterdam. You are definitely in for a surprise! Beneath the talks of endless partying and free-flowing cannabis, lies the true beauty and culture of this city. Here, you can spend an entire day biking through the city and getting to know its people.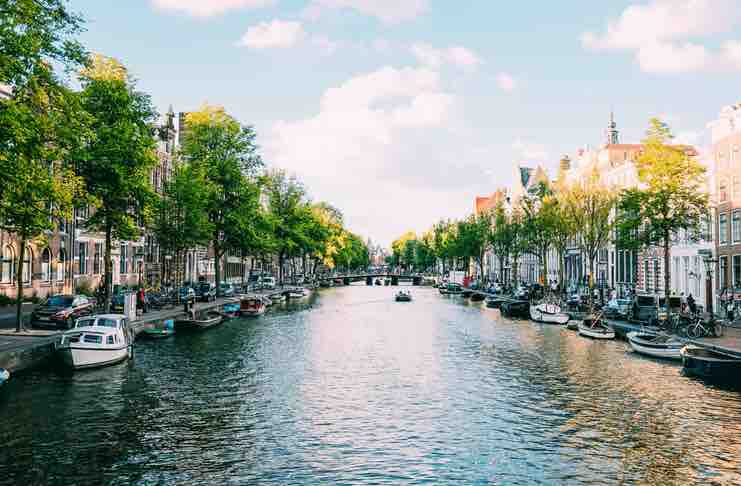 Narrow and colorful streets near the canals are perfect for walking around and simply breathing in the culture of the Netherlands. There are also great places to visit, such as the Van Gogh Museum, the Dutch Resistance Museum and, of course, the Anne Frank House. This city is perfect for Americans who are looking for a calm and educational holiday, and even the locals say that the city could use fewer party-people. Read more on that here.
Venice
Yes, Italy once again! Known as "The Floating City" or "City of Bridges", Venice is a city in northeastern Italy, built on a group of 118 small islands that are separated by canals and linked by over 400 bridges. Marvelous sights and never-changing traditions of carnivals and old-school entertainment will leave you wondering why this is the first time you visit Venice.
Most popular to do are exploring the wondrous St. Mark's Basilica, strolling across the famous Rialto Bridge and taking a ride in one of the gondolas that allow you to travel through the canals and see the beauty of Venice from a different point of view. Keep in mind that this is an extremely popular destination for tourists so the prices are quite steep. It is still extremely worth it!
Reykjavik
Reykjavik, Iceland is one of the most beautiful cities of natural attractions in the world. Exploring this city can lead to a very relaxing holiday and so many beautiful landscapes that it will be hard to say goodbye to it when the time comes. You can get a car and drive along the famed Golden Circle route and make stops at the Thingvellir National Park, the Gullfoss waterfall, and the Strokkur geyser, which is still active.
Another reason why the Americans should consider visiting Reykjavik is, of course, the Northern Lights. Even though it is also visible in some parts of Canada, Iceland wins the competition by being probably the most well-suited place to see this fascinating phenomenon due to its comfortable geographical location and vacant parts of the country for a clearer view. Though, make sure to check the dates for when it is most likely to appear, as this is not a year-round occurrence. Reykjavik is a perfect destination for nature-loving Americans and people trying to escape loud crowds.
There are a huge number of cities in Europe that are worth the attention of every American, but if you start with any of these you are well on your way to experience the ways of true European lifestyle. Take out your suitcase and passports, and start your Eurotrip!
Want to read more of our latest posts? Check out these 8 reasons why travelers should learn the local language before a big trip.