Whether you want to escape into lush green forests or visit beautiful sandy beaches,
Being an avid traveler requires you to stay fit and healthy at all times. When traveling you need to carry all your travel essentials so you are not off guard on your trip.
Traveling is fun, exciting, and refreshing but it can also be hectic and tiring. Along with your traveling essentials, there is one health supplement that you must carry, i.e, CBD.
Cannabidiol or CBD is one of the many compounds found in marijuana that offers a range of health benefits. No matter where you go, a few drops of CBD promotes relaxation and calmness of the mind. If you are new to CBD, these guides on Leaf Nation will help you understand more about this versatile plant.
Here are some very interesting health reasons why you consider adding CBD to your travel essentials:
Reduce Travel Anxiety
Whether traveling alone or with friends, you might be familiar with travel anxiety especially when visiting a new place. Sometimes even your journey to your destination by flight or a scary road trip can prevent you from enjoying your journey. While there are prescribed medications that can help calm your nerves, CBD is an excellent alternative that will boost the happy hormones in your body.
The best part about CBD is that it gives you the benefits of anxiolytic drugs without the side effects and unpleasant feelings. So if you are anxious about your trip? A CBD product will enhance your journey and reduce any stress or anxiety.
Reduce Pain
Pain is never pleasant especially when traveling as it can make you very uncomfortable. Whether you have a chronic condition or muscle soreness due to your journey, having CBD during your journey will give you relief from pain.
The anti-inflammatory and analgesic properties relieve you of pain during travel. If you have gone trekking during your travel, CBD can reduce any muscle soreness or pain which will give you the capacity to travel more.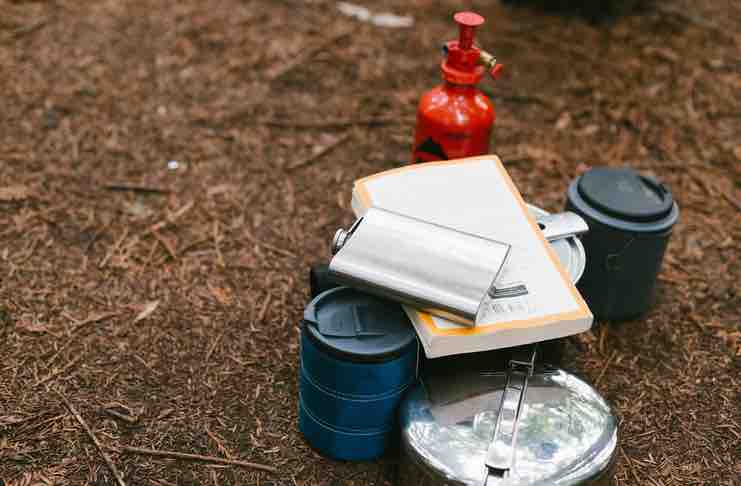 Increased Energy Levels
When you spend several days on the road, maintaining consistent energy levels can be difficult and frustrating. Spending hours visiting places or traveling for long hours in a place of rest can influence your energy levels. In the end, you end up dehydrated or extremely fatigued with all the depleted energy in your body. There is no doubt that you won't be able to do everything on your itinerary.
According to experts at Flawless Vape, when you consume CBD you will be able to do much more as it influences your mood, appetite, and boosts your energy levels. When CBD enters your body, it releases dopamine that ensures your energy levels stay longer and gives you the ability to do everything you want to do.
Great For Your Skin
CBD products come in different shapes and sizes such as CBD oil, creams, capsules, and even edibles like gummies. When traveling you interact with dust, dirt, and even the scorching heat, they all contribute to affecting your skin. Your skin can get irritable and even cause rashes which can be uncomfortable when traveling.
Using CBD will keep your skin healthy and reduce any inflammation caused by any skin problems. Dirt and dust can also result in acne which is bad for your skin. CBD contains vitamin E that helps regulate the production of sebum that causes acne. Vitamin E also helps nourish your skin which keeps it healthy no matter where you go.
Improve Sleep
Another benefit of adding CBD to your diet is that it can help you stay awake and also improve your sleep quality. The fear of missing out on your sleep is very common for travelers as they are away from home. Consuming CBD oil or gummies is a great alternative as it increases relaxation and calmness.
When you are calm and relaxed, you will be able to sleep faster and better whenever needed. Since CBD also influences your body and reduces pain, anxiety, stress and depression, they improve the quality of your sleep. So when you wake up the next day, you are more energized to partake in your desired activities.
Final Thoughts
These are some of the reasons why you must add CBD to your travel essentials kit. Keep in mind that choosing good quality CBD will enhance the benefits without any unpleasant side effects.
CBD gummies are the most fun way to consume this superfood as it is sweet, flavorful and easy to carry. Here are some great additions to CBD gummies that will enhance your health.
It is also important to note that the legality of CBD varies in different states and countries, so ensure that you are abiding by the rules so you do not fall into any trouble.