While the COVID-19 pandemic pushed everyone to stay indoors last year, the new year brings the potential of lockdowns being lifted and popular travel destinations like state parks beginning to open back up. As social distancing remains a crucial protocol during the ongoing pandemic, many are turning to recreational vehicles (RVs) as a safe way to travel and go on a much-needed vacation.
Traveling in RVs doesn't only help you to avoid crowded areas like hotels and airports, but it also provides an opportunity to explore your countryside while maintaining social distancing.
This has led to an increase in RV bookings as many are opting for RV vacations this spring.
If you're thinking of taking an RV vacation, consider these tips to help you prepare for your ideal RV holiday.
5 RV Travel Tips For Your RV Holiday:
1. Plan Your RV Vacation in Advance
Planning your trip from start to finish is the key to getting the most out of your RV rental. While planning, you may consider the type of RV you want to rent, which destinations you'd like to visit, and what you plan to do along the way. Make sure to consider the various activities you intend to do, necessary meal prep, toilet essentials, and cookware while creating your budget for the trip.
Planning ahead of time will give you the advantage of having more control over your expenditures, your travel experiences, and you'll also know what to expect on an RV holiday.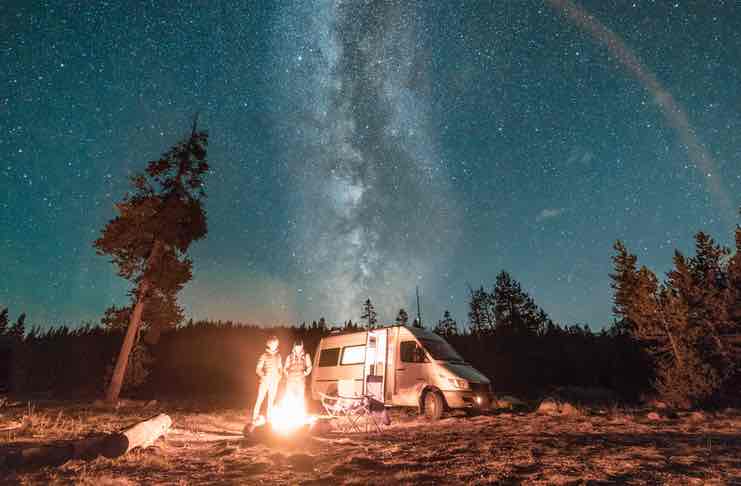 2. Select the Type of RV That Suits Your Needs
Finding the right rental RV can make or break your holiday. Therefore, it's essential to know what types of RVs are available and what will suit your needs. Most RVs fall into two categories—towable RVs and motorized RVs.
Travel trailer towable RVs come with features like kitchenettes and toilets and can accommodate four to six people.
If you're looking for a more luxurious experience and a more spacious RV, consider motorized RVs like class A motor homes—these RVs have plenty of space and often come with amenities like lounges and bedrooms. If you're looking for an affordable option but with most of the amenities offered by class A motor homes, consider class C motor homes.
Before you zero in on an RV, consider visiting a free comparison website like Camper Champ that lets you check prices and availability of RV rentals from several suppliers in the USA, including New York.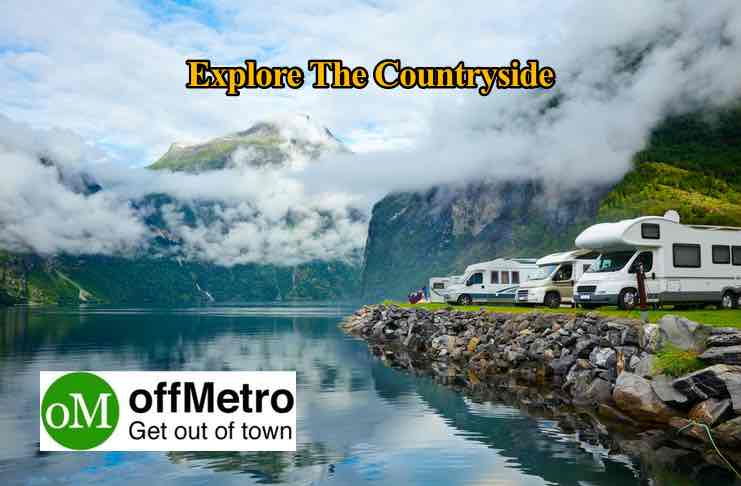 While deciding which RV is best suited for your needs, consider factors like storage space and sleeping arrangements. While many may think that large RVs are always better, it may not be so. Large RVs are not only costlier, but they are more difficult to maneuver. Thus, if this is your first RV holiday, consider renting a small RV.
Select the size of the RV based on how many people are traveling with you. Ensure that there's enough space for everyone to sleep, enough lounge space, storage space, and the kitchen is well equipped so that you can make your meals at campsites without much hassle.
3. Consider the RV Experience
When you're on an RV trip, there are several experiences to choose from. However, if it's the first time you're going on an RV holiday, consider going easy and opting for fully-equipped RV parks or campgrounds that have full hookups, a dump station, and on-site staff. While choosing RV parks or campgrounds, do your research and look for online reviews. Check the experience of other travelers. Ensure that the places you plan to visit have all the essential features you may require during your stay there.
Though most of the fees are paid upfront when you make the booking for your trip, many RV parks and campgrounds may have extra fees that you may have to take into consideration. These additional costs may include additional night stays, firewood, or rentals for a generator.
4. Know What to Expect while Driving an RV
When you rent an RV, expect the gas mileage to be low—there's not much you can do about it. As gas prices skyrocket during the summer, your fuel usage and price may increase considerably, adding to your budget.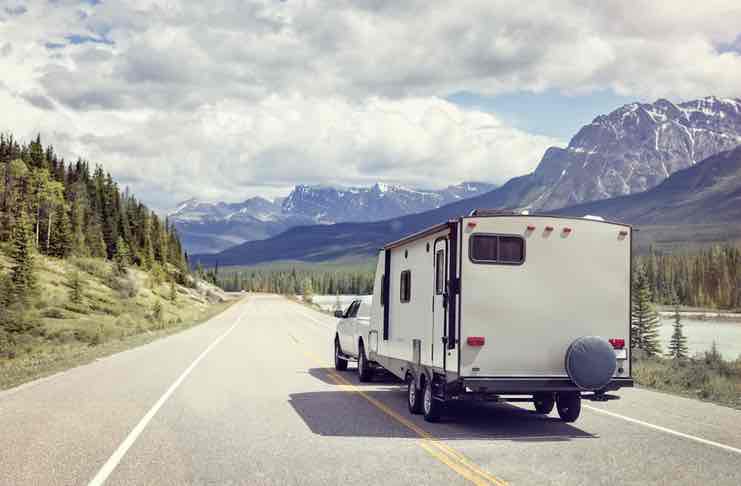 Before you rent an RV, make sure that you're comfortable driving it. Driving an RV can be considerably different from driving a car. Therefore, make sure to test drive the RV before you rent it.
RV hookups can get confusing, especially for those who are on an RV holiday for the first time. Make sure to ask your dealership to explain how to hook up water, electricity, and sewer. If you aren't confident about RV hookups, you may get help from the RV park staff once you arrive there. Don't connect to hookups if you're not sure about what you're doing as that can lead to several issues in the RV, like a blown-up electrical system.
5. Choose Destinations
One of the best parts about being on an RV vacation is that you can go almost anywhere and enjoy the journey as well. From national parks to beaches or luxury RV resorts, there's a lot to explore when it comes to choosing the right RV destinations for your road trip.
While choosing destinations, make sure that there's something for everyone. If you're traveling with children, consider choosing places that offer activities for children to do.
Conclusion
When you plan an RV rental holiday, you may have to consider the right kind of RV, the destinations you want to travel to, and the RV experience you want before starting. Therefore, it's essential to begin by planning and budgeting your trip to get the best out of your RV holiday.
One of the best things about an RV road trip is that you can go almost everywhere without worrying about social distancing protocols as you enjoy your vacation. Therefore, it's the perfect time to rent an RV and head out to explore your beautiful country. Well, I hope you enjoyed our RV travel tips, and if you have any other tips – share with us in the comments below!