A
study released by the American Psychological Association
claimed that 32% of New Yorkers have higher stress levels than they did in 2010. Known as "
The City That Never Sleeps
", New York City is home to people who are working tirelessly to achieve their dreams. However, working non-stop can lead to a spike in a person's stress levels, and if it's not dealt with immediately, a person's health can be affected.
Travelling is among the top activities that you can make to decrease your stress. If you're living in New York and need a quick getaway, there are plenty of routes to take from the city. Check out these three picks we chose for awesome road trip destinations close to NYC.
3 Fascinating Road Trip Destinations Close to NYC :
1. Niagara Falls, New York
Niagara Falls is arguably the best waterfalls anyone can find in the United States, and luckily for you, it's just a few hours away from New York City. Niagara Falls is famous for its sheer power and popularity.
Sightseeing is not the only thing you can do here though. his place offers a plethora of fun activities that you can enjoy, such as getting splashed while riding on the Maid of the Mist, guided wine tours, and many more.
2. Westerly, Rhode Island
There is a quote that says "It's the journey, not the destination." This quote resonates with people that enjoy coastal road trips, and that's exactly what the road trip to Westerly, Rhode Island offers.
Westerly, Rhode Islands is famous to New York City dwellers for its
long and beautiful coastal roads
that can take the stress off of your mind and body. Upon reaching Westerly, Rhode Island after driving approximately 2 and a half hours from New York City, you can drive around and enjoy what the area has to offer.
Some places to visit should include the Watch Hill Lighthouse, the Napatree Point Conservation Area, and the Misquamicut State Beach.
Watch this video about Westerly:
3. Cold Springs, New York
Nature is not the only place where you can find your sweet escape. You can also enjoy road trips that end with picturesque small towns like Cold Springs. This place is located north of New York City, and it is home to endless art galleries, antique shops, and many enjoyable hiking trails.
Also, Cold Springs houses several great restaurants that will spoil your taste buds. Cold Springs is perfect for those who want to experience
the novelty of a quaint village lifestyle
just hours away from the concrete jungle.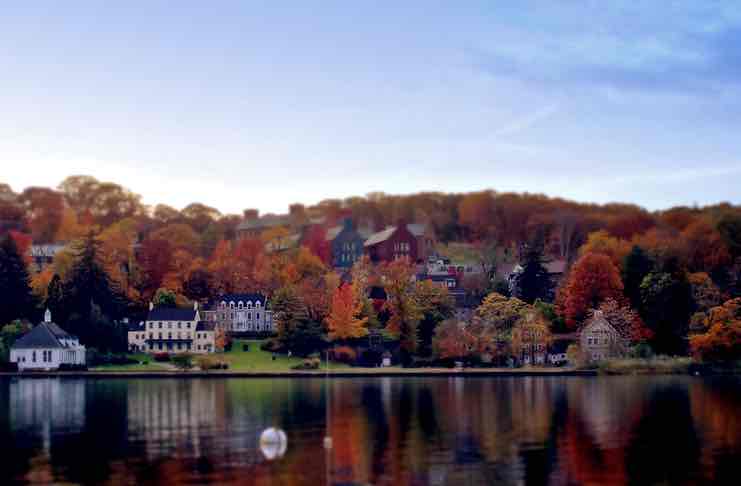 Road trips can be a fun and enjoyable way to break free from all of the stress that you've been dealing with. So if you're planning to get in your car and take a road trip, consider the destinations above. These destinations are just hours away from New York, and they are guaranteed to be a great getaway for you and your loved ones.
Looking for more weekend getaway ideas? Check out
this page
of ours.
Karen works for a big hedge fund, she's awesome with numbers and loves what she does, but above all – she loves traveling. Whenever she's on the road, she tries to get into the gritty tiny details of every location she explores.