The charms of Nova Scotia are endless and hold an understated elegance and simplicity that is the perfect remedy for a New Yorker's urban hangover. With a flight from JFK clocking in just over two hours and the convenience of being only one time zone away to keep your jet lag in check, rest assured Nova Scotia will decompress your city-brewed stress. The true allure of this destination lies in the activities involving Nova Scotia's lush natural landscape. The greenery doesn't end there. Nova Scotia boasts the best recycling system in all of Canada, while government legislation ensures sustainability and green initiatives.
Meandering through the golf courses of Nova Scotia provides endless views of gorgeous grounds nestled amidst vast expanses of nature that truly remind us where the inspiration for going green starts. I went to Atlantic Canada to golf but discovered much more.
I was bowled over by the lush landscapes, excellent local cuisine and what is considered to be rush hour here, a small collection of cars politely commuting at a relaxing pace. The locals won't plow you over, make you feel in the way, or pressure you to do anything faster. They never interact socially without a smile and warming disposition giving the whole country an atmosphere of welcoming hospitality. Nova Scotia is the place to trade in a New York minute.
Cape Breton Island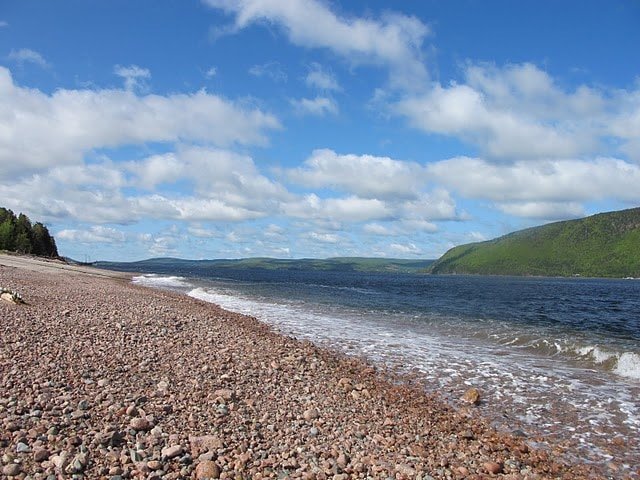 Cape Breton Island makes up almost a third of the province and serves up gorgeous coastline, sublime green spaces, lakeside vistas, and abundant wildlife.
Outdoors Activities
Beware of Moose crossing as you loop around the northern tip of Cape Breton Island. The Cabot Trail scenic roadway allows you to tour gorgeous panoramas that join coast and forest throughout Cape Breton Highlands National Park ($7.80/adult admission). Even non-golfers will want to strap on a bag of clubs to enjoy the views found at Highland Links (from $65.93/green fees). The style of a links course attempts to recreate the original terrain at the birth of the sport in Scotland. Set along the water, these challenging holes provide breathtaking views of a sparkling sea and Bald Eagles. If this style of golf terrain tickles your fancy, Cabot Links ($82/20-hole rate), set to open this summer, has ocean views at every hole that will surely leave you slack-jawed. Or consider Bell Bay (from $65/adult fee), along Cape Breton's inland sea, and has earned top marks across the board for its service and greens.
Food And Spirits
Glenora Inn & Distillery ($5/tour) Releasing their first batch of whiskey as recently as the mid-90's, Glenora garnered much attention as North American's first Single Malt whiskey distillery. The attention was both positive and tumultuous as the Scotch Whiskey Association of Scotland contended that the use of the terms "single malt" and "glen" would be misleading and potentially tarnishing Scotland's world renowned stamp on whiskey. Glenora won the battle and boasts a product that drinks like a true champion. This scandal of the spirits has inspired their truly delectable 15-year single malt whiskey named Battle Of The Glen in honor of their Scotland scandal. Tour their distillery, enjoy the delicious whiskey-infused culinary delights in their dining room or pub, and if you've enjoyed their product a little too much, relax in one of the rooms in their cozy inn.
The Lakeside Restaurant at Inverary Resort (from $189 per person/Golf Packages) plates locally sourced cuisine in a laid-back atmosphere right on the banks of the Bras d'Or Lakes. The serene outlook doubles as a perfect natural digestif.
Local Intel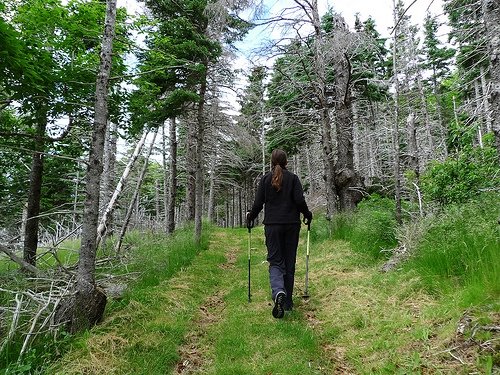 Situated on a 350-acre hilltop property, the Gaelic College overlooks the picturesque St. Ann's Bay. The focus of this summer college is to promote, preserve, and perpetuate the culture of the Scottish highlands through course offerings, museums, and special events. Indulge your Gaelic interests through studies of craftsmanship, music, dance, history, and performance.  Their calendar of events provides a nice window into all they offer whether you are just passing through or planning to study for a longer term.
On the western end of the Cabot Trail, the small fishing community of Cheticamp is home to Les Trois Pignons, which is a museum of Nova Scotian Acadian Culture. The Acadians are the descendants of the 17th-century French colonists who settled primarily in the Canadian Maritime Provinces of Nova Scotia, New Brunswick, and Prince Edward Island. Les Trois Pignons features a collection of artfully crafted rugs, antiquities, and a genealogical resource library. The respect and enthusiasm for heritage throughout the province is strongly woven into the modern culture and is an integral part of the Nova Scotia experience.
Digby
Digby boasts the title, "Scallop Capitol Of The World," so sampling the fresh buttery morsels of seafood takes on global significance. Digby's port offers year round ferry access from New Brunswick. This quaint fishing community offers views of the charming Annapolis Basin and is outdoor oasis of activity.
Outdoor Activities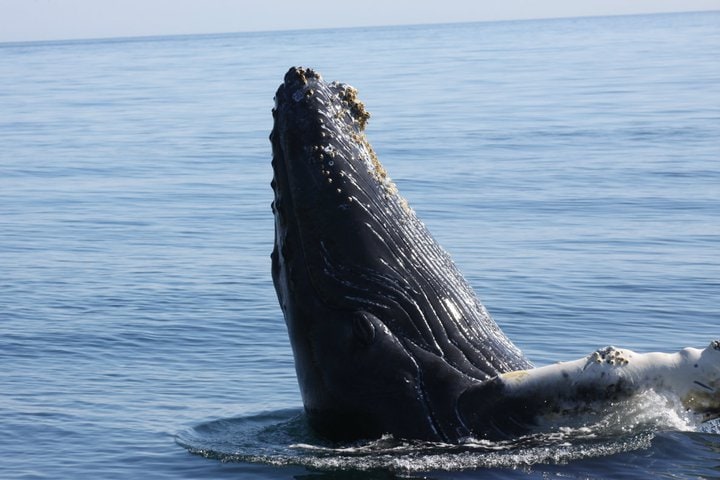 Digby is home to some of the best whale watching in all of North America.  The Dockside Inn, Petit Passage ($55/adult) and Brier Island ($219/Stay & See package) offer a variety of whale excursions from Digby Neck, which is the thin peninsula of land that juts out along the Bay Of Fundy from the small downtown.
Digby is proud of its Stanley Thompson-designed Digby Pines Golf Course ($67/18 holes), and in nearby Weymouth right along St. Mary's Bay, you can embark on all types of kayaking and canoeing to take in the magnificent waterways.
Food And Spirits
En route to Digby on the winding Clementsvale Road, a pleasant stop off with a free tasting bar is the Annapolis Highland Vineyards. This newcomer to the Nova Scotia wine scene has already garnered many awards at worldwide competitions throughout North America. Stop off and sample their delicious wines to take the travel edge off, tour their grounds, and learn about the romantic process from vine to wine.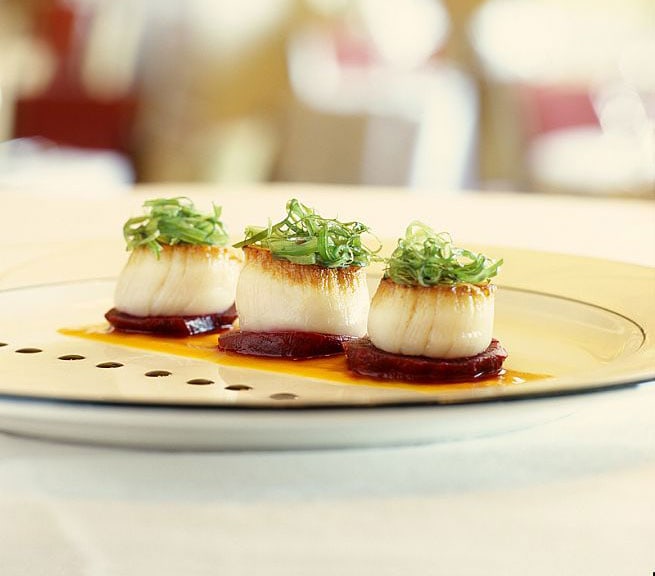 For a true culinary delight, Churchill's Restaurant at the Digby Pines Golf Resort and Spa offers a tantalizing menu including those world famous local scallops. Award-winning Chef Dale Nichols serves up an eclectic menu that is sure to delight a wide range of palates.
Local Intel
The Digby Admiral Museum offers a window into the past and heritage of this maritime area.
Halifax
If you're already traveling around Canada, you can access Nova Scotia via ferries from New Brunswick and Prince Edward Island. The direct flight from New York lands at the Halifax Stanfield International Airport. Just outside of the city, you can then venture downtown, brimming with culture, heritage, and shops.
Outdoor Activities
I set my sights on the gorgeous greens of Glen Arbour ($105/day rate). This stunning course takes its name from the Scottish translation for "a valley of trees." Sculpted by famed Canadian architect, Graham Cooke, Glen Arbour's greens are designed with much reverence to the natural landscape of the area. Natural lakes and streams scatter throughout the grounds within the mature forests surrounding. The exquisite variety of terrains, obstacles, and scenery are myriad.
Food And Spirits
MacAskill's Restaurant sits across the water from Halifax in Dartmouth and overlooks spectacular views of Halifax Harbor. It is accessible from Halifax by ferry.
Open everyday of the week, The Halifax Farmers Market, sits on the Halifax side of the harbor. There you can feast on a wide array of food, spirits, arts, crafts, and a whole host of other goods from local vendors.
Local Intel

You could spend the better part of a day scanning the bins at Taz Records Inc, which offers up 50,000+ titles of new and used records in all formats. Many annual events color the Halifax calendar including the TD Halifax Jazz Festival, Shakespeare by the Sea, Halifax Pride Week, Halifax Seaport BeerFest, Atlantic Fringe Festival, Halifax Pop Explosion Music Festival, and many more.
This author is already crafting a return trip to Nova Scotia, and its coves along the coast of Chester and the 365 small islands scattered throughout Chester Bay. The Highland Games in Antigonish offer another festive Scottish heritage experience from pipers to pork pies. I've got my sights on world class Fox Harbor Golf Resort And Spa ($389 per person/Stay and Play Package), which attracts annual visits from the green-minded golfer Al Gore and his buddy Clinton. The list goes on and on just like the rolling green fields and endless serene coastline.
How to get there: Fly into Halifax International Airport. There are shuttles from the airport to many hotels. Since the province is so large and taxis can be a bit pricey ($50 from the airport into Halifax, this is one place where it might make sense to rent a "green" car for navigating between the regions. The bright side is that once you reach whatever destination you have in mind, you won't be needing much of the car, since there are so many places to walk and bike and hike.
Photos: All courtesy of the author and respective destinations, except for Cheticamp by pixonomy
KPICASA_GALLERY(NovaScotiaGetaway)