Mention Quebec and most people will only think of one of two places; Montreal or Quebec City. Quebec City, the world renowned UNESCO site, mostly shows the historic side while Montreal leans more towards the cosmopolitan aspect. These are special places in their own right but Quebec offers more than meets the eye.
You would expect no less of a province with 47 national parks all with different natural attractions. Quebec has some of the prettiest fjords you will ever see (the Saguenay Fjord) and a scenic coastline featuring lighthouses and rocky coves at the Gaspe Peninsula. We even almost forgot about one of the world's first whale-watching spots located in Tadoussac.
Watch this video to get a glimpse of some of the beautiful national parks in Quebec:
There are lots of places to see in Quebec and this guide will show you just what you are missing out on if you are yet to visit this beautiful province.
4 Must See Locations
1. Montreal
Any visit to Quebec will most likely start with the largest city in the province; Montreal. It is a beautiful global city with great food, exciting history, cultural and geographical highlights, and captivating nightlife. Once you get enough rest after your flight, it is time to travel an hour north to the Laurentian Mountains.
Mont-Tremblant village is the most popular town. Only ninety minutes from Montreal, this destination offers a skiing experience you will get nowhere else. It also has the best golf courses you could find in the whole of Quebec. You can also go to the Mont-Tremblant National Park for hiking and a view of the scenic "La Roche" during autumn.
Watch this video to learn more about Mont-Tremblant:
To the south of Montreal, you will find the Eastern Townships which are just a few kilometers away from the US border. It is an area filled with lakes and mountains with some beautiful towns like Sutton, North Hatley, and Mahog.
2. Quebec City
A three hour drive to the east of Montreal will lead you to Quebec City, the capital of Quebec province and a UNESCO World Heritage Site.
While in the city, make sure you visit Chateau Frontenac which faces the St. Lawrence river. The city has a charming European feel which endears it to new visitors with many enjoying wandering along the streets of Old Town.
On the outskirts of Quebec City, you will find the scenic Montmorency Falls, the highest waterfall in the province.
Driving east of the city will lead you to Charlevoix region to find the first rural settlements in the province. You must check out Baie St. Paul to see the beautiful galleries.
Watch this to get a glimpse:
3. Outaouais
Outaouais is towards the west of Quebec and borders Ontario close to Hull. Hull may not be a beautiful city but it is home to the Canadian Museum of History. While there, you can also check out the Gatineau Park, a beautiful hilly park with significant historical relevance. It is home to the Mackenzie King Estate and the conference center at Meech Lake.
The geographical beauty lies in two locations. The Champlain lookout offers scenic views of the countryside and the Ottawa river. The Pink Lake is a small countryside lake with calm waters and an emerald hue.
Watch this to get a glimpse of Gatineau Park:
4. Parc Omega
A safari is a savannah affair but there is the Canadian version of it and one that you can only experience at Parc Omega. This location between Montreal and Ottawa is a safari park where you can drive through in your own car. Buy some carrots before you start your drive to the 9-mile route.
The safari park is lined with rocky hills on either side of the road, valleys, meadows, forests, and lakes. Hold your carrot out of the window and watch an ibex or deer come over for a bite. You will have to stop at one point as a herd of beaver and boar cross the road.
Watch this to get a glimpse:
4 Tips to Get the Most from Your Trip
1. Polish Your French
Quebec is French soil and they have some of the most stringent language laws globally. French is the predominant language and must be treated as such. Even retail and food service employees will greet their customers in French. There are even laws to determine whether or not a parent can send their children to French or English school.
Quebec has an entity known as the OQLF (Office québécois de la langue française) which enforces language laws and even issues fines to those who don't comply. To have a smooth experience, you may want to quickly take interactive and engaging French lessons before booking your flight. Most of the locals speak French as a first language so you could find it difficult to communicate if you only know English (might remind you of visiting Paris :).
2. Exchange Your Money at a Currency Center
Quebec, like the rest of Canada, uses the Canadian dollar as the main currency but there are some locations that accept the US dollar. However, you will get poor exchange rates on foreign currencies which could leave you with less money.
The best thing to do would be to exchange your money at a recognized exchange center or use your credit card. Canadians have a tipping culture almost similar to that of the Americans but the tips average about fifteen percent of the price.
3. Move Around on Foot
Quebec may have lots of hills and valleys but most of the towns are walkable. This is a chance to have a closer experience with the area and its folks, all while keeping some cash in your pocket and staying active.
If you need to travel far, you can catch an Uber or hop on the local bus. The bus even has passes for a single day or a whole five days, so you can grab the one that suits how many days you plan to be around.
4. Mark Your Calendar for Festivals
Quebec is a cultural destination so it's obvious they have a few festivals lined up across the year. The earliest one comes in February in Downtown Quebec City. The Quebec Winter Carnival has been an annual celebration since its debut in 1955. It is one of the largest winter festivals in the world and one you wouldn't want to miss.
The summer festival comes in Early July and is one of the largest music festivals you will find on that side of the world. There is also the New France festival celebrated in August to showcase period costumes, historical tours, and public performances.
To conclude…
There are so many things to see and do in Quebec and missing out on any of them could ruin your holiday. Be sure to improve your French before booking your flight and change your currency upon entry.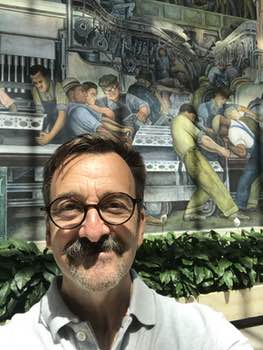 "The Jaded Traveler". Ron Rossi was born and raised in New York. A globalist at heart, Ron is a marketing director by trade, and has lived and worked around the world including Asia, Europe, Africa, and South America. Food is one of the best ways to learn about a country, a people and a culture. So, Ron is always looking for the best in mid-range to budget and street food. He is always on the hunt for a good meal anyone can afford. It is the food of the average citizen that excites him. And with having visited close to 100 countries on 6 continents so far, there have been some pretty good meals.