Rock climbing is one of the most exciting and enjoyable ways to explore the mountains while testing your boundaries. Nothing like climbing a steep mountain with just your bare hands and feet and, of course, a good pair of eye protection, like Goodr sunglasses for example, a lightweight jacket, a harness, rope, and other stuff you need. There's nothing like reaching the summit and taking in the rewarding sights of Canada's stunning countryside.
This article outlines the best places in Canada to go rock climbing.
Squamish
Squamish, British Columbia, is a forestry town recognized as Canada's Recreational Capital. Situated on the picturesque Sea to Sky Highway between Vancouver and Whistler, the town offers spectacular natural settings with a background of fading evergreen tree-covered mountains broken by the imposing granite cliffs of Stawamus Chief towering above Squamish. Squamish has plenty of great granite climbing, most of which is as simple as pulling over for a short roadside climb.
Squamish includes bouldering grades ranging from V0 to V14, sports grades ranging from 5.2 to 5.14d, and trad grades ranging from single to multi-pitches. This world-class climbing location includes around 3000 boulder problems scattered over six major areas: Murrin Park, Grand Wall, Apron Boulders, North Wall, Smoke Bluffs, and Paradise Valley, with over 700 sports routes and many trap pitches.
Climbing accessibility makes it a popular favorite, with bouldering accessible in only 15 minutes. For those who prefer to explore outside of Squamish, nearby regions like Paradise Valley and Cheakamus Canyon have all of Squamish's amenities.
Watch this video to get a glimpse of rock climbing in Squamish:
The Skaha Bluffs
Skaha Bluffs is situated in an area that seems foreign to Canada's extensive mountain and woodland topography. Skaha, which appears to have been plucked from Utah, is located in the inner desert west of Penticton, British Columbia.
Skaha's rock type is gneiss, a metamorphic granite variety ideal for excellent climbing. With an extended warm climbing season and 66 crags with over 1000 routes, Skaha is a fantastic site for novices to improve their abilities and professionals to "warm up" for the climbing season.
Skaha offers a variety of lodging alternatives, including the resort-style Banbury Green Campsite, which is located 10 minutes from the Skaha Bluffs and charges between $10 and $65 per night, depending on the season.
The Apple Tree Inn Motel has a pool, kitchen, and sleeping apartments with barbecue areas and a casino for those searching for something more lavish.
Watch this video to learn more:
Canmore
Canmore is one of Canada's best climbing towns, with the magnificent Three Sisters mountains as a backdrop. Canmore is the Alpine Club of Canada's headquarters and the home of hard sport, ice, and alpine climbing in Canada.
Canmore is a sight that must be seen firsthand. It boasts 10,000-foot mountains with thousand-foot high cliffs tower as far as the eye can view, home to innumerable classics like the 5.8 Eeyore's tail with ten pitches and The Shining on Mt. Lewis which has a 5.14 grade and a 15-pitch bolted route. The possibilities for climbing are limitless.
Watch this video to see how it looks like:
The Bugaboos
The Bugaboo Provincial Park's awe-inspiring glacier-sculpted granite spires draw climbers from all over the globe. It is located in the Percell mountains in southeast British Columbia.
The Bugaboos, considered one of the world's best Alpine playgrounds, has exceptional alpine granite across its various routes, which include multi-day walls, challenging test sections, ridge scrambles, and moderate free climbs. The Bugaboos are situated in a remote area, and most of the ascent needs a glacier approach. This complicates logistics. Therefore careful preparation and enough supplies are essential.
Watch this video for some alpine climbing in the Bugaboos:
Niagara escarpment
This magnificent site boasts North America's oldest forest environment and trees. This escarpment, surrounded by the Great Lakes and divided in half by 700-kilometer-long cliffs, has been designated a UNESCO World Biosphere Reserve.
The Niagara Escarpment has the benefit of being near Toronto, just a little more than 11 hours away. The long limestone rock cliffs provide lots of climbing and variation. This makes it an excellent weekend destination for climbers.
Because of the Niagara Escarpment's closeness to metropolitan regions, finding lodging is simple; a fast search will reveal everything from hotels and B&Bs to campers in your area; the Niagara Escarpment has it all.
Watch this video to get a glimpse of the Niagara Escarpment:
Sudbury
Sudbury offers several excellent hills. The town also has a ton of steeper trails in the wild outdoors. One example is the Wako, Big Knob, and Rainbow Wall area north of Webbwood, a popular camping place. Although you should watch for peregrine falcons as you ascend, there is also a swimming hole to enjoy.
Regarding bouldering, the landings at the foot of Wako are quite flat, making it an excellent place to begin. Timberwolf, one of Sudbury's original crags, is another good path. If you want to try something new and exciting, here is the place to go! Fortunately, there is also a virtual guide for those new to the region.
Watch this video to see more:
Jasper National Park
The Rocky Mountains comprise a portion of Jasper National Park, so some excellent climbs await you. Indeed, some of the tallest summits may be found there. The season for incredible alpine climbs lasts from May through August. You may also take classes from highly educated specialists or go on guided trips for novices.
This venue attracts different people, particularly during the summer months. Therefore you must arrive early. There are 123 climbs, 49% of which are alpine paths, so if you're a fan, you should visit Jasper next summer.
Watch this video to see some rock climbing in Jasper National Park:
Kenora
Kenora, Ontario, is likewise situated in the Canadian Shield and possesses 2 to 4 billion years old granite. Although there are just 14 climbs, they are quite exhilarating. The season lasts from May through October, but remember to carry mosquito repellent! It is undoubtedly one of the most popular destinations in southern Ontario, with various excursion packages available for booking. Jones Rhode, with over 40 possible routes, and Gooseneck Rocks are excellent climbs.
After a long day of climbing, you may swim in John Lake or Richardson Lake to unwind and enjoy a well-deserved rest. If you wish to broaden your horizons, Kenora is the place to be.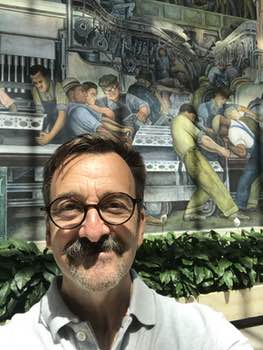 "The Jaded Traveler". Ron Rossi was born and raised in New York. A globalist at heart, Ron is a marketing director by trade, and has lived and worked around the world including Asia, Europe, Africa, and South America. Food is one of the best ways to learn about a country, a people and a culture. So, Ron is always looking for the best in mid-range to budget and street food. He is always on the hunt for a good meal anyone can afford. It is the food of the average citizen that excites him. And with having visited close to 100 countries on 6 continents so far, there have been some pretty good meals.