Despite being one of the largest and most populous cities in the world, New York City (NYC) is still one of the best places to hop on an electric bike. You can explore its huge metropolitan area through different paths, trails, bike lanes, and greenways that span hundreds of miles.
Aside from that, you also get to visit the most stunning scenery and tourist spots in New York City. With that said, check out some of the top-rated destinations to ride your electric bike in NYC.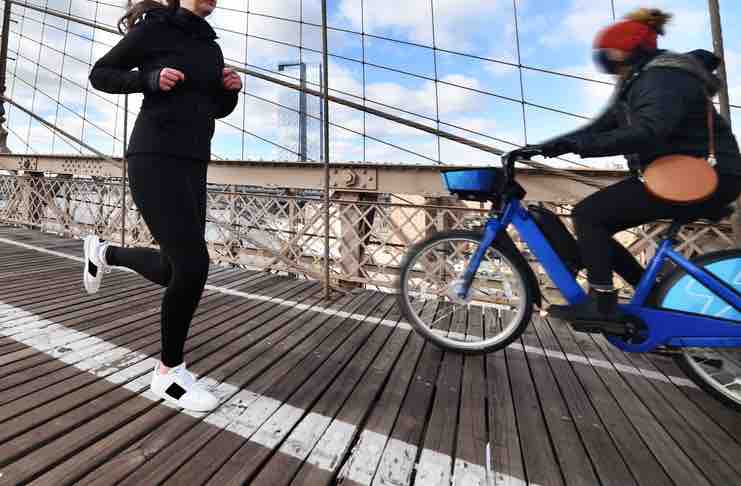 1. Brooklyn Bridge
This is not just one of the best places to bike in NYC, but it is also a major tourist spot and a vital part of the commute that connects Brooklyn and Manhattan.
Perhaps the best time to bike here is at sunset. This is the time when the New York City skyline becomes brightly lit and shimmers against the East River, creating beautiful scenery. The bridge also offers bikers the opportunity to explore two of the most famous boroughs in NYC. There's also a park along the trail if you want to rest a bit.
2. Central Park
When it comes to the best places to bike in NYC, you really can't forget about Central Park. The park features a six-mile loop which has become a popular path for many bikers. Not to mention that it also provides an opportunity for you to enjoy a peaceful biking experience and be away from all the traffic.
The best time to hit the trail here is early in the morning before the crowd gets too huge. You'll be able to explore different attractions in Central Park, such as the Great Lawn, Sheep Meadow, and the Reservoir.
The park has wide paths lined with elm trees, which are extremely beautiful all year round. Cycling in Central Park is safe, as long as you follow basic rules of riding bicycles, such as wearing a helmet, yielding to pedestrians, and riding in traffic.
If you don't have an e-bike, the park also offers bike rental services. You can get more info on the bikes that are for rent in Central Park by going directly to the park or by visiting their website.
3. Governors Island
While riding your bike through the city, make sure you take a break to explore Governors Island's many attractions. This island is home to over 50 historic buildings, including a chapel, theater, and military fort.
The paved paths are wide and flat and offer easy access to hidden parks, community gardens, and grassy ball fields. There are more than five miles of paved trails on the island, and most of them are completely free from vehicular traffic.
4. Coney Island Beach & Boardwalk
Cycling through the city is an exciting way to see the most popular attractions in the city, and the Coney Island Beach & Boardwalk is a great choice for first-timers exploring NYC.
The boardwalk and beaches are the perfect place to spend a day biking or simply enjoying the sun and sand. While the beach isn't the cleanest in the city, it is a great place for people to watch and enjoy the beach's many attractions.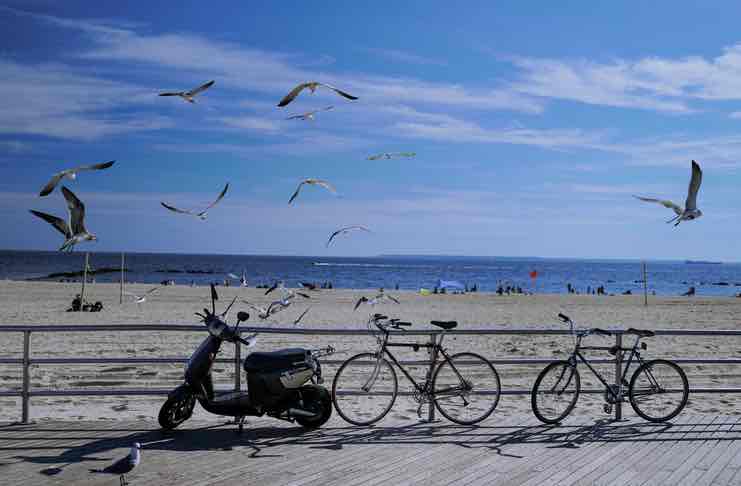 5. Battery Park City
A biker's paradise, Battery Park City has 6.44 miles of bicycle lanes and lush, green gardens that contrast starkly with the concrete jungle of the majority of Manhattan. Biking in Battery Park City will inspire an appreciation for the environment and make you appreciate the benefits of responsible transportation.
6. High Bridge Park
A historic landmark and a legal mountain bike trail system are just a few reasons to cycle in New York's Highbridge Park. The park straddles a rocky cliff band above the Harlem River and features a number of bike trails ranging from smooth cruisers to advanced technical mountain biking. While riding in Highbridge Park, expect to do a bit of climbing and pedaling because of its uphill trails.
7. Randalls & Wards Island
One of the most underutilized cycling destinations in NYC is Randall's Island, a green island with a series of interconnecting loops. A bike path is available here, as are many athletic fields and recreational facilities. Bikers can also enjoy the serene setting of Randall's Island, as well as views of the Manhattan skyline.
Final Thoughts
New York City is one of the bike-friendly cities in the world thanks to its over 1,200 miles of bike lanes and routes. Notably, biking has even become one of the most popular and accessible ways of navigating this heavily-crowded city while enjoying some extraordinary sights along the way!
Alex is a computer geek, programmer, who loves traveling. Not the usual mix, but Alex is always with his laptop – no matter how high the mountain he's hiking on. On every peak he reaches, he writes a story that captures it all.