For the coffee lover that is itching for a post-quarantine getaway, I've got the perfect idea for your next travel itinerary: Coffee Tours!
While I've been spending time with my family, social distancing at home, and getting used to drinking out of my drip coffee maker, I can't help but do my research on my next big, after COVID-19 adventure, and I know that has to include some kind of coffee trip.
Depending on what exactly you want out of your coffee tour changes what kind of tour you should go on. Some are a lot more adventurous and require a lot of hiking through dense forests, while others are a part of beautiful lodges and resorts, perfect to lounge around and sip a strong coffee by the pool.
There are so many beautiful coffee farms all around the world to pick from when you book your next big adventure. I've picked just a handle of beautiful coffee tours that would be perfect for any coffee fanatic.
Let's get started so you can get packing!
Five Coffee Tours You Should Take, Soon…
1. Costa Rica: Doka Coffee Tour
Doka Coffee Tour is based in the central valley of Costa Rica. As the largest plantation in the country, you'll overlook the slopes of beautiful fields while learning about the coffee growing and shipping process.
From the step-by-step process of planting, picking, and roasting, you'll also get an incredible coffee trip of the fields where the famous Doka beans are made. Sippin incredible coffee brews of Costa Rica while overlooking beautiful scenes? I'm literally on my way.
2. Tanzania: Elewana Arusha Coffee Lodge
Located in the middle of the vibrant Tanzanian town, Arusha, Elewana Arusha Coffee Lodge is the perfect relaxation destination. Located among rolling hills that cascade down Mount Meru, you'll get coffee-sipping action with a beautiful view.
The lodge is coffee themed, which you can see among the decor and colors of each and every inch of the lodge. Among the acres of coffee plantations, the lush gardens, the beautiful pool, and amazing food at the lodge's bistro and lounge, Elewana Arusha Coffee Lodge is an incredible escape for anything, coffee lover or not.
Coffee, relaxation, and maybe even get a massage in – this is the prime location for the one that wants to sip, nap, and take it easy.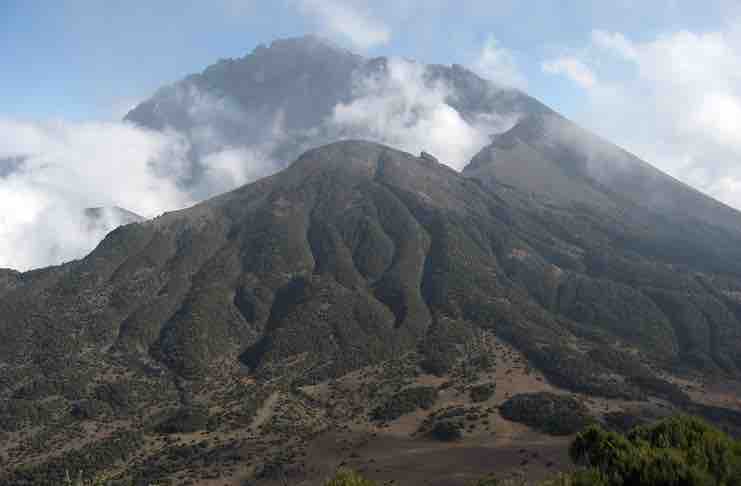 3. Panama: Finca Lerida
Located in the heart of one of Panama's oldest coffee farms, Finca Lerida is a beautiful adventurous escape with something for everyone. Enjoy classic Panamanian coffee while taking a tour of the plantation, taking it easy on a hammock, or taking your coffee to go for a hike to a beautiful overlook of the estate.
This beautiful spot also has one of Panama's best restaurants and a Geisha coffee house inside the resort. Among coffee tours, and hikes, you'll learn about Panama's coffee culture, discover different coffee flavors, and even have time to watch the different array of birds along the trails of Finca Lerida.
4. Guatemala: Filadelfia
While Guatemala's beautiful Filadelfia Coffee Resort is perfect for the one that wants to relax, the coffee tours are for those that are the most adventurous. Unlike the other tours and resorts on this list, Filadelfia has a number of different tours to choose from.
This place will keep your adventure interesting and exciting while constantly learning different aspects of Guatemalan coffee culture.
While hiking the different trails, you'll see exactly how coffee is made. Farmers and plantation owners will be teaching you how they grow and roast the coffee right on the property. Make sure to bring your hiking boots for the trails, swimsuit for the pool, and an extra empty bag; you'll want to bring back as many fresh coffee roasts as you can.
5. Columbia: Wakecup Tour
This is definitely one of the most exciting coffee trips out there. Wakecup Tour is an adventurous experience in Pijao, Quindío, Colombia. It's a full 6 hours of hiking, coffee, and food that will make you feel completely immersed in Columbian culture.
From taste-testing Columbian coffee to buying coffee beans directly from the producers. This experience is definitely for the most serious coffee drinkers. Oh, and did I mention, the incredible view that you'll get at the top?
So, where are you going? Wherever your next adventure is, I hope that good coffee finds you. Like we say at Hot Mug Coffee: Happy Sippin'!
Stuck in NYC? Check out our post about the quirkiest coffee flavors in NYC, or this post about five cozy cafes in Brooklyn.
Founder of Hot Mug Coffee. Business woman. Traveler. Self-Declared Host. If you're here, you know the amazing, hits-the-spot feeling of good coffee. The key to my heart (and to keeping the engine running) is coffee, and I've sipped and savored A LOT of coffee over the years and around the world. I'm on a mission to bring great coffee and the warm fuzzy feeling of coffee culture into your home and life, every cup, every day, every time.