Summer weekends can be a toss up between staying in New York City and enjoying urban pleasures or traveling upstate to jump in a refreshing lake. There's a sweet spot, just under 200 miles from New York City, and that's Saratoga Springs. Saratoga is best known for it's thoroughbred racing, but it is also a hub for music, museums, food, and nature. Get ready to explore this quaint upstate New York town.
Things To Do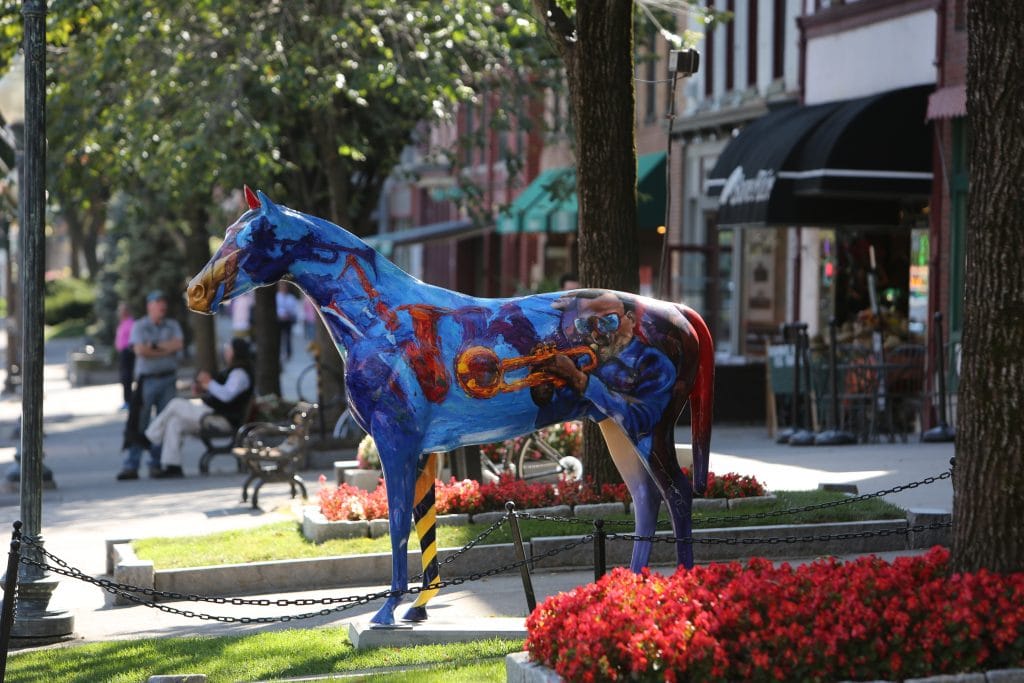 Not only is Saratoga bustling with eager race track goers, every week the city plays host to some of the best live music at Saratoga Performing Arts Center, known as "SPAC." SPAC's summer lineup includes a wide range of artists such as Phish, Dave Matthews Band, Cardi B, Hootie and the Blowfish, and Zac Brown Band. SPAC is the summer home of the New York City Ballet and Philadelphia Orchestra, who have been coming to Saratoga every year for residencies since 1966. It is also home to the Chamber Music Society of Lincoln Center summer residency and hosts the world renowned Freihofer's Saratoga Jazz Festival every June, so it's ground zero when it comes to culture. Short on cash? No problem. This open air, outdoor venue offers very affordable lawn tickets, so pack a picnic and enjoy some live music under the sun.
Eats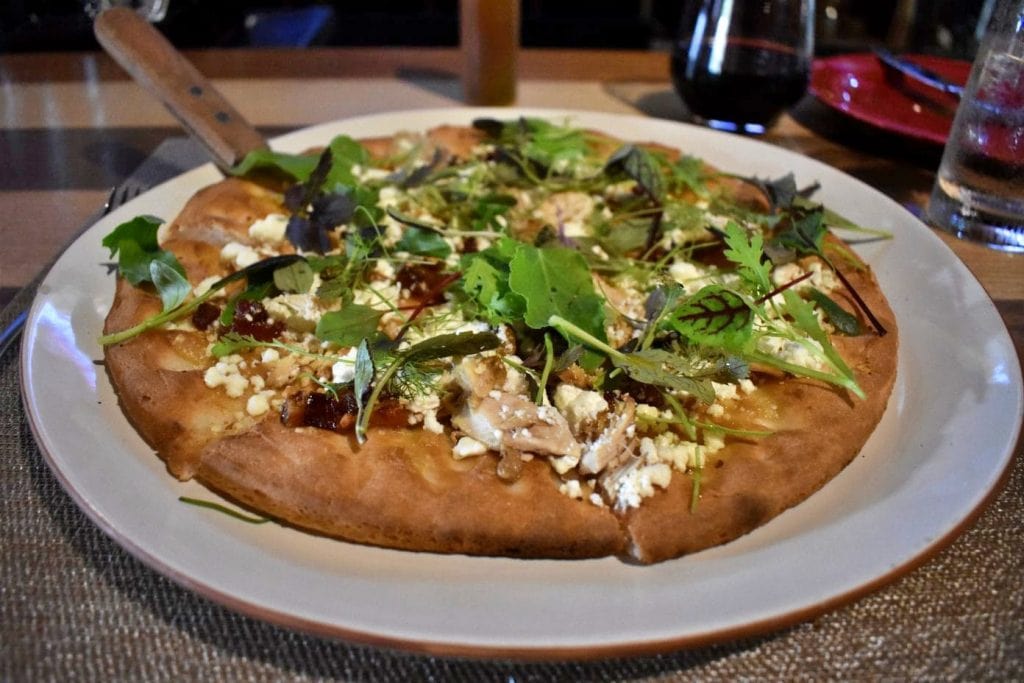 Downtown Saratoga Springs is packed with noteworthy spots to satisfy your cravings. Palette Cafe is one of downtown's most recent additions, and serves as a hybrid between a workspace and specialty coffee shop. Though you may not be logging in on your weekend away, Palette is a great place to start your day, whether your morning pick me up is a hot latte, or iced matcha.
For brunch, visit the hottest new brunch hall, Farmer's Hardware, located in a historic brick warehouse. Walk upstairs to order your main and side at the counter, and your meal will be delivered to you at your table of choice, outside or inside. The brunch menu at Farmer's Hardware includes classics with a twist like the Staple Sandwich, a bacon, egg, and cheese breakfast sandwich with maple sriracha. Another sure thing is the Dragon Bowl made with crispy chickpeas, edamame, quinoa, cranberries, fried egg, and Thai peanut dressing. Add a "Bucket of Bubbles" for the table, and you've got yourself a brunch.
It's hard to go wrong when it comes to dinner in Saratoga. For an elevated, artisanal experience, visit the Blue Hen by David Burke located in the Adelphi Hotel. If the comfort of Italian food, wood fired pizza, and an impressive wine list to select from is calling your name, Taverna Novo won't disappoint.
Be sure to try Artisanal Brew Works for some of the best local beer on tap, which is conveniently located right next to Upstate Distilling, home to delicious local rye and whiskey. For an underground bar experience, offering all the local favorites on draft and no shortage of board games, visit Pint Sized.
Get Soaked
Saratoga's natural mineral springs have been utilized since the 1800s for health purposes. Visit the Saratoga Spa State Park, bring your own water bottle, and taste the mineral water from the 12 unique springs on a self guided tour. Another way to benefit from the mineral waters is to soak in them at the Roosevelt Baths and Spa, also located in the Spa State Park. Relax during your soak while the bubbly mineral waters do the work, and relieve you of your aches and pains. While you're in the Spa State Park, experience everything the park has to offer, including disc golf, hiking, biking, golf, and swimming. With two gorgeous public pools, the Spa State Park is the perfect place to cool off on a hot summer day.
Stay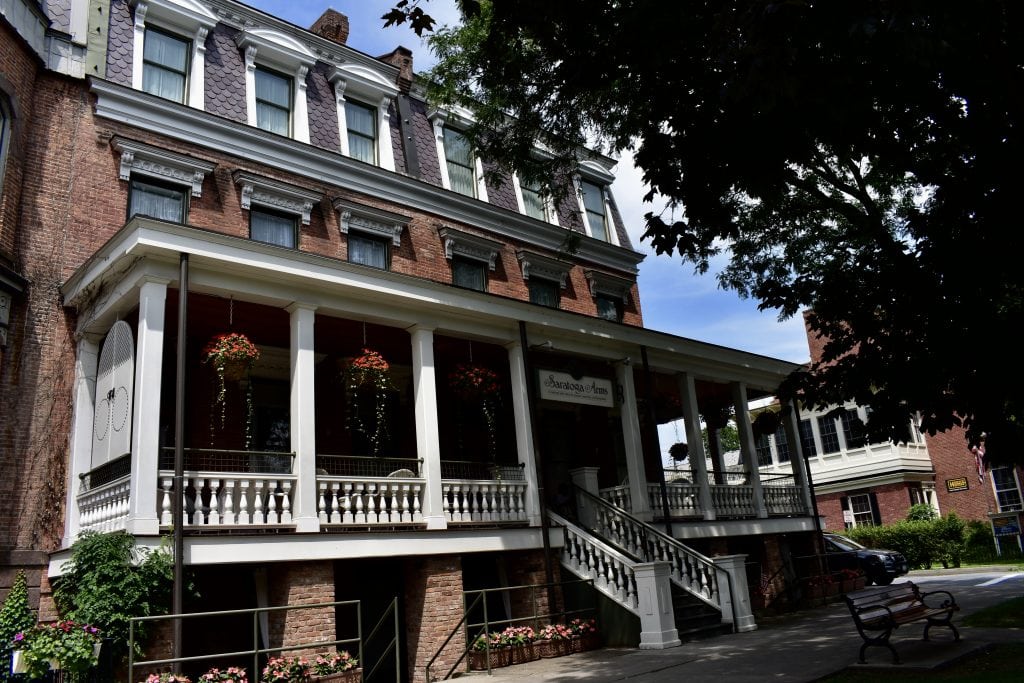 Stay in the heart of downtown Saratoga at Saratoga Arms, located on the main strip, walking distance from most everything. This award winning hotel offers a delicious farm to table breakfast each morning.
Getting here
To get to Saratoga Springs, book Amtrak from New York's Penn Station, which is a 4-hour train ride. While you're in Saratoga, most everything is walkable if you are staying downtown. You can rent a CDPHP Cycle bike and explore on wheels.
For more information visit www.Saratoga.org
Featured Image: Saratoga County Chamber of Commerce
Additional Images: Saratoga County Chamber of Commerce and The Author
Regina Baker is an active long distance running and outdoor adventure enthusiast based in the Adirondack Mountains of Upstate New York. When she is not running, Regina spends her time making the most of what the great outdoors has to offer, whether it be open water swimming, cycling, skiing, hiking, skating, or kayaking.