Philadelphia's craft brew scene has seen a bit of an uptick over the last few years.  While, old Pennsylvania staples Rolling Rock and Yuengling still have a place in everyone's heart there's always room for a few new watering holes around the city to spend an afternoon in or pop by after a delicious meal.
From Fishtown to Northeast Philadelphia these are the best breweries in Philadelphia.
1727 N Front St, Philadelphia, PA 19122
Located squarely in Fishtown, the coolest new neighborhood in the city, Evil Genius takes big risks to gain great (and delicious) rewards. This place is like the Ample Hills of breweries with drinks as unique as the Purple Monkey Dishwasher Chocolate Peanut Butter Porter. The staff will help you canvas their extensive menu and find the perfect palate combination for you.
1710 North 5th St, Philadelphia, PA 19122
The more refined St. Benjamin, has a slightly smaller taproom.  Relax the afternoon away with the brewery's Nitro  and Dark Cascade Ales. If you have a mixed group of drinkers, SBB also has cider, wine and cocktails in their tasting room.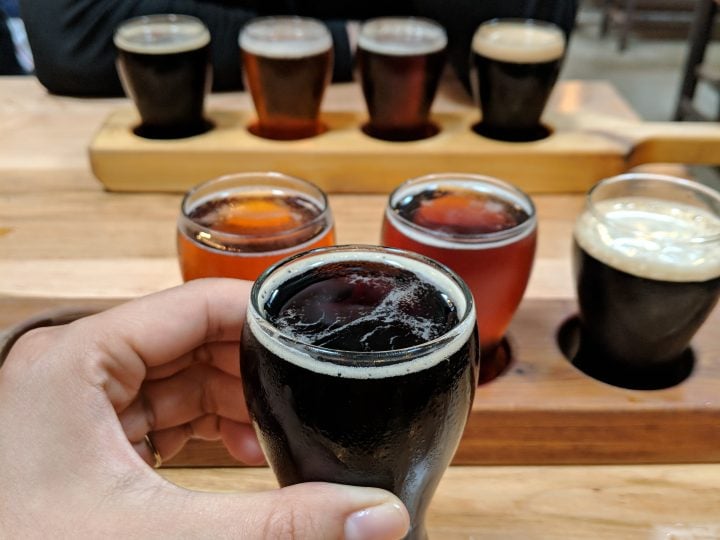 500 Spring Garden St, Philadelphia, PA 19123
The biggest, and most well known brewery in Philly, Yards, has a mix of English Style Ales and maltier beers such as cask and stouts.  They have 2 different flight options ($7 each). The first, dedicated to the Revolution with drinks inspired by and named after historic figures such as Washington and Jefferson. The other flight includes their signature drinks from an IPA to a Pale Ale.
701 S 50th St, Philadelphia, PA 19143
Nestled in a residential neighborhood in West Philadelphia, Dock Street has a gritty vibe and a cool history – being the city's first micro-brewery.Their Rye IPA is a unique mash up of an English style ale with some American hops. Notably, the brewery is connected with UPenn as their yeast is locally harvested through the University.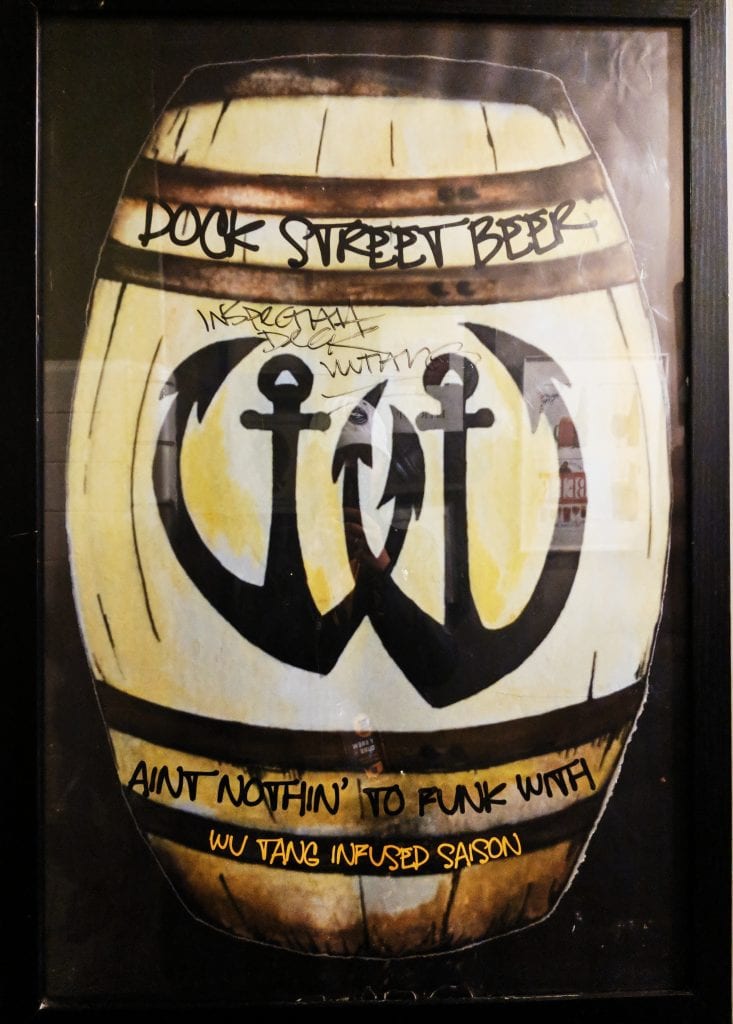 Kurant Cider  
436 E Girard Ave, Philadelphia, PA 19125
Kurant is a great spot to stop in for a cider if you are looking for something a little lighter. They have a small tasting room which can get crowded, so plan to stop in for a quick drink on your way to the next locale.
Get there: Follow offMetro's Guide to transportation to Philadelphia ranging from bus to train.
Special Thanks to City Brew Tours for showing us the best beer spots in The City of Brother Love.
Team Foodie is comprised of food lover, photographer, and blogger Yijia Gu – @sometimesicrave and her charming, well traveled and adventurous companion Andrew Hoffman @ageofhoffman who moonlights as a hand model, photographer of Yijia's food photos and writer. Based in New York, Team Foodie travels the world hungry to experience new things, and well, eat of course.