We asked all of our newsletter subscribers to nominate their favorite local non-profits so we could share these recommendations. We were so happy to see the flood of responses and the thoughtful comments. Below we've compiled a list of the top local organizations that our readers recommend you support this Giving Tuesday. Please include your favorite non-profits in the comments!
Sanctuary for Families
"Sanctuary for Families is an amazing organization that aids the victims of gender-violence and sex trafficking throughout the city. Not only do they provide housing, they also provide legal assistance, counseling and job training. They take an authentic approach to rebuilding lives, educating the community and advocating for change." -Chandler
Learn more about Sanctuary for Families.
Donate directly.
Brooklyn Defender Services
"I'm a grants consultant and have worked with BDS for over 3 years and they are one of the best I've worked with in 20 years of doing this. Brooklyn Defender Services is a non-profit public defender serving about 30,000 indigent Brooklyn residents annually through legal representation, advocacy and social work services; they serve all ages in a variety of capacities and are involved in most aspects of criminal justice reform." – Judy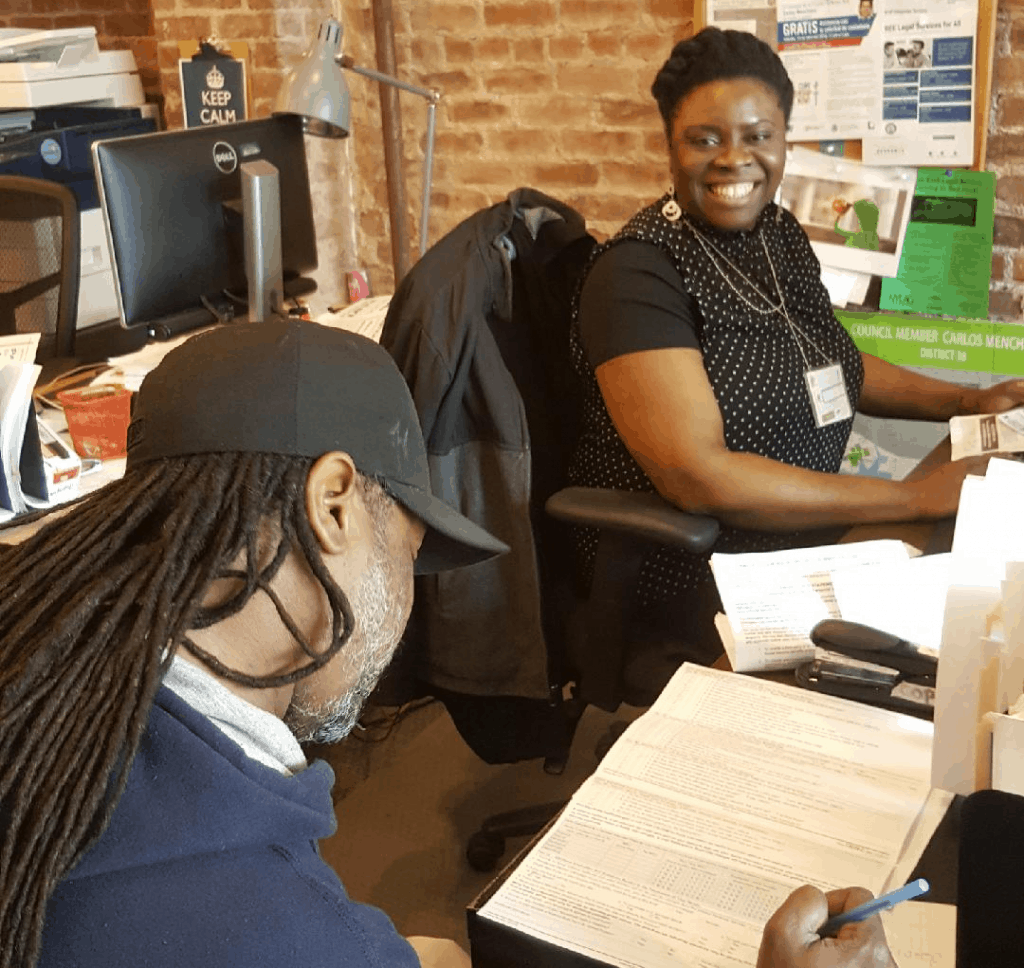 Grow Brooklyn
From oM reader Zade: "This nonprofit is awesome because it is the largest non-commercial tax preparation service in Brooklyn (preparing more than 7,000 free tax returns per season). It is also an HUD-certified housing counseling organization and the only nonprofit in Kings County that assists folks with estate planning. On top of that, they have lawyers who fight in court for homeowners facing foreclosures! That's pretty awesome, right?" Yes Zade. It really is!
Find out more about Grow Brooklyn.
Neighbors Together
"Neighbors Together works in some of the lowest income areas in Brooklyn (Ocean Hill, Brownsville and Bedford-Stuyvesant). They serve close to 90,000 meals a year and also provide housing assistance, medical screening, and organize their members to support or protest policies that affect them. The organization began 35 years ago when nuns in the neighborhood saw that their neighbors had to make the choice between feeding their kids or paying their rent." – Ajit
Big Apple Greeters
"Big Apple Greeter puts a shine on New York's five boroughs because the organization is made up of New Yorkers who volunteer to show visitors from here and abroad all the fascinating neighborhoods through the eyes of a New York, not a guidebook or a tour guide but real New Yorkers." – Steve
Find out more about Big Apple Greeter.
Donate directly.
You can check out our guide to giving to the environment here.