The holidays are coming and we could all use a pick-me-up as we slug through the end of the year. We have just the idea and it is not a tall glass of whiskey. Now is the time to think positively and get active locally. Below are a handful of New York environmental organizations we love that can use your support. With a few clicks you can donate to Friends of the High Line, sign a petition for Surfrider Foundation, or get outside and help Audubon Society with their annual bird count. Whatever you can offer, every bit helps.
Surfrider Foundation New York City
The Surfrider Foundation is dedicated to the protection of oceans, waves and beaches through a powerful network of volunteers; the New York chapter covers coastlines from Manhattan to Rockaway Beach. Pop into a monthly meeting to learn about their current campaigns or sign the petitions here to help prevent the building of the Williams Pipeline which would harm local marine life (sign the petition), support a 5-cent fee on single use bags in NYC (stay up to date). Join a like-minded community that cares about our oceans and become a member of Surfrider—or be a really good friend and gift a membership.
Learn More / Donate / Become a Member / Volunteer
New York City Audubon
Audubon Society is the leading voice for our feathered friends. Their mission is to protect birds, conserve their habitats, and foster bird-friendly communities. This winter, you can take part in one of the largest animal surveys in the world by signing up for the annual National Audubon Society Christmas Bird Count (Dec 14 – Jan 5). Volunteer bird watchers can contribute to scientific studies and larger picture conservation efforts by heading outside with binoculars and noting what birds you see. The Theodore Roosevelt Center & Sanctuary on Long Island is currently seeking winter volunteers to help with trail maintenance and nature education. You can always join Audubon for a nice bird walk in the park (upcoming events).
Learn More / Donate / Volunteer / How to Bird Watch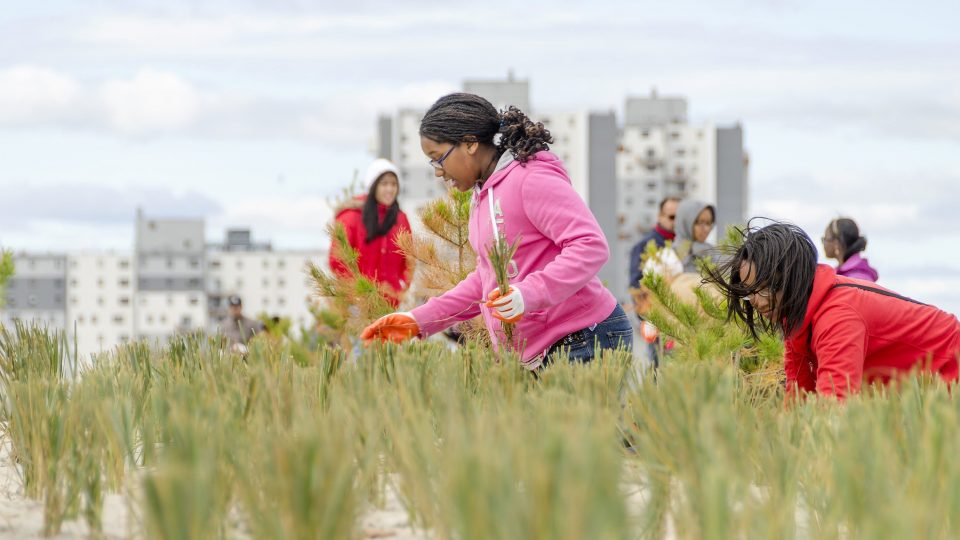 Rockaway Waterfront Alliance
Rockaway Waterfront Alliance is a community-based organization that offers Rockaway residents the tools and education to become advocates for their community and stewards of their environment. The group has recently transformed an old firehouse in Far Rockaway into a new community center, the Rockaway Institute for a Sustainable Environment. Donations will help expand their programming, which has included nature-based summer camps for kids, environmental internships for high school students, and community-engaging events like beach cleanups and outdoor movies. Most of their outdoor events have wrapped up for the season, but you can sign up for their newsletter for event updates.
Learn More / Donate / Volunteer
Friends of the High Line
The High Line, which extends 1.5 miles between Meatpacking and 34th Street, is visited daily by thousands of tourists and locals alike. The historic freight railway was transformed into a modern and sleek, yet refreshingly natural, public park for strolling, reading, stargazing, where you might catch some live music, or even a Tai Chi class. With over 450 programs and activities each year to run, 350 plant species to maintain, rotating food vendors and art exhibits to manage, every dollar donated to Friends of the High Line goes to good use. The park is continually looking for volunteers to tend to plants, offer history tours to guests, help out at special events, and provide administrative support in the office. Stop in the online shop for easy holiday shopping.
Learn More / Donate / Become a Member / Volunteer
Friends of Hudson River Park
The Hudson River Park is the second largest park in Manhattan, Central Park being the largest, and extends from Chambers Street to 59th Street. This long stretch of green space along the waterfront is lined with bike and walking paths, and offers tennis and soccer fields, batting cages, a skate park, a boathouse, playgrounds and dog runs. Beyond being a hub for sports and outdoor recreation, the park also hosts environmental programs for all ages, summer camps and outdoor movie screenings, to name a few. Volunteers can get their hands dirty with the HRP Green Team on Saturdays during warmer months.
Learn More / Donate + Become a Friend / Volunteer
Billion Oyster Project
The Billion Oyster Project aims to plant one billion oysters in New York Harbor by 2035 and in the process educate thousands of citizens about the Hudson River ecosystem. Oysters are filter feeders and are essential for achieving cleaner waterways. So far the group has supported 20 million oysters and your donation will go toward more supplies and equipment for aquaculture, education and community outreach. Attend, sponsor, or even donate a raffle item to the annual Harbor School Awards Dinner in February. Volunteers are greatly appreciated during warmer months and New Yorkers can even adopt and monitor their own oyster bed (submit an application).
Learn More / Donate / Volunteer
The Nature Conservancy
The mission of The Nature Conservancy is to conserve the lands and waters on which all life depends. With a strong network of scientists and volunteers they have a long history of protecting lands, rivers, lakes and oceans through projects on the ground. Though volunteering has ended for the season, you can still visit one of the New York nature reserves that are accessible by public transportation (directions). They have a great online shop that will make your holiday shopping a breeze—donations can go towards supporting an Orangutan Family Forest, a River Cleanup, an Oyster Bed, a Coral Nursery and a Bison Byway to name a few.
Learn More / Donate / Become a Member / Volunteer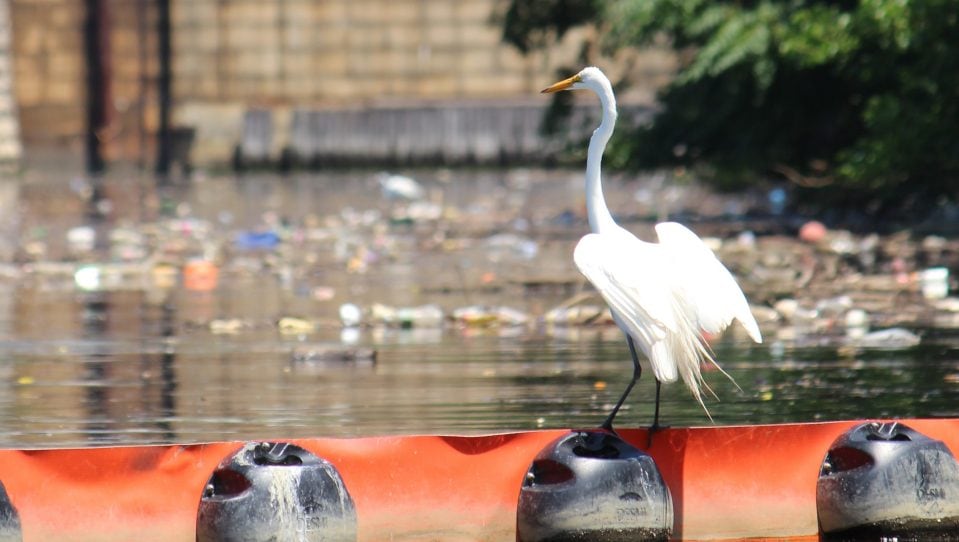 Riverkeeper
Riverkeeper has been fighting for over 50 years to make the Hudson River clean, swimmable and teeming with life. As a watchdog for sources of pollution, they safeguard the drinking water sources for nine million NYC and Hudson Valley residents. Volunteers can help with water quality testing, shoreline cleanups, and as advocates to help spread the word. Can you imagine swimming off Manhattan on your lunch break? Let's get the ball rolling in the right direction and donate to Riverkeeper. Cleanups will commence in the spring, but reach Jen Benson (jbenson@riverkeeper.org) to be an advocate in your community this winter.
Learn More / Donate / Become a Member / Volunteer
Lower East Side Ecology Center
Through free educational programming—including classes on water quality, waste minimization and composting, fishing etiquette, tree and park care—the LES Ecology Center is training New Yorkers to become stewards of our urban environment. Through a composting program based in Manhattan, they take in food waste for free and offer fresh compost for your garden. They welcome donations of unwanted electronics at their Gowanus E-Waste Warehouse, where they will be carefully disposed of or fixed up and resold onsite in the ReUse Store.
Learn More / Donate / Volunteer
Rockaway Waterfront Alliance photo credit: Giles Ashford
Annie is a travel writer, environmentalist, and surfer based in Venice, CA. She heads up our West Coast team, keeps our grammatical errors in check, and makes sure our California writers always have a plan for their next adventure. Follow Annie's travels @annelisemcb.