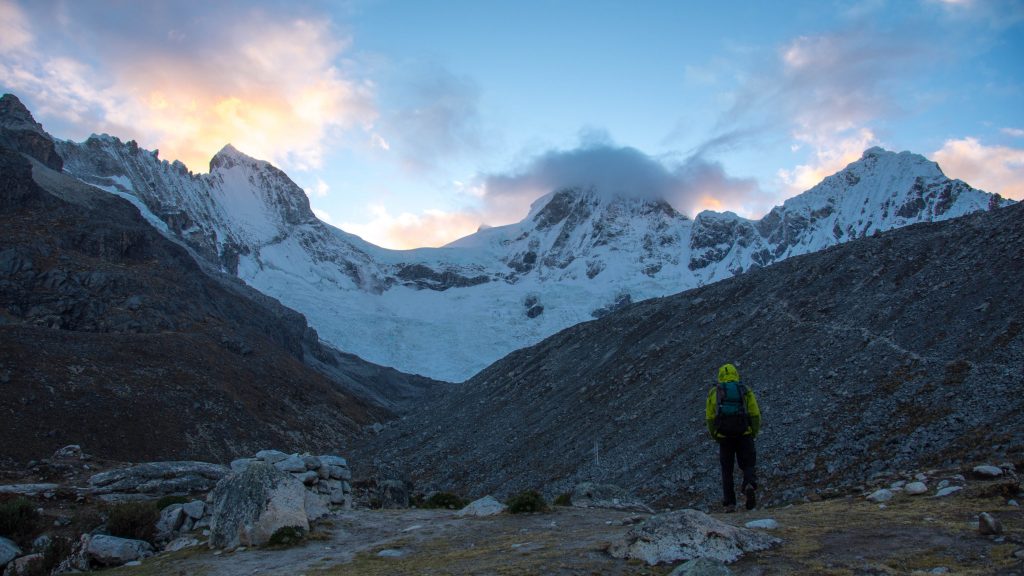 With the rising popularity of outdoor recreation and the ease of nature fueled escapes from the city, companies are rushing to meet the demand for more stylish, outdoorsy, and convenient products. We know that searching through hundreds of ultra-light puffy jackets and gloves can be overwhelming, so we've compiled a list of some of our favorites that also have the longevity of our planet in mind.
Whether you are an avid backpacker planning for a multi-day expedition or a die-hard foodie looking to get out for your first day hike, these sustainable products are sure to get you ready for an upcoming season spent outdoors.
---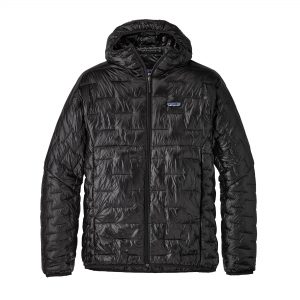 Patagonia | Micro Puff Hoody (Men's & Women's) | $299
Patagonia's new Micro Puff Hoody is designed to provide a surprising amount of warmth in an incredibly lightweight jacket. The PlumaFill synthetic insulation is a revolutionary alternative to down, keeping you warm even in wet conditions. And while this jacket is great for the mountains, it's also stylish enough to wear around town. The Micro Puff's design incorporates production methods that creates a minimal amount of waste, keeping scrap material out of the landfills.
---
Salomon | OUTline Mid GTX (Men's & Women's) | $150
Another stylish option is the new Salomon OUTline, which offers a fine looking hybrid sneaker-hiking boot. The shoe is made with traction soles for the trails and fun colors for the city. We'd recommend this boot for day hikers and short overnight trips as it's lightweight, waterproof and has solid ankle support. Salomon also donates 1% of their annual revenue towards education initiatives focused on responsible recreation.
---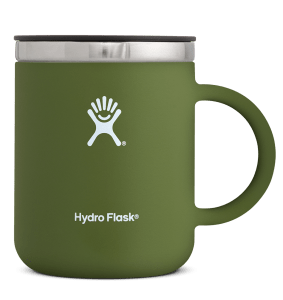 Hydro Flask | 12 oz Coffee Mug | $29.95

Whether you're running to work or slowly sipping a coffee while watching the sunrise, this reusable coffee mug will keep your drink warm and delicious. Hydro Flasks are known for their impressive TempShield™ double wall vacuum technology and this brand new Coffee Mug brings the classic technology to a new product for the caffeine hounds among us. We also like the no drip lid and the soft touch of the mug.
---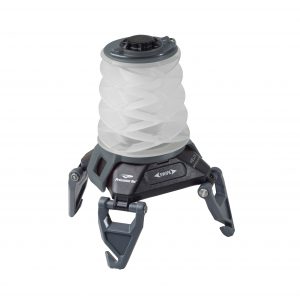 Princeton Tec | Helix Backcountry Rechargeable Lantern | $49.99
Powered by a rechargeable lithium ion battery, Princeton Tec's Helix Backcountry Rechargeable Lantern eliminates the need to burn through disposable batteries during every camping trip. The collapsable lantern features a "swipe" control surface instead of buttons and allows you to switch between a dimmable white and dimmable red mode. It is water resistant, so don't let those rainy days discourage you from getting outside!
---
Coalatree | Nomad Packable Backpack | $39.00
Coalatree's eco-friendly 22-liter Nomad Packable Backpack is perfect for day hikes or commuting around town. Made from a 100% recycled ripstop fabric, this water-resistant pack is great for those who want a practical bag that also keeps our environment in mind.
---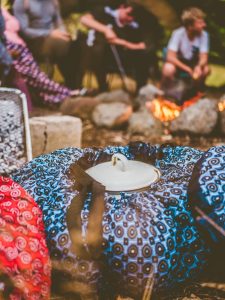 The Wonderbag | Portable Slow Cooker | $39.99
This portable slow cooker cooks food (after initially being brought to a boil) for up to eight hours without the use of any additional energy. The Wonderbag is a great way to have some freshly cooked, hot food during a camping trip with minimal effort. And with every purchase of a Wonderbag, one dollar is donated to the Wonderbag Foundation, which helps host Wonderbag feasts in vulnerable communities worldwide.
---
REI Co-op | Drypoint GTX Jacket (Men's & Women's) | $249.00
Helping people #optoutside during all weather conditions, REI Co-op's Drypoint GTX Jacket uses the GORETEX Active 3-layer fabric — a breathable and waterproof yet rugged material, perfect for use all year long. Forget the bells and whistles with this one — its simplicity still has all of the necessary features for comfort and practicality in the mountains while keeping it lightweight and packable. The bluesign-approved fabric ensures that steps were taken during manufacturing and production to minimize impact on the health of the environment, the workers who produced it, and you.
---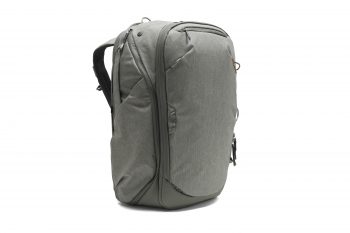 Peak Designs | Travel Backpack 45L | $299.95
The Peak Designs Travel Backpack is a modern-day pack perfect for anything from hauling camera gear across the Pacific to carrying clothes for a weekend getaway. The 35-L bag meets international carry-on size requirements, but can also be expanded to 45-L when more capacity is necessary. A 100% recycled nylon canvas shell and weatherproof zips ensure your gear stays dry even during the harshest conditions, so even if you get wet, at least your gear won't.
---
Tobe | Corium Undercuff Glove | $139.95
With a stylish leather exterior and an insulated interior, the Corium Undercuff glove is perfect for use anywhere from the city streets to the ski slopes. A 100% recycled waterproof and windproof membrane is sure to keep you warm and dry while also maintaining a level of breathability to keep you comfortable in any condition.
---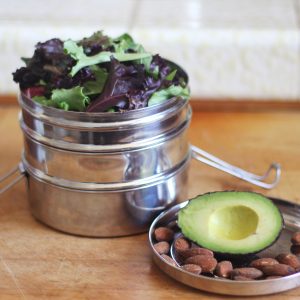 ECO Lunchbox | ECO Adventure Kit | $41.50
This eco-friendly reusable mess kit comes with everything you need to heat, serve, and store food for a camping or hiking trip. The stainless steel lunchbox, spork, and pot gripper makes eating hot meals in the backcountry a breeze, without the use of plastics. And after a long day on the trail, the convenience will be a welcomed pleasure!
---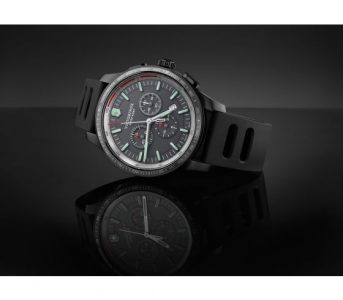 Victorinox Swiss Army | Alliance Sport Chronograph | $495.00
Sporty meets classic with the new Alliance Sport Chronograph watch by Victorinox. This athlete friendly watch includes leather and rubber band options, a scratch resistant face and stainless steel or PVD case, making it perfect for the office or the trail.