So you thought Binghamton was just another Upstate New York town with a SUNY campus? Once an industrial powerhouse, the city has been ignited by a new class of creative visionaries who are reviving culture and reinventing once overlooked spaces. A cutting edge festival in September may just blow your mind.
LUMA is dedicated to the art of storytelling through projection mapping. Held from September 7-9 2018, it uses powerful projectors and 3D animation to transform the urban landscape into an animated canvas. It's a gutsy, boundary-pushing annual celebration of the intersection between illusion, art and technology.
A Focus On Projection Mapping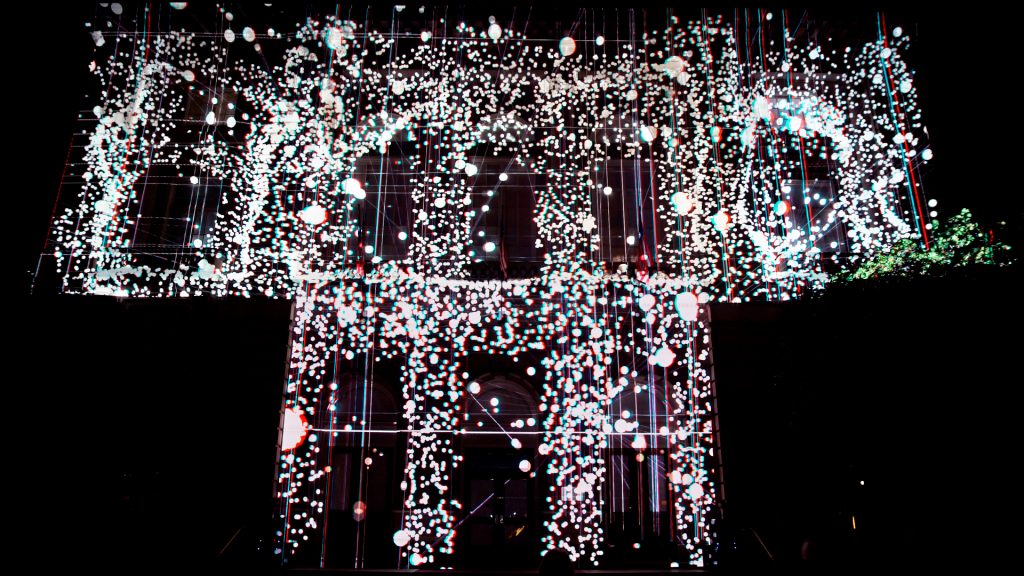 LUMA is the only visual arts festival in the U.S. focusing primarily on projection mapping.  It draws art lovers and tech enthusiasts from around the globe.
LUMA transforms the historic architecture of downtown Binghamton into an outdoor art gallery, making virtually everything a canvas that alters the way visitors interact with the city's walkable urban core. Using high-powered video projection, advanced 3D computer animation, live music, moving lights and more, international artists will unveil imaginative and immersive stories. Projection mapping is not a new phenomenon, but the precision, creativity and scale that LUMA integrates has yet to be seen in America.
The projections play in a continuous loop throughout the night so you may walk through the installation at your own pace in a self-guided manner.
Special Events
Exhibits are free and of course are best experienced after dark. The festival will tech-infuse or remix many of Binghamton's cultural institutions, its densely packed restaurant district and the center city art galleries, giving attendees a window into the city's rich yet largely unsung cultural offerings.
Ticketed events include Transfiguracio, an immersive presentation featuring original music performed by the Binghamton Philharmonic.
Opera & Beer celebrates local craft brews to the rousing sounds of some of history's most recognizable melodies. Tri-Cities Opera's classically trained vocalists stroll right up to your table mid-aria and may even share a pint.
Storytellers Conference
On Sunday, September 9 from 10-5 pm, join a talented group of writers, musicians, directors, animators and projection mappers as they cross-pollinate ideas among themselves and with the audience. Expect big, bright, bold ideas to spring from this live petri dish.
Stay:
The Holiday Inn Binghamton Downtown is just steps away from all of LUMA's events.
DoubleTree by Hilton Hotel Binghamton is offering a festival package that includes breakfast, tickets to Transfiguracio and more.
Get to Binghamton from NYC
Ride Coach USA, Megabus, Greyhound and Trailways from Manhattan to the Greater Binghamton Transportation Center in the heart of town. The trip clocks in at just under 4 hours.
For more festival information visit www.lumafestival.com.
For more information on visiting  Binghamton, go to www.visitbinghamton.org
For additional weekend getaways in New York State, check out  www.iloveny.com
Allison is a native New Yorker, who has lived in Rome, Tuscany, Melbourne, Toronto and Los Angeles. She frequently contributes travel pieces to Family Travel Forum, using her own children as guinea pigs as they travel the globe. She is fluent in Italian and Spanish and laughably adequate in French. Her background as an Early Childhood Educator gives her an added understanding of what it takes to travel with kids in tow. She firmly believes that the most important part of education takes place outside of the classroom, on the road, around the world. She never misses a chance to sample local delicacies, as her love for travel goes hand-in-hand with her love for food and wine. Follow Allison at @gourmetrav.