Newport's 30th annual Winter Festival is set to rock Rhode Island from February 14-23, 2020. It promises plenty of frosty fun with over 150 events and experiences combining food, music, arts and entertainment for all ages. so ditch the winter woes and start planning your Newport getaway.
Grab a drink
Swing by Gurney's Newport for a daily Ice Bar with invigorating cocktails. Fire pits will be lit to keep you toasty. Those with a festival bracelet will enjoy free cider.
Alternatively, swing by the hot drink contest for boozy hot chocolates and other local concoctions.
The Newport Burger Bender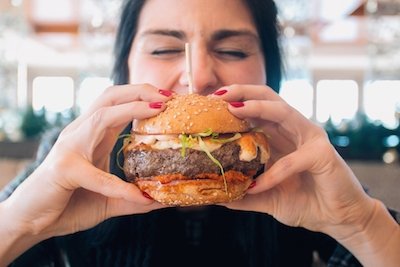 If you're hungry, you're in luck because the Newport Burger Bender is a marquee event of the Winter Festival. This simple burger contest, which recognizes the bevy of culinary creativity throughout Newport, challenges local restaurants to compete for the lauded "Newport Burger Bender Best Burger" title, burger bragging rights and the coveted Burger Bender trophy.
Sample mouth-watering entries including a dry-aged beef burger topped with butter-poached lobster, roasted tomato and parmesan cheese from Forty 1 North.
The defending champion, La Forge Casino Restaurant, is looking to keep the crown with the "Winterburger" which includes a creative combination of short rib, baby arugula, cheddar and smoked bacon-cranberry jam.
If you're still hungry, head to the Mac & Cheese or Chili competitions throughout the festival.
Get Here
Ride the Peter Pan bus to Providence from Port Authority or take Amtrak from Penn Station. Once in Providence, you can hop bus number 60 run by RIPTA from Kennedy Plaza towards Newport. Get off at the last stop at Newport Gateway Center at 23 America's Cup Avenue. The ride from Providence takes just over an hour.
For more good reasons to visit, read our recent coverage of Newport and head to www.Discovernewport.org