Newport's 30th annual Winter Festival is set to rock Rhode Island from February 16-25, 2018. It promises plenty of frosty fun with over 150 events and experiences combining food, music, arts and entertainment for all ages. This year, the much-anticipated new Field and Forage events will be held on February 22 and 23, so ditch the winter woes and start planning your Newport getaway.
Ice Bar
At the Hotel Viking, Winterfest activities include a daily Ice Bar with invigorating cocktails. Fire pits will be lit to keep you toasty.
Field and Forage Events at the Hotel Viking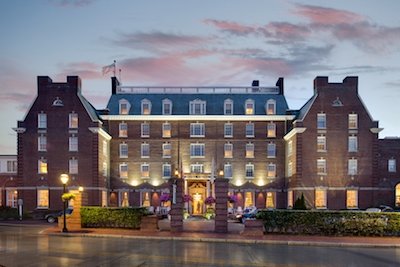 February 22 and 23 is when Field and Forage events will take place at the Hotel Viking. It promises to be a carnivore's jackpot and a locavore's delight.
This ticketed series will feature Chef Mike Robinson, the UK's most prominent game chef and owner of Michelin-starred Harwood Arms in London. Matt Light, former New England Patriots lineman and three-time Super Bowl champion, will also be taking part in the events. All events are sponsored by Hotel Viking, Devils Purse Brewing and Flint & Flame.
The kick-off event is on Thursday February 22, for an intimate gathering with Robinson and Light over Keel Vodka inspired cocktails and hearty bites. Tickets cost $125.
On Friday February 23, checkout the White Tail Butchery Demonstration. Witness Chef Mike Robinson masterfully butcher a wild Texas deer, which has been culled as part of an ongoing management plan to control the spread of non-native deer species in Texas, utilizing his specially designed Hunting Knife in its entirety. A variety of game inspired bites will be served along with refreshments provided by Devils Purse Brewery. The cost is $65.
Also on Friday February 23 is the Cocktail Reception and Game Dinner. Executive Chef Simone Ferrara of One Bellevue and Chef Mike Robinson will combine forces to prepare an unforgettable game feast featuring dishes inspired by both chefs using Newport's freshest catch, local game meat and produce from the region. Each course will pair with a unique beverage offering to compliment the ingredients. The dinner costs $175.
To purchase event tickets, visit the Hotel Viking Special Events Page.
Bid For A Good Cause
Throughout the series, live bidding will take place for various prizes including a 'Once in a Lifetime Hunt', including two airline vouchers to the UK and a personally guided hunt with Chef Robinson. All proceeds will go to The Light Foundation, a non-profit that exists to give at-risk kids a better chance at leading healthy lives by using the great outdoors.
The Newport Burger Bender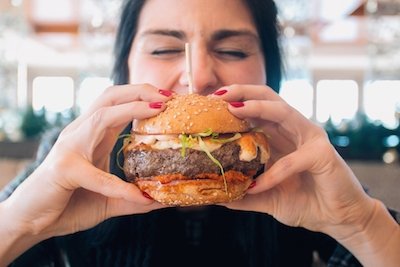 If you're still hungry, you're in luck because the Newport Burger Bender coincides with Field and Forage and the Winter Festival. This simple burger contest, which recognizes the bevy of culinary creativity throughout Newport, challenges local restaurants to compete for the lauded "Newport Burger Bender Best Burger" title, burger bragging rights and the coveted Burger Bender trophy.
Sample mouth-watering entries including a dry-aged beef burger topped with butter-poached lobster, roasted tomato and parmesan cheese from Forty 1 North.
The 2017 defending champion, Jo's American Bistro, is looking to keep the crown with a barbecue spice-infused natural ground beef burger topped with roasted jalapeno peppers, barbecue glazed house pork belly and melted cheddar cheese topped with frizzled onion straws and drizzled with Carolina-style "Que" sauce served on a toasted Kaiser roll.
Diners can tag their burger photos on social media with the hashtag #NPTrightnow. Tagged photos will be automatically entered to win giveaways from Discover Newport.
Get Here
Ride the Peter Pan bus to Providence from Port Authority or take Amtrak from Penn Station. Once in Providence, you can hop bus number 60 run by RIPTA from Kennedy Plaza towards Newport. Get off at the last stop at Newport Gateway Center at 23 America's Cup Avenue. The ride from Providence takes just over an hour.
For more good reasons to visit, read our recent coverage of Newport and head to www.Discovernewport.org