It could've been the rosemary moonshine cocktail that I'd been sipping, but in the moment I was delighted and not at all surprised that wine guru Jason Tesauro (the original Modern Gentleman) was serenading me with Beat poetry. This is Richmond, after all, I thought.
That was night three of the city's inaugural Fire, Flour & Fork food festival, which showcases Richmond's burgeoning food scene as well as its rich history and collaborative spirit. In the previous days, I had tried my hand at creating my own Bordeaux blend, seen Robert E. Lee's tiny boots in the archives of The Valentine museum, and eaten my way through town — so by the time I got to a one-man, on-request poetry slam, it seemed abundantly clear that in Richmond, VA, anything is possible.
Seamlessly weaving foodie and outdoor adventures with tranquil gardens and a whole lot of history, Richmond seems the ultimate city for the Renaissance person, its own cadre of Renaissance citizens only adding to the city's all-around goodness.
Here's how to spend a weekend in Richmond.
The Past is Present
History is everywhere you look in Richmond, and the city honors both stately landmarks and less savory elements in equal measure. A 6.2-mile Richmond Liberty Trail connects important landmarks—from the church where Patrick Henry gave his "Give me liberty" speech to the former White House of the Confederacy—and the Richmond Slave Trail is a shorter version, focusing on the city's role in the slave trade.
The Valentine is a piece of history in its own right, does a beautiful and thought-provoking job of weaving together these various elements of Richmond's past—and present and future. Opened in 1898 to showcase the collection of local mogul Mann S. Valentine, Jr., the history and cultural center underwent a massive renovation in 2014. It now showcases everything from traditional 19th-century living spaces in the John Wickham House (where the Valentine family lived) to a display case of the very Meat Juice that generated the Valentine family fortune (yes, its story is as bizarre as its name!).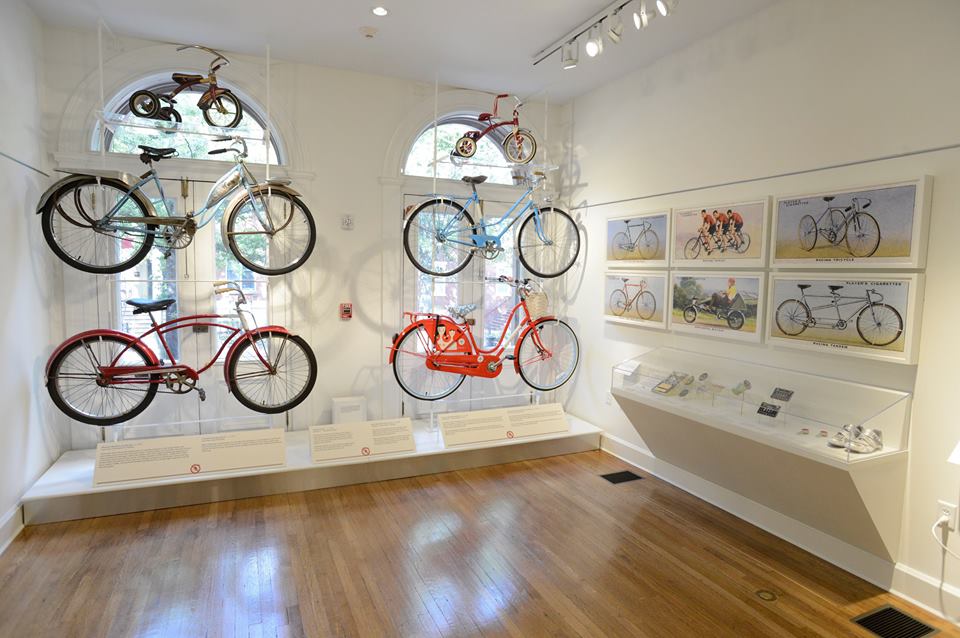 But it's the This Is Richmond, VA exhibit that captures the complete picture of the city. "We grouped seemingly unrelated objects to help us examine what Richmond is and what has influenced it," explained executive director Bill Martin as he led us past display cases of tobacco paraphernalia, vintage advertisements, and the bizarro costumes of local thrash-metal band GWAR. When we got to a simple portrait of an African American woman, standing in an idyllic lane, Martin paused to talk about the significance of "Aunt Betsy"—a significance as layered as Richmond itself: Dating from 1857, it is not only a rare antebellum slave portrait, but its nostalgic tone foreshadows the romantic images the south would use to rationalize slavery after the war. What's more, Aunt Betsy was a nurse to the Wickham children, in the very home the museum now occupies.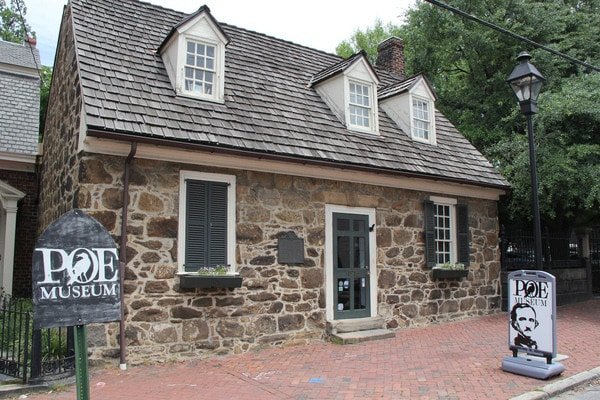 While The Valentine presents a broad picture of Richmond, the Poe Museum focuses on one of the city's favorite sons with equal aplomb. Housed in the oldest dwelling still standing in Richmond (the Old Stone House, built 1754), the museum features various ephemera from Edgar Allan Poe's life, including his childhood bed, his walking stick, and a lock of his hair (which seems fittingly "Poe-tic"). It's the outside, though, that makes this museum memorable. Inspired by the gardens in Poe's poems, the Enchanted Garden is surrounded by salvaged bricks and granite from buildings where he once lived or worked (including the brick dwelling that was torn down in the West Village). The result is both a patchwork ode to the poet, and a delight to any history lover.
Roses and Rapids
Poe's Enchanted Garden is one of the eight fragrant stops on the Richmond Garden Trail, which also includes the Sculpture Garden at the Virginia Museum of Fine Arts, as well as a handful of vast green spaces. At Maymont, the 19th-century estate of James Henry and Sallie Dooley, we strolled through Italian and Japanese gardens before visiting a menagerie of rescued animals, including bald eagles and a black bear. The Lewis Ginter Botanical Garden features such wonders as a treehouse and a tea house, but I was most fascinated with Bloemendaal House, which once housed the Lakeside Wheel Club, a 19th-century bicycle playground.
But garden strolls are not all Richmond has to offer. The waterplay options on the James River are endless, and include whitewater rafting on the country's only Class III and IV rapids to be found in an urban center. Eight-plus miles of mountain biking trails wind around the river, and the short loop we took was both scenic and historic. After a turn around Belle Isle (which once held the Confederacy's largest military prison) and some other exploring, we ended up at the 1865 Bridge, which overlooks the remains of Civil War-era bridges and recounts Richmond's fall to the Union though quotes and timelines.
Fire, Flour, Fork (and Flavor)
It's no surprise that the Fire, Flour & Fork first took place only a month after Colman Andrews, co-founder of Saveur and theDailyMeal.com dubbed Richmond, the "next real American food city." With its innovative, collaborative chefs and a celebration of local flavors, Richmond is having a food moment right now. Fire, Flour & Fork was founded to celebrate that moment, both "the innovation that is happening now, and relevant parts of Richmond's food history," said Maureen Egan, co-founder of Real Richmond Food Tours and co-organizer of the festival.
The epitome of that past/present focus was the "Monumental Moveable Feast" that took place on the last morning. Some of Virginia's top chefs cooked up a traditional southern brunch using recipes from Richmonder Mary Randolph's 19th-century cookbook. That collaborative spirit resonated throughout the weekend, with local chefs partnering with visiting ones, events showcasing Richmond's riches (such as the Virginia Museum of Fine Arts), and proceeds benefiting local nonprofits.
The same collaborative spirit—and a hearty dose of southern hospitality—is evident in the restaurants themselves. Pasture resurrects traditional family meals with small, locally sourced dishes to share among the table. Rappahannock is also about tradition. Brothers Travis and Ryan Croxton, who hail from a long line of oystermen, serve up oysters and other farm-to-table fare in their rustic restaurant.
Although it has a historic setting in an early 20th-century building (look for the weathered bromide ad on the side of the building!), The Roosevelt calls itself an "untraditional celebration" of Southern food, serving up dishes like catfish with salsa verde and creative drinks like the Belle Isle Banshee (belle isle moonshine, dolin blanc, becherovka). Also good for creative cocktails is The Savory Grain, a lovely vintage-inspired spot with a menu of comfort food favorites, including a popular option of side medley as entree.
The Daily Kitchen & Bar has a more modern feel. With its bright green palette and low-lit trees, the eco-friendly restaurant has an earthy feel, and its organic, health conscious menu is full of delicious and unique combinations, from lemongrass ginger sodas to the "Fig and Pig" (figs, pulled pork, and fig balsamic reduction) pizza.
Where to sleep
Opening downtown in September 2015, the pet-friendly and imaginative Quirk Hotel (from $289/night) has bikes, a rooftop, art gallery and on-site farm-to-table restaurant. The Berkeley Hotel offers Old World charm in the historic Shockhoe Slip district. Many of the spacious guestrooms (from $169/night) have views of downtown Richmond.
How to Get Here: See oM's Richmond Transportation Guide. Amtrak's Palmetto gets you to Richmond in six hours. The Palmetto journeys from New York all the way to Savannah, with plenty of accoutrements that ring of a time when travel was a gentler experience. Megabus is a less expensive alternative.
For more ideas on things to do in town, read oM's guide to Richmond's urban adventures.

Photos: Bill Dickinson