Home to Dartmouth College, the refined New England village of Hanover is a slice of Americana, chock-full of car-free diversions that can be enjoyed year round.

The Must-Do Experiences
If you're seeking an active getaway in any season, compact Hanover is geographically blessed. It sits on the banks of the Connecticut River, a bona fide aquatic playground. The Ledyard Canoe Club rents kayaks, canoes and stand up paddle boards starting at a reasonable $5 per hour for non-members. You'll spy a small swimming dock, but it's only for Dartmouth affiliates. Be bold and dive in the crystalline water when no one's looking. It's the ultimate way to refresh after a paddle.
For hikers, the Appalachian Trail cuts right through town. This simple wilderness footpath stretches 2,100 miles, from Maine to Georgia. You'll encounter through-hikers relaxing and replenishing in Hanover. For the less ambitious, embark on a five-mile hike to Velvet Rocks. The dense softwood forest is full of moss-covered rocks that look like the plushest velvet.
The Hood Museum of Art's rich collection is one of the largest of any American university. Highlights include West African, Peruvian and American folk art. Paintings by contemporary giants such as Picasso and Miró round out the offerings. When snow falls, the college-owned Dartmouth Skiway is a frosty gem. Shuttles whisk you to the mountain's 30 trails right from town. If you want to nourish your cerebral side, artistic assets are plentiful. The vibrant Hopkins Center for the Arts is a community focal point. It offers over 100 live performances and 200 screenings annually.
The Insider's Tip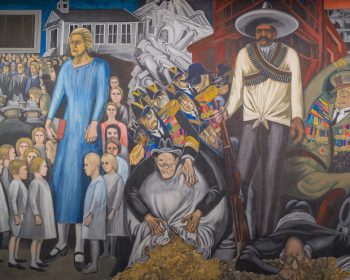 Mexican artist Jose Clemente Orozco's compelling mural series, The Epic of American Civilization, covers the walls of the lower level of Dartmouth's Baker Library. Considered to be one of the greatest mural cycles in the country, it offers a complex and controversial narrative of the history of the Americas in its 24 panels.
The Eats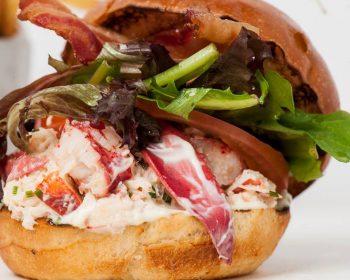 Hanover is at the epicenter of New England's fresh food movement. Arrive on a Wednesday, when the seasonal Farmers' Market dominates the Dartmouth Green. You'll relish in gorgeous produce, baked goods and regional farmhouse cheeses to the sound of live acoustic music.
For fine dining, Pine is fast becoming Hanover's go-to choice. Chef Justin Dain has worked hard to cultivate strong relationships with local farmers and foragers, and diners reap the rewards. His seasonal menus feature New England cuisine with an imaginative twist. Start with homemade ricotta dolloped on crispy crostini, drizzled with local truffle honey. Move on to gnocchi that are as fluffy as a cumulus cloud or slow-cooked salmon served on a bed of puréed mint-infused peas.
Don't leave town without breakfast at Lou's. This Hanover tradition has been packing locals and students in since 1947. Grab a swivel stool or a roomy booth and prepare to be wowed. The morning feast features hefty portions of eggs, pancakes and decadent French toast made with crullers, served with real maple syrup. They take pride in sourcing locally while keeping prices modest. Breakfast until 3 pm, bakery open until 5pm.
The Digs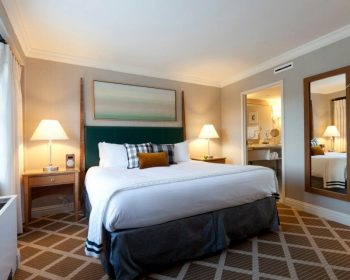 The Hanover Inn enjoys a privileged location overlooking the Dartmouth Green. Step into the lobby and you'll immediately feel a sense of place, with the dramatic New Hampshire-quarried granite table taking center stage. The 108 rooms include strategically placed Dartmouth memorabilia, splashes of green (the school color) and New Hampshire-crafted furniture. The hotel is owned by Dartmouth College, so expect a clubby vibe right down to the "Who's In Town" green-felt register board that lets you know which Dartmouth alum are visiting.
The Directions
The luxurious Dartmouth Coach departs midtown twice daily and drops passengers off right next door to the Hanover Inn five hours later.
For more information, visit www.visitnh.gov and www.hanovernh.org.
Photo Credits: Šarnas Burdulis, Allison Tibaldi, and the Hanover Inn
Allison is a native New Yorker, who has lived in Rome, Tuscany, Melbourne, Toronto and Los Angeles. She frequently contributes travel pieces to Family Travel Forum, using her own children as guinea pigs as they travel the globe. She is fluent in Italian and Spanish and laughably adequate in French. Her background as an Early Childhood Educator gives her an added understanding of what it takes to travel with kids in tow. She firmly believes that the most important part of education takes place outside of the classroom, on the road, around the world. She never misses a chance to sample local delicacies, as her love for travel goes hand-in-hand with her love for food and wine. Follow Allison at @gourmetrav.